You Can Fly Solo, But You Can't See Dead & Company Alone
By Carmel O'Farrell (@carmelocorn) | Photos: Adam Miszewski (Adjomi Creative)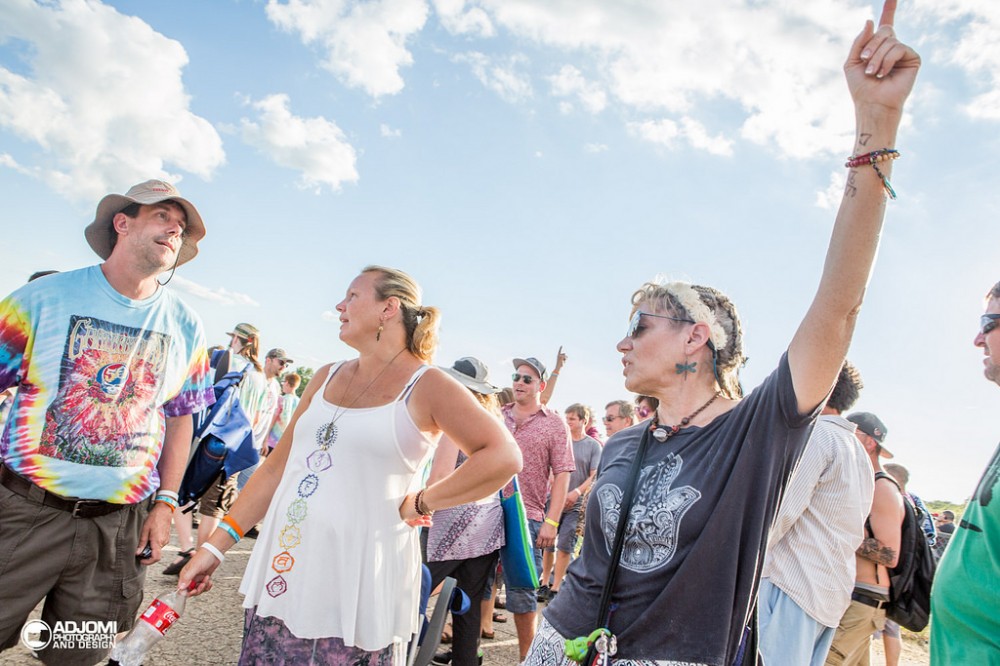 Sunday, July 10th started off just like any other day. I woke up that morning with absolutely no plans, but as the day progressed I started to develop an intense feeling deep inside my chest. It was FOMO.
Dead and Company was playing just a stone's throw from me at Alpine Valley and after hearing how amazing the Saturday night show had been, I just couldn't resist seeing what all the hoopla was about. 
By noon, I made the decision that I had to check this show out. After all, "never miss a Sunday show" is a common saying within the jam community, and typically with good reason! Usually Sunday means it's the last show of a run and the band is well-oiled and ready to leave everything they've got out on the stage.
Getting a ticket was the next step. I knew I could probably score a miracle lawn ticket if I was willing to panhandle in the lot before the show, but I am not really the begging type. Since I had a couple bucks I could spare, I made a post on Cash or Trade: "ISO one pavilion ticket to see Dead & Co at Alpine!!!"
Within an hour, I had three different ticket offers, all seats located in the pavilion, and all offering me deals that were hard to pass up. I ended up scoring BIG with a VIP ticket four rows from the pit, in addition to a free poster, and premier parking. Not a bad deal; not at all. 
I arrived at Alpine a little after 5pm and quickly found some friends to tailgate with before the show started. I had been to this venue a dozen or so times before and little has changed year to year. It's the type of place where you bring the party with you -- and there is nothing quite like a Grateful Dead lot party. You do have to be careful though, police officers are quick to ticket anyone vending but as long as you're discrete, the boys in blue will leave you alone. A couple hours and a few beers later, I parted ways with my friends and made my way into the show. 
There have only been a few shows I've gone to completely solo in the past. While I was slightly apprehensive, I knew that if I was to make friends at any concert, it would be a Dead-related show. I picked up my free poster from the CID VIP tent and made my way down the steep lawn to the pavilion.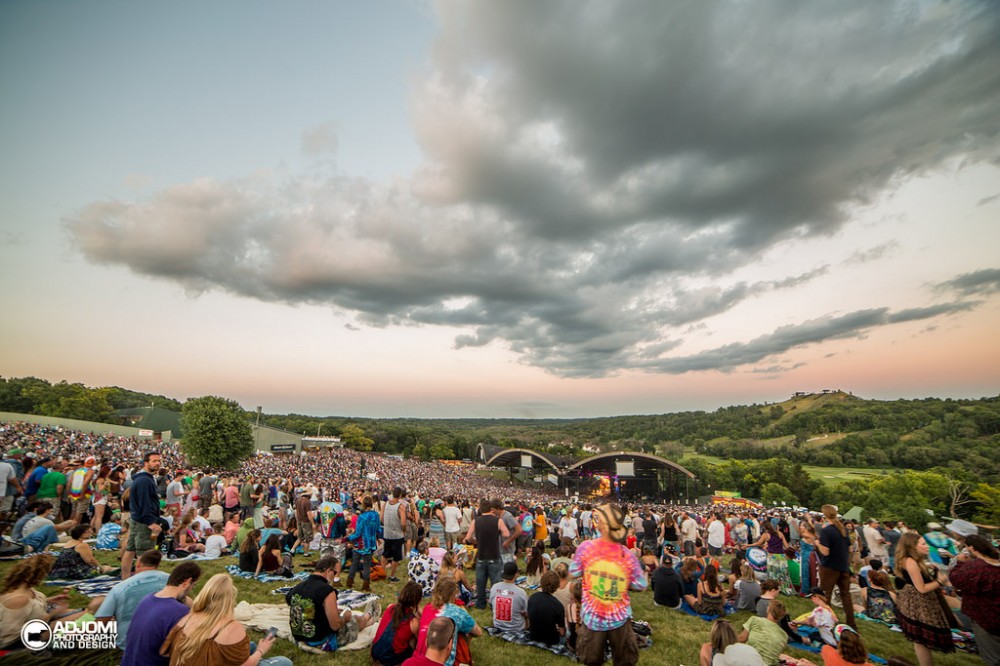 I was awestruck by how close my seat was. The other chairs around me quickly began to fill as show time neared and my neighbors, though surprised I was by myself, welcomed me with dilated pupils and tie dye t-shirts. We exchanged stories of seeing GD50 at Soldier Field and quickly established our headiness scale in terms only a Deadhead could understand. 
I'll admit, there were some obvious generational gaps between my new friends and me. No one around me understood the significance behind the date 7/10 (Google it) and when I mentioned I saw Umphrey's McGee at Red Rocks a time or two the older lady next to me asked "Umph Who?" But soon enough it was show time and all our differences were flattened by the common experience we found ourselves sharing. 
Dead and Company includes Bob Weir, Bill Kreutzmann, and Mickey Hart, (all original members of the Grateful Dead) as well as guitarist John Mayer, bassist Oteil Burbridge, and keyboardist Jeff Chimenti. The show began with Bob at the microphone holding just a tambourine and telling the biblical tale of "Samson and Delilah." Soon enough the whole band was playing along to "If I had my way…" to which the audience replied, "I would tear this old building down!" And just like that, all the hairs on my arm stood straight up.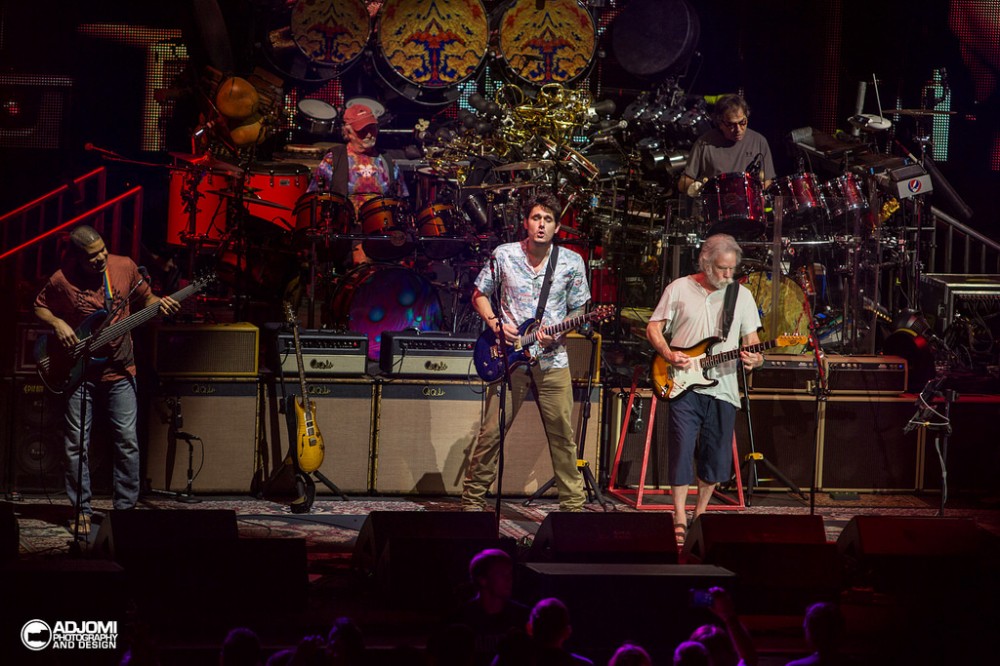 I love the Grateful Dead's music. These songs have followed me for years and have helped me through some really tough times. There is something about their ballads where I easily get swept up into the story as if nothing else exists. The best part is how everyone can relate, no matter their age or general proclivities.
By the time "Mississippi Half Step" rolled around it was hard not to notice the tall drink of water located center stage laying down some suave game on his guitar. John Mayer is a bonafied BABE and his ability to swoon me by the second song of the night made me a fan for life.
I have to admit, I never really got into him when he first rose to popularity. I was in high school at the time and had just discovered Phish. I guess the guy singing cheesy love songs on the radio just didn't do it for me. Then, when I heard he was playing with the Dead I told myself, "He's no Trey!" Which was quickly proven right that night at Alpine, but who said the two should be compared in the first place?
Where Trey is the kinda guy you could dance with all night, Mayer is the type of guy you take home for mattress Olympics. He hit "Althea" right on the head later that night, slow and steady, getting me right in the feels. When I mentioned Mayer played with the Dead to my mom she gushed, "Despite his personal life, he's actually a really great musician." Well, as always, mom was right. 
Second set brought all the hits, opening with "Sugar Magnolia" that segued into "Viola Lee Blues" that segued into "Scarlet Begonias" that segued into "Fire on the Mountain." This whole section of the night was flawless and proved that this lineup was tapping into the magic of the good old days, when the music flowed like wine.
Mayer, Weir, and Chimenti eventually exited the stage while Oteil, Bill, and Mickey went into an epic "Drums" that aligned the whole venue onto one frequency. After their rhythmic throwdown, the rest of the band returned to the stage for an inspired "Space" rebuttal. Needless to say, shit got weird, but it was cool to see Mayer contort his face and play something that had never been played before. This part of a show has always been a mainstay in how the Dead do their thing. There is never any question whether "Drums" > "Space" will open up because, by definition, that's what it's all about.
The weirdness continued through a twelve minute "Wharf Rat" that slinked into "Sunshine Daydream" to end second set on a high note. 
Dead and Company encored with an acoustic version of "Ripple" that had the whole audience singing along, hugging their neighbor, and throwing their hands in the air for sweet release. The night finally culminated with a nostalgic "Touch of Grey" as everyone -- young and old --wished the music wouldn't stop.
This show was something special and I left Alpine that night with no regrets. Going to concerts solo isn't for everyone, but when that concert involves anything related to the Grateful Dead, expect to be treated like family by all those around you.
The Dead and Company story has just begun to be told and I'm intrigued to see how this journey continues once the project evolves a bit more. Regardless, the Grateful Dead's music will be around forever and as long as any of the core members are still around, I will support their mission. After all, this was the band that built our community and first proclaimed: "Let there be songs to fill the air."
Stream or download the Saturday or Sunday Dead & Company sets.