Recent "Bar Rescue" Episode Shows The Abbey Pub's Questionable Future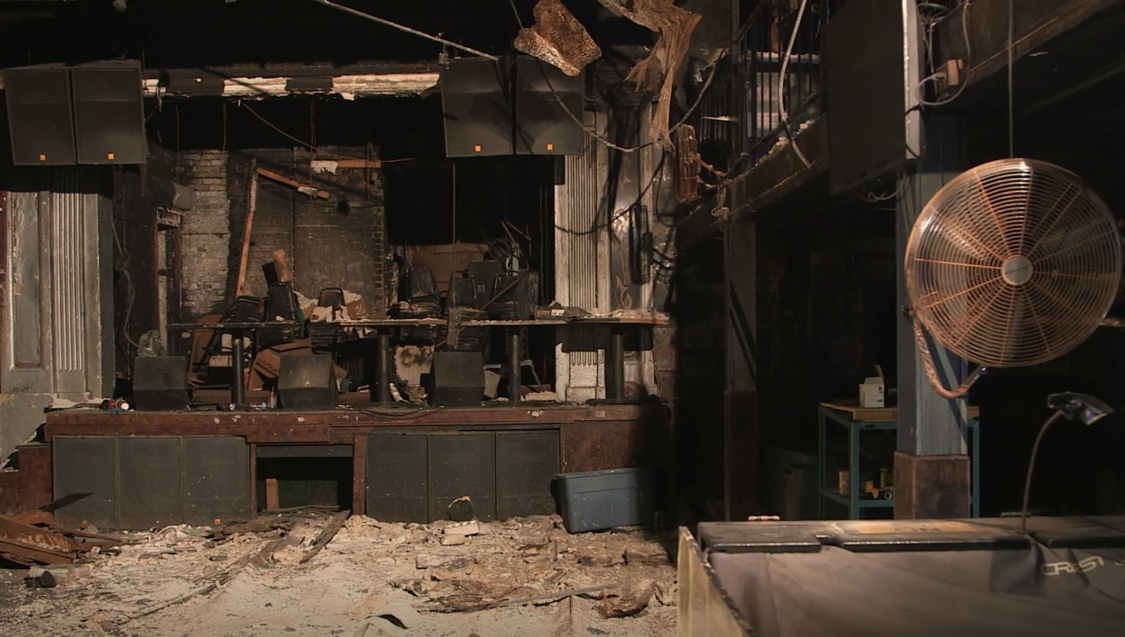 After a fire caused Abbey Pub to close two years ago, the future of the popular Irving Park music venue has remained uncertain.
While Abbey Pub had been featured on "Bar Rescue" in 2011, Spike TV producers revisited the venue recently for an episode of spinoff series "Back To The Bar."
The resulting footage shows a bleak state for the building.
Led by the Looney family, who own the bar, the TV crew was led through the damaged building.
Largely gutted of its insides at this point, the footage shows the extent of the fire damage, and a pipe burst that occurred shortly after, destroying the floors, ceiling and stage, with heat having ruined a number of furnishings, literally melting the tap handles on the bar, the kitchen appliances unusable.
According to DNAinfo, the property as been listed for lease as a "great space for a restaurant, cocktail lounge, sports bar & grill, club etc."
But by all accounts and footage here, things aren't looking good.
Watch a preview for the episode below, or watch the entire show by signing into your cable provider.