Watch Jack White And Nas Cover A 1920s Blues Song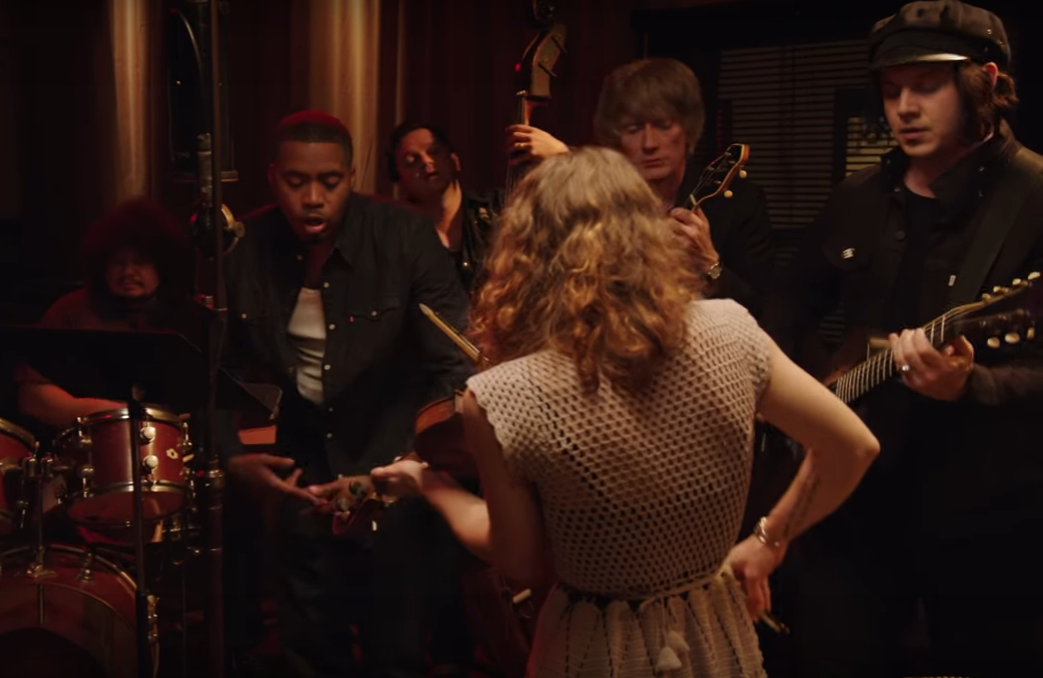 With less than a week until the release of Jack White's ambitious documentary American Epic, the artist has shared an extremely remarkable video from its recording sessions.
The promotional clip shows Jack White collaborating with rapper Nas to cover "On The Road Again," a song initially recorded by the Memphis Jug Band in the 1920s.
White, Nas and a crew of other players (including one, of course, on jug), are huddled around a microphone reconstructed from the era, blending an old country-blues style with a rap delivery from Nas, the lyrics fitting both genres equally well. It also includes a sample of the original recording and an interview with Nas.
"The Memphis Jug Band, it sounds like something today. And these guys are talking about women, carrying guns, protecting their honor, chasing after some woman that's done them dirty. This is not some high society black folks, this is the down under, you know, street, wild black folk," Nas says. "And it's the same as rap music today."
American Epic premiers on PBS on May 16, with the soundtrack and vinyl boxset to be released May 12.
Watch the clip below.