Jack White's "American Epic" Documentary Coming In May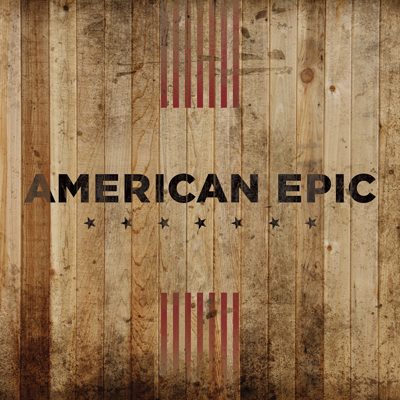 Jack White's ambitious documentary series American Epic will finally see a release in May.
The series, produced by White, T Bone Burnett and Robert Redford, was initially supposed to air in 2015, but was held back for unknown reasons.
The final product will feature three documentary episodes, an additional feature film, and a number of recording projects.
American Epic examines the pioneering days of recorded sound, when phonograph recordings first allowed non-mainstream styles of music to be heard nationwide, giving a voice to women, minorities and the rural poor in the 1920s. The documentaries will follow the trail of early record-company executives as they recorded musicians playing early forms of blues, country, gospel, folk and more.
Jack White discussed the project in a statement following the announcement:
"In American Epic we can examine how important the fact is that when photgraph records were invented, for the first time ever, women, minorities, poor rural men and even children were given the opportunity to say whatever they wanted in song, for the whole world to hear, shockingly without much censorship. What they were allowed to say on phonograph recordings, they were not allowed to speak in public or in person. That is an astounding thought."
The film, titled The American Epic Sessions, features performances from Jack White, Beck, Alabama Shakes, Elton John, Nas, Willie Nelson, Merle Haggard, Taj Mahal, Los Lobos, The Avett Brothers and more. The artists utilized recording equipment from the '20s to pay authentic tribute to a variety of early, influential artists.
American Epic will air on PBS and BBC every Tuesday beginning May 16, with the film to follow on June 6.
The recording sessions, in addition to some of the archival music featured, will be made available in a number of different formats. Legacy Recordings will release a companion soundtrack, a 100-song box set, and general archival recordings. Columbia Records will release The American Epic Sessions studio performances. Third Man Records will release the Sessions soundtrack and select archival recordings on vinyl. All of these will be out May 12. A companion book will be released May 2 by Touchstone.
Watch the trailer below, which features interviews with Elton John and Taj Mahal, and shows a massive amount of guests in the studio.