Album Reviews | January 2017 Releases
By: Alex Wood
Brian Eno's newest ambient offering, Reflections, is a single, 54-minute piece of droning, swirling and relaxed electronic textures. Though inarguably not for everyone, fans of Eno's ambient records in the past will find much to love here. The piece rarely varies, remaining a steady, reverb-heavy and spacious composition both relaxing and intriguing. Its gorgeousness comes from its simplicity, its artistic nature matching Eno's past. Cohesive and original without ever going over the top, Reflection is a must-own for fans of ambient music and Brian Eno in general.
I See You is, without a doubt, my favorite album in The XX's career. The record shares the cohesive nature of their debut without ever growing repetitive or predictable, exploring a larger portion of possibilities within the electronic music realm than ever before. Utilizing multiple vocalists, dense harmonies and a slew of textural electronic percussion sounds, the songs keeping their spacious quality even as they move to an opaque splattering of noises. It's smooth and pretty, with production playing a giant role in its success. The album feels like an evolution in the band's sound, and one that takes them exactly where they need to be. More mature and more thoughtful, I See You comes close to perfecting The XX's sound, and has plenty to love for any fans of the band or electronic music in general.
The Flaming Lips- Oczy Mlody [1/13]
For the last five years, Flaming Lips have been exploring the outer-most territories of experimental and electronic psychedelic music, often choosing trippy textures over melodic riffs, layering oddball sounds atop each other to create an otherworldly whole. Oczy Mlody, the band's most recent full-length, continues down this path, and may be amongst the band's most druggy offerings to date. The atmospheric vibe jumps from spaciousness to cluttered noise in a moment's notice, its hazy sound forcing listeners to truly tune it to find each song's greatness. The songwriting is still there, and the production is as impeccable as ever, but the cluttered mess may find fans of past albums like The Soft Bulletin or Yoshimi disappointed based on the lack of easy hits. It's far out, but it's totally The Lips.
The Wood Brothers- Live At The Barn [1/13]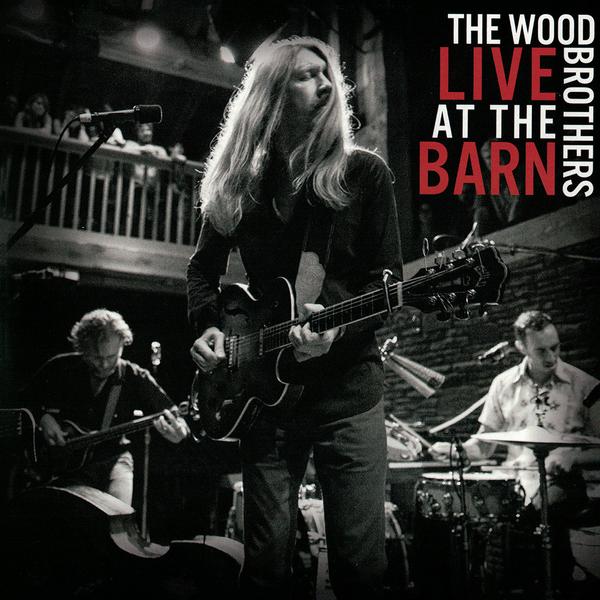 Folk-rock trio The Wood Brothers are arguably at a high point in their live show, performing bombastic and catchy live sets, offering a perfect blend of emotional ballads and sing-along choruses. Live At The Barn captures their current set perfectly, offering a breezy 45 minutes of music that contains their entire bag of tricks, recorded at Levon Helm's studio and performance space. Sound quality is as exceptional as the musicianship, with fan favorites like "I Got Loaded" and "Postcards From Hell" standing aside tracks like The Band's "Ophelia." Chris Wood's bass remains dominant throughout, with guitarist and singer Oliver Wood leading the band to its peaks. It's an exceptional set finding the band excited and in top form, a live album that is, frankly, hard to dislike.
The Infamous Stringdusters- Laws of Gravity [1/13]
Now a standard name in the bluegrass scene, The Infamous Stringdusters return with their first new music since last year's disappointing collaborative release, Ladies & Gentlemen. Fortunately, the band sounds more focused, channeling the same sound as 2014's excellent Let It Go, combining strong songwriting with musicianship, exploring the depths of the bluegrass scene without ever abandoning its confines. The songs are catchy and simple examples of roots music, sticking to the basics to create a set that will appease bluegrass fans across the board.
Foxygen have led a funny and unlikely path throughout their career in psychedelic music, following the phenomenal We Are The 21st Century Ambassadors with the muddled and confusing And Star Power, forcing fans of the band to not only wonder where they could head next, but whether they could redeem their questionable live performances and last record with 2017's follow-up. Fortunately, the band released Hang, which stands up against their best work to date. Intentionally excessive, the album features thick layers of instrumentation, including keyboards, multiple guitars, strings, horns and auxiliary percussion atop equally layers vocal harmonies, creating a dense mix that mirrors the late 60s' love of overindulgence. The entire record embraces the era without ever copying directly, remaining goofy and original but, above all else, fun.
Cloud Nothings- Life Without Sound [1/27]
Though Life Without Sound maintains the urgency of Cloud Nothings' past records, it refines their garage-rock sound, keeping songs to a five-minute maximum and focusing on songwriting and concise musicianship. But don't get me wrong: the album still rocks. Layers of guitars build constantly to new heights, a simplistic rhythm section keeping the distorted fuzz together throughout. It's more mature and more thought out, with each guitar riff's effectiveness carefully planned. The lyrics and vocals are catchy as ever, but now stand atop the forceful musical backing. Life Without Sound is the realistically necessary next step for Cloud Nothings, and a logical progression in the band's sound that should appease fans of guitar-rock in general.
Japandroids- Near To The Wild Heart Of Life [1/27]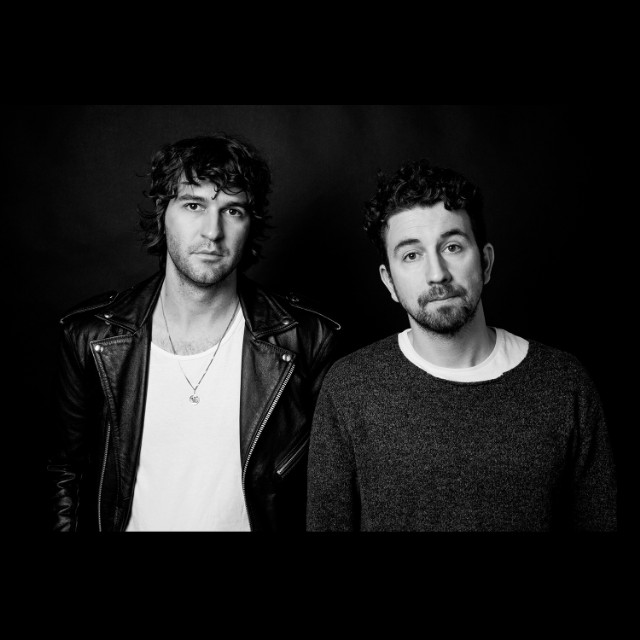 With each record, Japandroids have moved toward a more accessible sound within the garage-rock and punk genre, with their newest only continuing down this path. The record still rocks, but the gritty edge of their past records is largely gone. Despite being a duo, the songs have countless layers of guitars and seem more heavily produced, giving a gleam that didn't exist in the past. With that said, the catchy nature of these songs completely fits this format, the lead title-track featuring a radio-ready chorus and melody that none of the band's past work ever contained. As a whole, the album is a blast of guitar-driven energy with splashy, explosive drums and traded vocals. Simple but effective, Japandroids continue to warrant their reputation with Near To The Wild Heart Of Life, even if moving closer to a pop sensibility.
Tift Merritt- Stitch Of The World [1/27]
Country and folk singer-songwriter Tift Merritt has maintained a reputation in the scene for more than a decade for her clever, infectious songwriting and beautiful vocals, as well as her collaborations with artists like Andrew Bird and Jim James. Stitch Of The World, Merritt's most recent full-length, backs up her strong reputation with a set of songs that boast originality atop a number of obvious, classic influences in the folk and country scenes. From country stompers to soft, acoustic ballads, the album remains consistent without losing steam or interest, the heart of it always remaining in the songwriting itself.
Ty Segall- Ty Segall [1/27]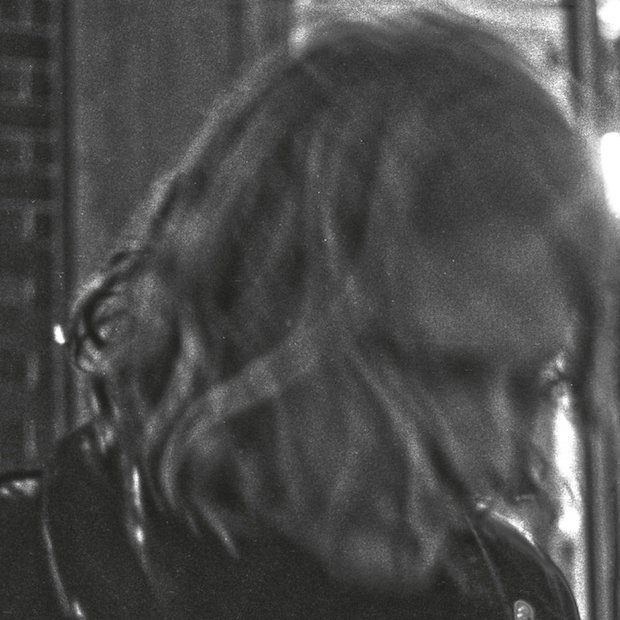 I'll just go ahead and say it now: Ty Segall's new album will, more than likely, be one of the best releases in 2017. A straight barrage of guitar-driven rock 'n roll, his self-titled full-length is a raucous, guttural blast of energy, riffs literally blowing out your speakers as stacks of solos align atop one another. Often sounding like David Bowie or T. Rex, the album maintains a glam-rock vibe without abandoning his garage-rock past. Simple in its recording but complex in its writing, the record changes constantly yet always feels natural, the consistency coming from how hard it simply rocks, with songs like the 10-minute "Warm Hands" taking the prolific Segall to entirely new heights. It's glam, it's psychedelic, it's garage, it's indie… it doesn't matter. It's everything you could want from rock 'n roll, and you need to hear it.