New Jim Pollock Art Show 'High Phi' Inspired By Cannabis

While Chicago area music fans may have just gotten their fill of Jim Pollock's concert posters this June, perhaps they have some other interests as well?
The fall brings another showing from the renowned poster artist, celebrating the work of cannabis.  The High-Phi Rock Poster will be shown at Galerie F starting on Friday, September 23rd and promises a new *ahem* strain of artwork.
The works showcased are inspired by Pollock's activism for canabis legalization and normalization -- his visuals calling out the beauty and importance of a thing which is often portrayed in a harsh or negative light.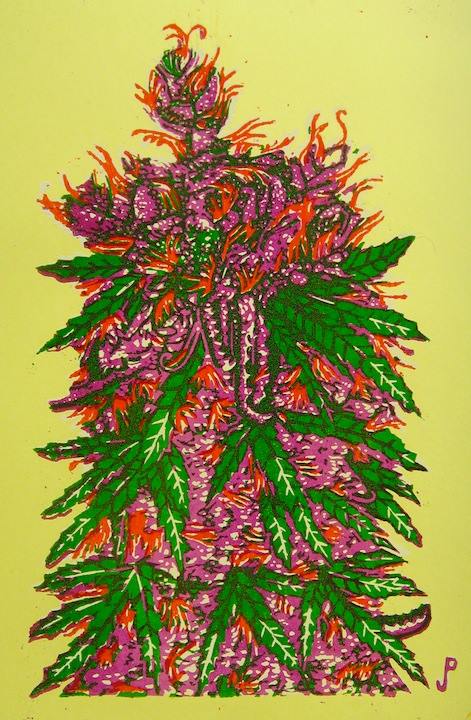 So the "High" in High-Phi makes sense.  You might think Phi signifies Phish, the band with whom Pollock made his mark, with so many classic poster designs and iconic album covers.
But no, it represents the mathematical ratio of phi. "I was trying to incorporate the ratio of phi into every rendering. You can see it in the number of leaves, the angles at which the leaves protrude,"  Pollock explains  "I wanted to create art that pushes into the forefront something that should have been legalized years ago." 
Friday's opening will be from 6 p.m. – 10 p.m. on September 23rd and works will be shown through October 23. If you can't make it, contact  www.GalerieF.com to reserve a print.
Back on the music front, Pollock is also re-using his Phish art in an unusual space.  His classic Junta images will be incorporated into snowboards for Burton in time for this season.  Stay tuned for more information.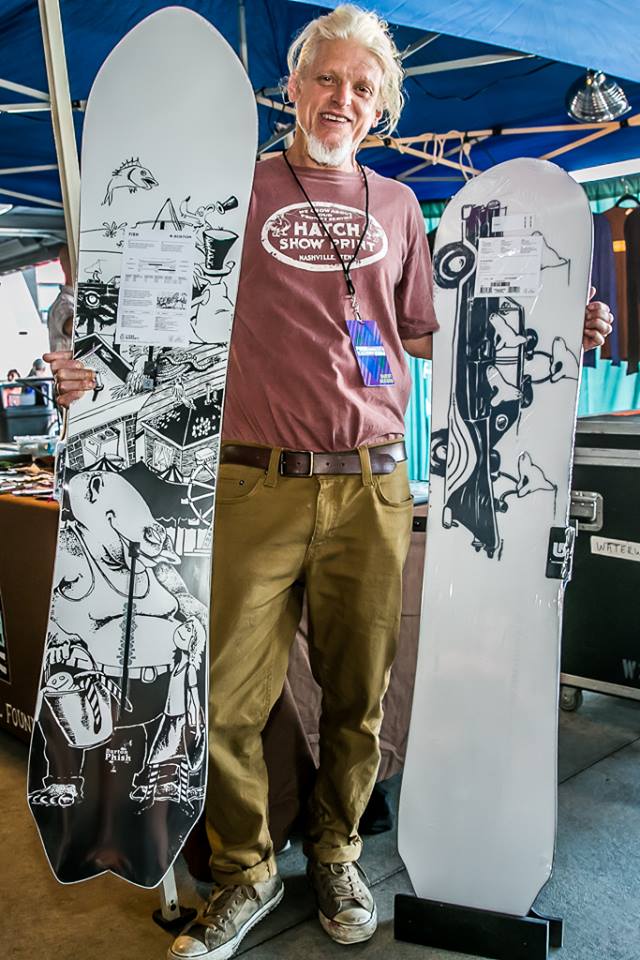 Jim Pollock poses with Burton snowboards that bear his art