Watch Jack White's Interactive Music Video For That Black Bat Licorice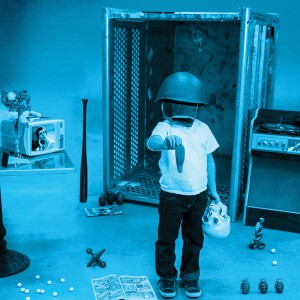 Between the intricate deluxe vinyl pressing of Lazaretto and the intense sets from the album's tour, Jack White's past year has been steeped in excess. In a continuation of this trend, the blues rocker recently released a three-part interactive music video for "That Black Bat Licorice."
The video allows viewers to toggle through three individually created visuals: a live action version directed by White, an animated version created by James Blagden, or an odd video of slow-motion head-banging directed by Brad Holland.
With one song, three directors and three videos, Jack White continues to do whatever he wants.
Watch the video at Jack White's website.