The Alabama Shakes' Brittany Howard Announces New Band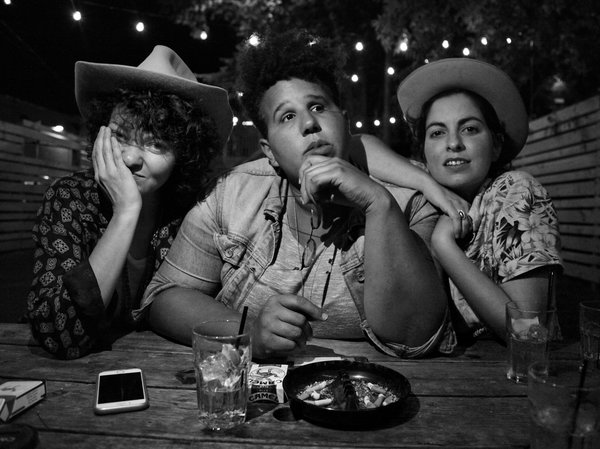 Brittany Howard, lead singer and songwriter behind the Alabama Shakes, will premier new music in a new band next week at a show in Nashville.
Going under the name "Bermuda Triangle," Howard will pair with Nashville songwriters Jesse Lafser and Becca Mancari for the show.
Though little is known about the project thus far, Mancari revealed a few details to NPR.
Describing the music as "sad dance hall music," she revealed that the set will feature unreleased songs from all three members, noting that listeners can expect "drum machines, heavy harmonies and someone on a standup bass."
Though recording plans are not yet in the books, fans can expect some stellar songwriting, and a far different direction than Howard's last project, the punk-based "Thunderbitch."
For those unfamiliar, watch performances from all three Bermuda Triangle members below, including Mancari's catchy, country-tinged "Summertime Mama" and Lafser's traditional folk tune "Darlin' It's A Waste Of Time."