Watch The Alabama Shakes Cover 1940s Song "Killer Diller"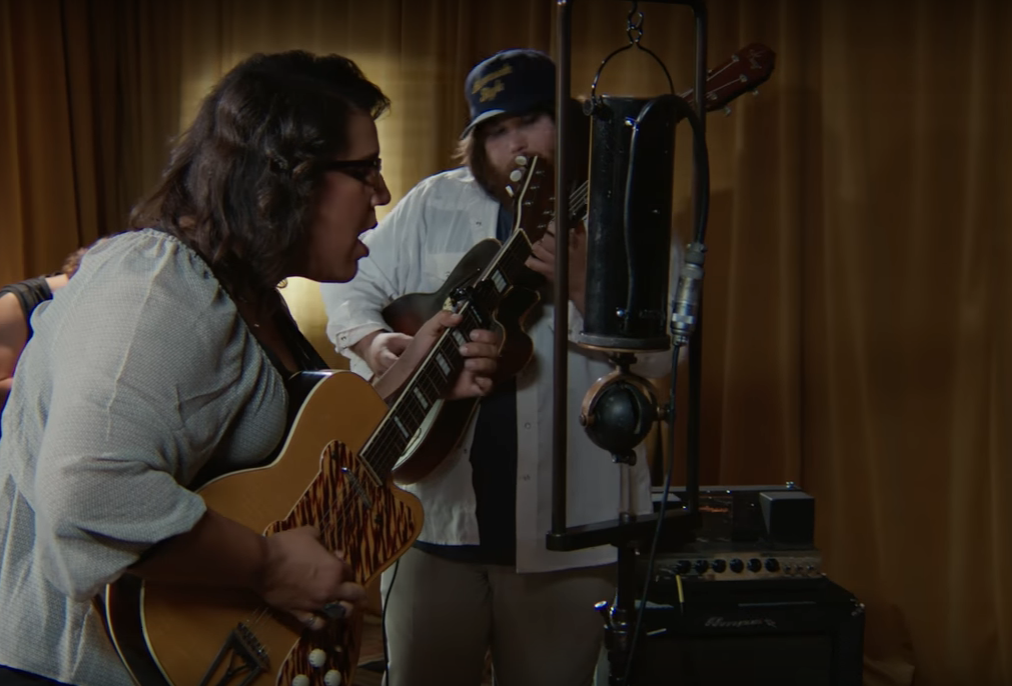 The first episode of Jack White's American Epic documentary aired earlier this week, and when the three-part series is finished White will release The American Epic Sessions, where contemporary musicians will cover American blues classics mentioned in the show.
Following a clip of Nas recording a song for the series, White has shared a video of Alabama Shakes recording Memphis Minnie's "Killer Diller" into the vintage 1920s microphone that White and his crew reproduced.
Originally made famous in 1946, the song has a simplistic, splashy blues-rock backing, with singer Brittany Howard's powerful voice taking command throughout. The clip also features White welcoming the band to the studio.
Watch "Killer Diller" below.