Setlist / Recap / Video | Alabama Shakes @ Chicago Theater 3/14/15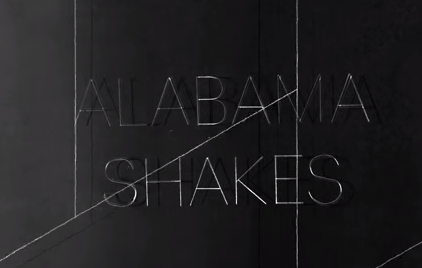 Alabama Shakes' newest single, "Don't Wanna Fight," previews a dramatic change to the young band's sound, their second record, Sound & Color, coming in April amongst much hype. Those in attendance at their recent Chicago Theatre show got a preview of the new album in full.
The band performed all twelve songs from Sound & Color, while playing only six from their debut, Boys & Girls, ignoring its single, "Hold On."
The new album promises a much funkier approach, with the lead single sounding in line with Curtis Mayfield and James Brown, full of thick, funky bass and dramatic vocals that only Brittany Howard could produce.
The set list itself shows confidence in the material, a good sign for one of the decade's most high-energy live acts. And some fan-shot videos provide some more clues as to how their release will play out.
Read the set list and check out some videos courtesy of YouTuber joe rutkowske, as well as the official video for "Don't Wanna Fight", below.
Set List:
1. Rise To The Sun
2. Miss You
3. Future People
4. I Found You
5. Dunes
6. Don't Wanna Fight
7. Always Alright
8. Guess Who
9. This Feeling
10. Gimme All Your Love
11. The Greatest
12. Shoegaze
13. I Ain't The Same
14. Be Mine
15. Gemini
Encore:
16. Sound & Color
17. On Your Way
18. You Ain't Alone
19. Over My Head