FESTIVAL WATCH | Red Bull's '30 Days In Chicago' Concert Series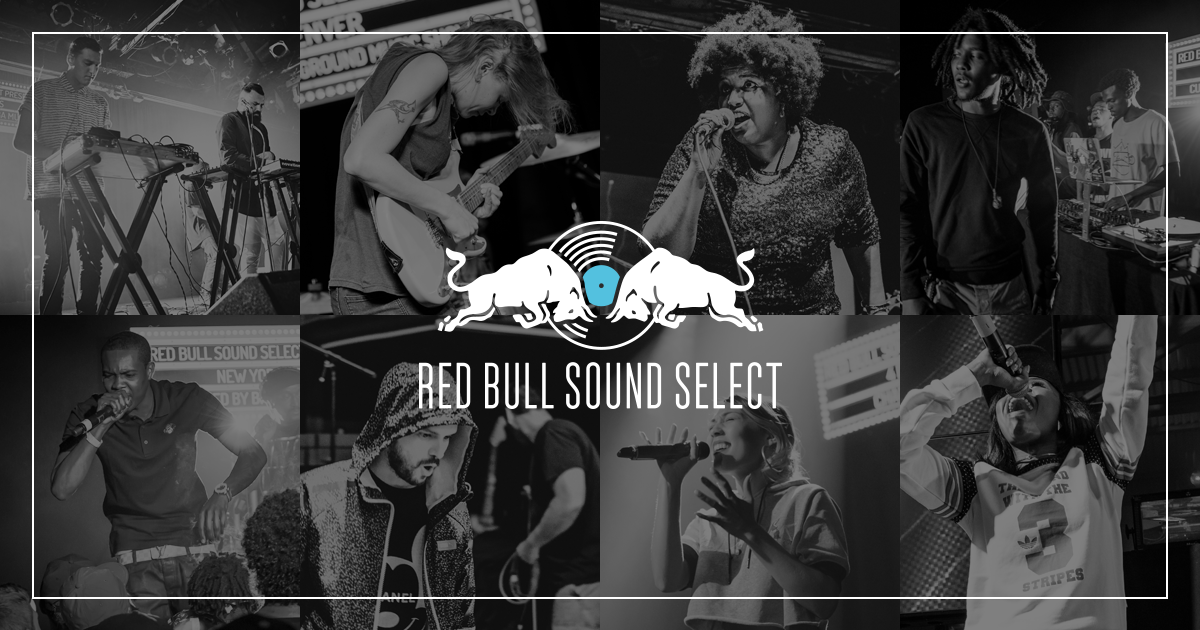 Festival Watch is a Tomorrow's Verse feature where we break down festival news into the facts you need to know. 
Red Bull Sound Select's '30 Days In Chicago' - 11/1-11/30
You Need To Know
Red Bull Sound Select has announced its "30 Days In Chicago" concert series, bringing more than 80 musical acts to Chicago over the course of the month.
The festival, which took place in Los Angeles in previous years, brings bands to venues across the city, creating unique lineups nearly every night of the month.
Spanning practically every imaginable genre, the festival will feature local acts such as Meat Wave, NE-HI, and Kweku Collins, while also featuring bigger bands like Whitney, Parquet Courts, Mitski, Migos, Polica and more.
Tickets are on sale on September 6, and fans who sign up for Red Bull Sound Select will receive early access.
Tomorrow's Verse's Top Picks
11/15 – Parquet Courts with Meat Wave at Empty Bottle
Post-punk masterminds return to Empty Bottle for the first time since a 2014 Lollapalooza aftershow, bringing their energetic, rowdy live show to the perfectly grungy and intimate setting. Chicago garage-rock favorites Meat Wave will open.
11/2 – Whitney with NE-Hi and Mt. Joy at Metro
Chicago's Whitney has blown up beyond anyone's expectations since the release of their debut album in 2016, making this Metro date a possible last chance to catch the band before they graduate to larger venues. Joined by the melodic punk band NE-Hi, also from Chicago, and folk-rock group Mt. Joy, this is a lineup you won't want to miss.
11/7 – Mitski with Miya Folick and Hazel English at Lincoln Hall
Though Mitski has been developing a dedicated following for half the decade, her recent release, Puberty 2, truly put her on the map. A melodic and emotional rollercoaster of indie-rock, the songs will be even more moving in the intimate, 500-capacity Lincoln Hall. Mitski will be joined by folk songwriter Miya Folick and indie-pop act Hazel English.
11/27 – Jungle with NoMBe and Drama Duo at Metro
British, neo-soul seven-piece Jungle blend electronic genres with soul and funk to create a unique and, above all else, fun, live show. Their performance with electronic acts NoMBe and Drama Duo ought to turn Metro into nothing short of a party.
The Full Lineup
Nov. 1 - Young Thug @ Metro
Nov. 2 - Whitney, NE-Hi, Mt Joy @ Metro
Nov. 3 - Kehlani, Kodie Shane, Blaise Moore @ Riviera Theater
Nov. 4 - Fake Shore Drive 10th Anniversary with Tee Grizzley @ Portage Theater
Nov. 5 - Polica, Ohmme @ House of Vans
Nov. 6 - Music + Photography Master Class With Jason Peterson and Jeremy Deputat @ The Annex
Nov. 7 - Mitski, Miya Folick, Hazel English @ Lincoln Hall
Nov. 8 - Syd, Charlotte Day Wilson, Bailey Wiley @ The Metro
Nov. 9 - Thalia Hall, Kali Uchis, Twelve'len, Elley Duhé @ Thalia Hall
Nov. 10 - Ibeyi, TheMIND, Koda @ Metro
Nov. 11 - 6lack, Toby Lou, Emi @ Thalia Hall
Nov. 12 - Sabrina Claudio, Kiya Lacey, Amanda Delara @ Schuba's
Nov. 13 - TBA
Nov. 14 - Subterranean, Jorja Smith, Dizzy Fae, Snoh Aalegra @ Subterranean
Nov. 15 - Parquet Courts, Meat Wave @ Empty Bottle
Nov. 16 - Mura Masa, Tennyson, Bonzai @ Concord Music Hall
Nov. 17 - Alice Glass, NOLIFE, Nadia Tehran @ Subterranean
Nov. 18 - Amine, Pell, A2 @ Metro
Nov. 19 - Lizzo, Bia, Junglepussy @ Thalia Hall
Nov. 20 - Daniel Caesar, SiR, Cherrie @ Reggies Rock Club
Nov. 21 - Noname, The Last Artful, Dodgr, Buddy @ Concord Music Hall
Nov. 22 - Jacob Banks, JØSEPH, Durand Jones & the Indications @ Lincoln Hall
Nov. 24 - Eryn Allen Kayne, Sidewalk Chalk @ Fourth Presbyterian Church
Nov. 25 - Kweku Collins, Kamau, Trapo @ SPACE
Nov. 26 - Smino, Ravyn Lenae/Monte Booker, Bari/Jay2 @ Lincoln Hall
Nov. 27 - Jungle, NoMBe, Drama Duo @ Metro
Nov. 28 - Xavier Omär, Jesse Baez, Jake & Papa @ Chop Shop
Nov. 29 - Khalid, Amber Mark, Marteen Estevez @ Aragon Ballroom
Nov. 30 - Migos & Lil Yachty, Ro Ransom, Shaboozey @ Riviera Theatre