Late Night Roundup | Dead & Company, The Dap-Kings, Dan Auerbach & More
Watch some of Tomorrow's Verse's favorite artists hit the promotional late-night television circuit.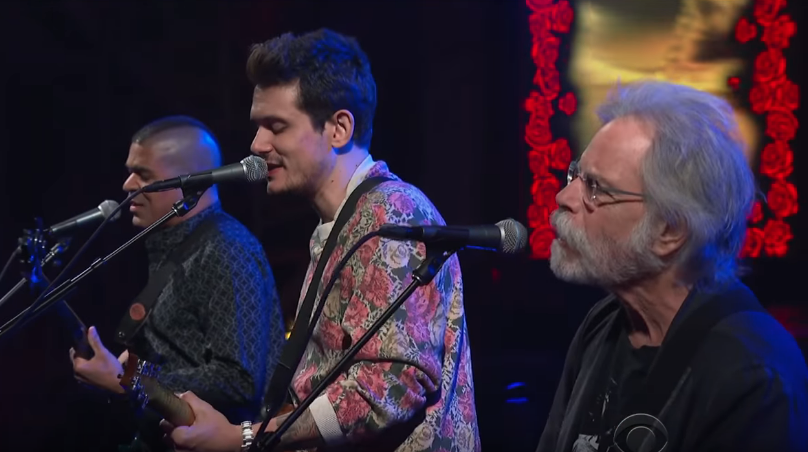 1. Dead & Company on The Late Show with Stephen Colbert
Dead & Company stopped by Colbert's show on their single day off from touring, following their MSG performance, to be featured twice throughout the week. The band began with a mellow, dramatic "Jack Straw," a great choice to capture the band's essence in less than six minutes. Next came the collaborative "Uncle John's Band," an accessible choice that's hard to hate.
2. The Dap-Kings on The Tonight Show Starring Jimmy Fallon
A year after Sharon Jones' passing, the Dap-Kings performed on Fallon in full, with an powerful, emotional set of songs. Performing "Sail On!" and "Searching For A New Day," the band introduces Jones before Questlove drops the needle on their recently released, posthumous record, paired with video of the singer. The band jumps back in at full force, creating on of the most moving late-night tributes we've ever seen.
3. Dan Auerbach on Jimmy Kimmel Live!
Having recently released his second solo record, Waiting On A Song, Black Keys' guitarist Dan Auerbach stopped by Kimmel's show for two live performances. He began with the deep, psychedelic cut "Cherry Bomb" before playing the infectious "Stand By My Girl."
4. St. Vincent on Ellen
Known for her visual and overall strange live shows, St. Vincent has brought all of her weirdness for the promotion of her excellent new album, MASSEDUCTION. Her performance on Ellen features masked background dancers and an extremely strange outfit, with Annie Clark the only musician on stage. The catchy song shreds, with Clark's guitar capabilities shining.
5. Elton John on Late Show with Stephen Colbert
Elton John stopped by Colbert's show to promote his recently released, massive greatest hits compilation Diamonds. The occasion gave the iconic pianist reason to perform his 1983 hit "I'm Still Standing," and John gives the song a gritty, rock 'n roll performance.
6. Chance The Rapper on Saturday Night Live
Chance The Rapper was the host of this week's SNL, and brought a couple funny musical sketches with him. Watch his Boyz II Men themed "Come Back," a music video ode to Obama, and a highlight of the evening's show.