Alex's Top 200 Albums Of 2017
For the last decade or so, I've rounded up my favorite albums at the year's end. Outside of satisfying some nerdy, personal desire of mine, it gives me a reason to revisit each album, spending November and December doing so, inevitably rediscovering some musical gems along the way. As the author of many album reviews, concert coverage and other articles here at Tomorrow's Verse, I come across a lot of new music in a year's time. So here it is – my 200 favorite albums from 2017.
-Alex Wood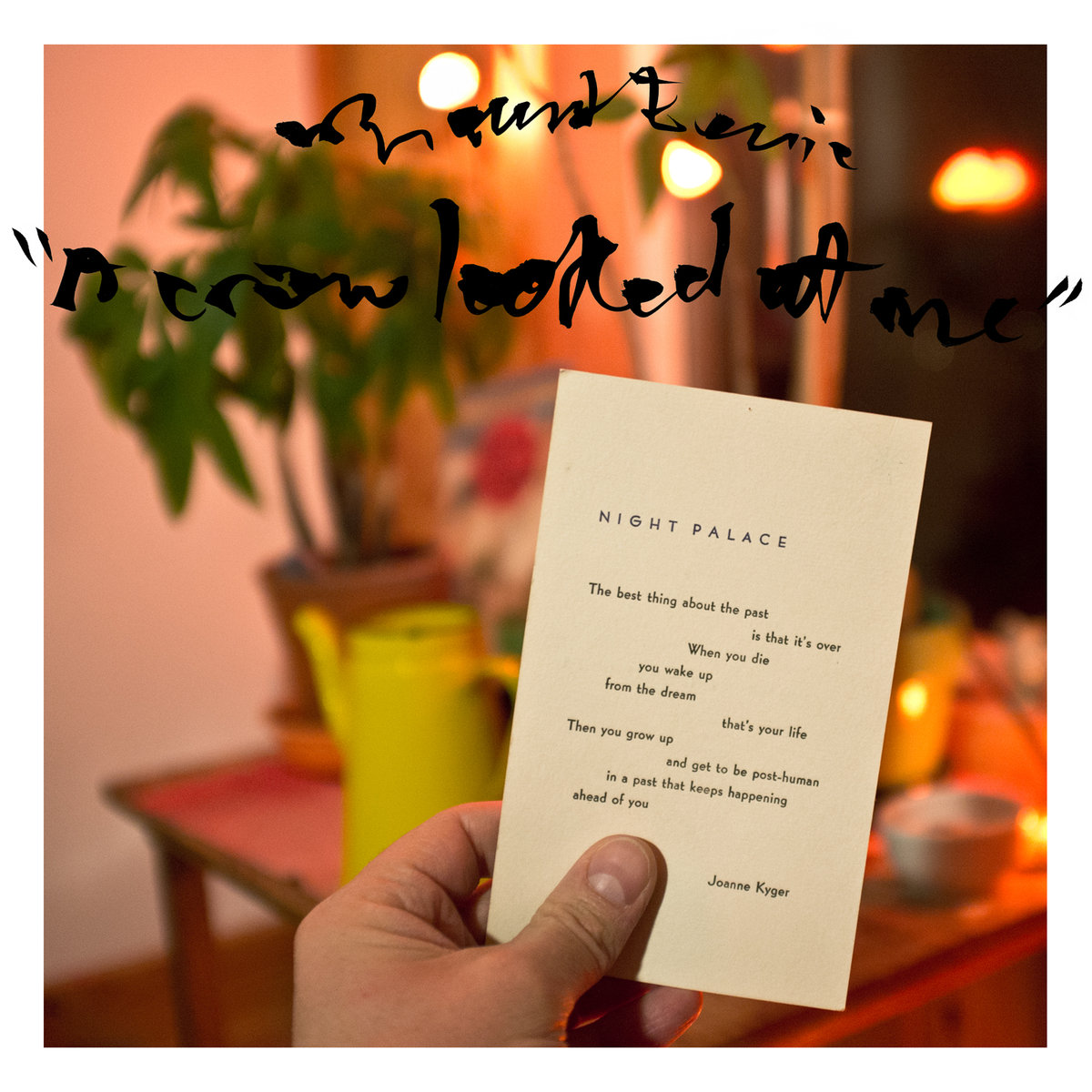 1. Mount Eerie – A Crow Looked At Me
Prolific songwriter Phil Elverum has recorded more than 20 studio albums between his projects, Microphones and Mount Eerie, but never has he recorded a set of songs as affecting and mature as A Crow Looked At Me.
The album documents the time passed since his wife died of pancreatic cancer in July of 2016, roughly a year after giving birth to the couple's first child, a daughter. Elverum deals with the devastating turn of events by taking a step back, using mundane elements of daily life as reminders of her absence in combination with an overarching theme of death to capture a mindset unimaginable to most listeners.
"Death is real / Someone's there and then they're not
And it's not for singing about / It's not for making into art"
These lines open the album, introducing both the concept and the stark, simple acoustic style the album maintains, intentional limitations making the lyrics all the more poignant.
A Crow Looked At Me isn't the album you'll want to listen to in your car. There are no choruses to stick in your head. No sing-alongs, no hard-rocking moments. It's for headphones, for poring over alone.
The first time I put it on, I found myself pacing anxiously around my apartment, waiting constantly to hear what Elverum's next line would be. I was nearly in tears by the record's completion, and I immediately played it again.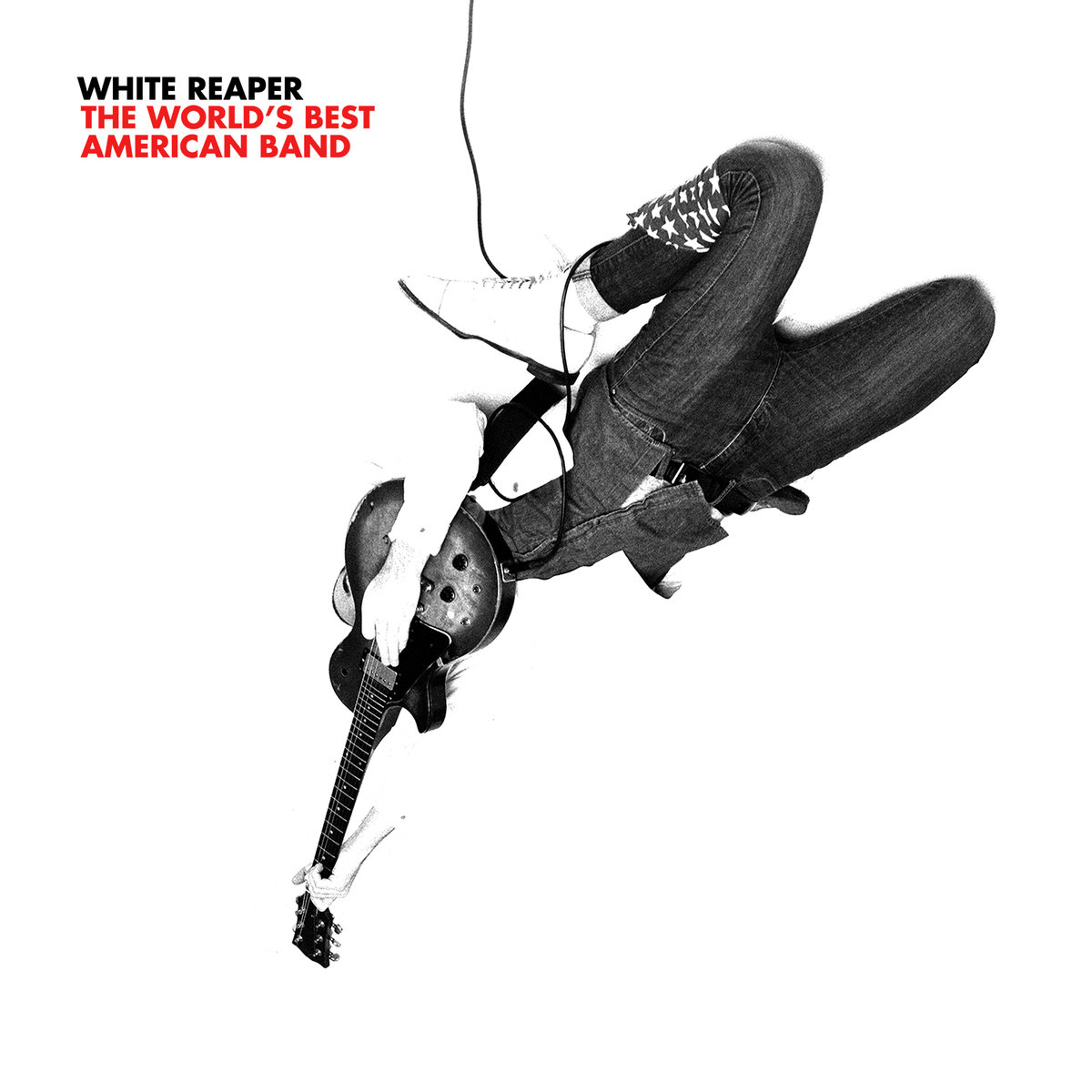 2. White Reaper – The World's Best American Band
Young Louisville garage-rock five-piece White Reaper come off as a bunch of cocky punks, and they're all the better for it. Their second full-length, naturally titled The World's Best American Band, combines garage, punk, power-pop and classic rock influences into one giant, infectious blast of energy.
Packed with more guitar riffs than most bands can write in a career, the album has the stadium-ready sound of early Thin Lizzy, the youthful swagger of the Ramones and polished, modern production that makes each blaring instrument pop out individually.
Harmonized and soaring guitar solos meet punchy bass lines and crashing drums, every member of the band seeming to play as loud and aggressively as possible. Yet the melodic sense in instrumentation and vocals alike keeps everything together, a tough feat for any band and a testament to the group's timeless songwriting abilities.
It's good old-fashioned rock 'n roll, and damn near perfect.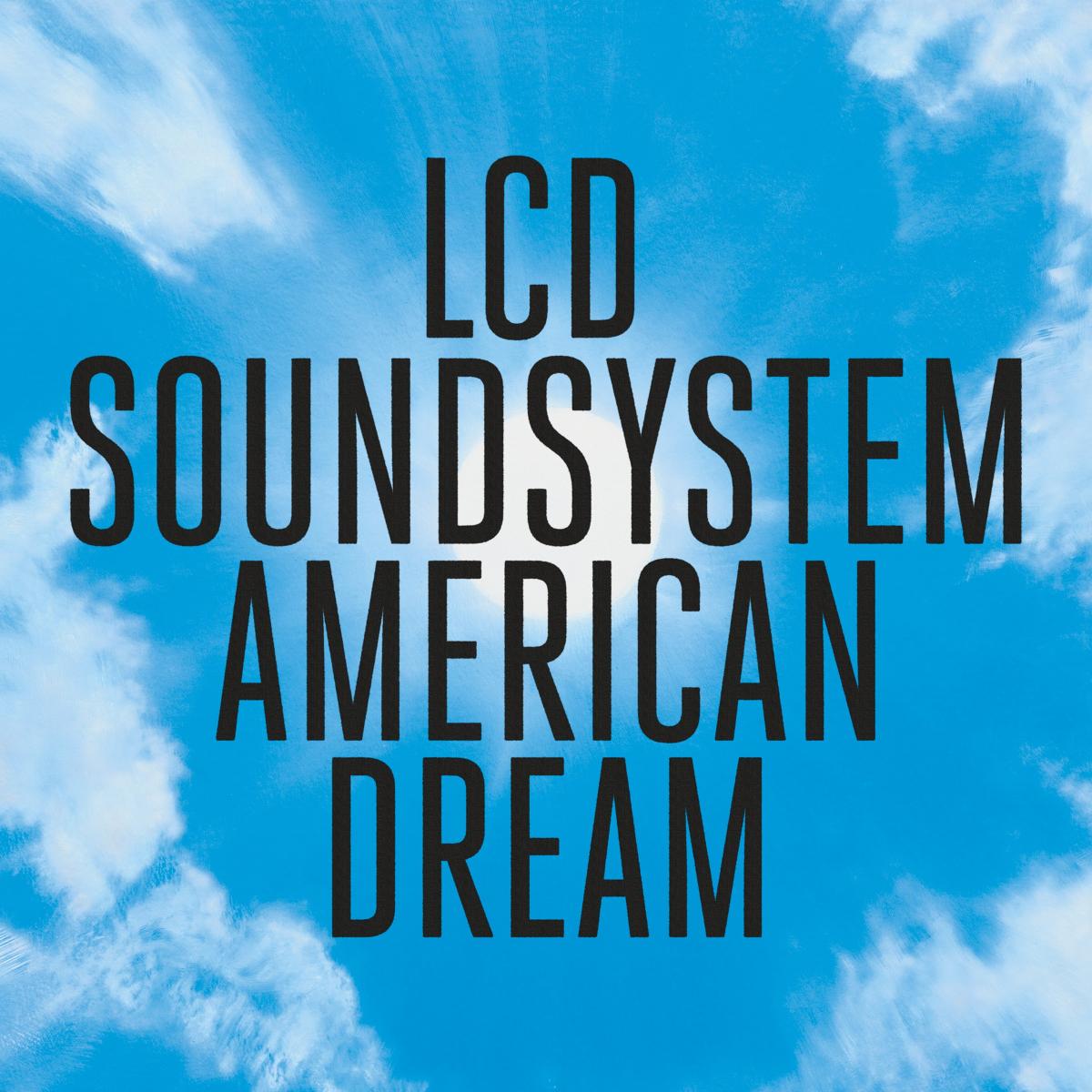 3. LCD Soundsystem – American Dream
The stakes were high for LCD Soundsystem's return following a heavily publicized retirement and an unexpectedly short five-year hiatus. The band promised they weren't simply returning for a victory lap, that they had something more to offer.
And as it turns out, they were telling the truth.
American Dream moves far enough from their previously established sound without leaving their influential dance-rock roots behind, creating a balanced blend of familiar and new concepts that could justify their reunion without reinventing themselves.
The album largely comes off as dark and heavy – the lengthier songs grow subtly, horizontally onward, intentionally bubbly, dark choices of synthesizers avoiding melodies too major-key or catchy, the 70-minute runtime only enforcing this feeling. It's pulling less from disco and electronics and more from post-punk and new wave, ensuring that no single song would evoke a "sell-out" label from longtime fans.
Lyrics are clever but more blunt than on past records, often dealing with themes of loss that match the conscious musical direction. With all of the band's strengths intact, it's still the LCD we love, and I welcome them back with open arms thanks to American Dream.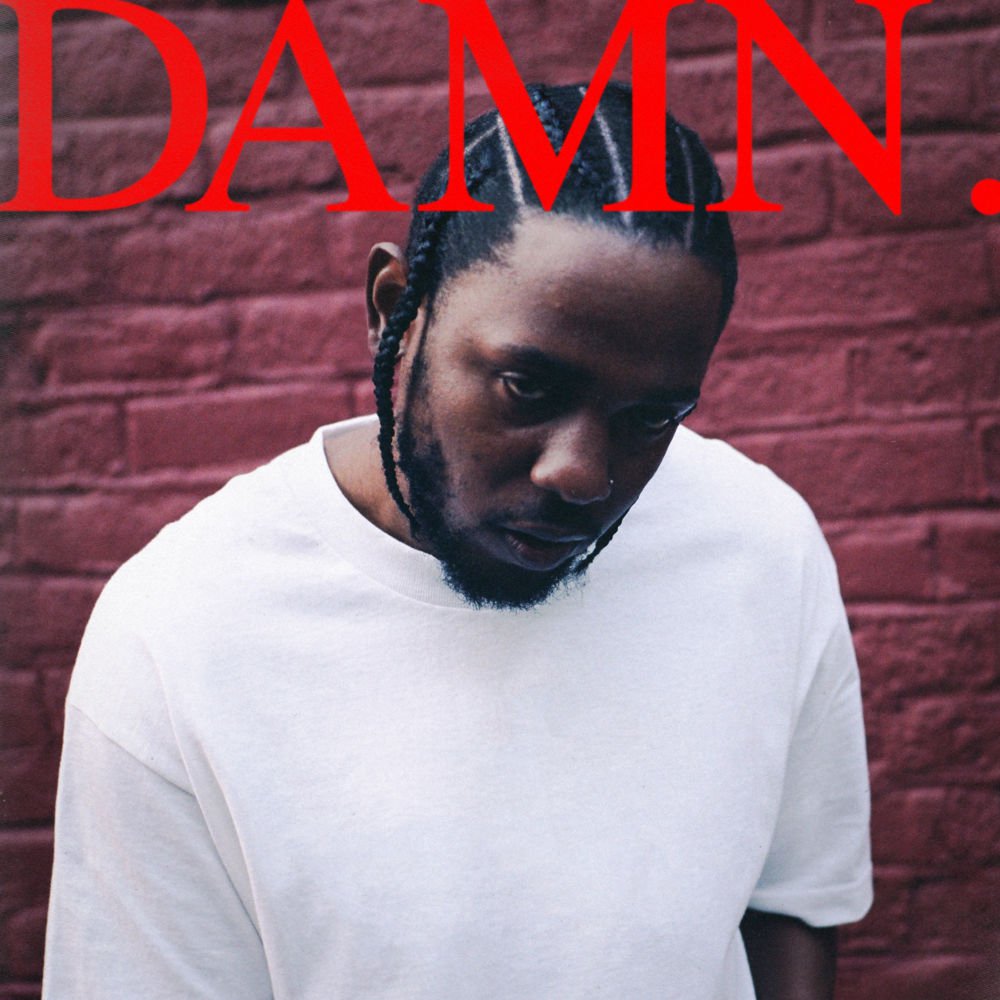 4. Kendrick Lamar – DAMN.
Kendrick Lamar continues to establish himself as the greatest rapper of all time with DAMN. It's literally difficult to find complaints with his work. His lyrical ability to combine storytelling and wordplay in an unbelievably original fashion. His ruthless flow, often fitting an impossible amount of words into a single breathe, yet stepping back to favor melody when needed. The music, which changes dramatically from album to album, always keeping one foot firmly planted in classic genres like rock, jazz and R&B while remaining modern and unique. Flawless production making each song sound dense but clean.
It's no single thing that makes DAMN. so great, but the combination of all these things. It's the attention to detail, the unpredictable journey, the refusal to meet expectations. It's looking toward his past and future in such an intelligent and poetic way.
If you disagree, simply read along with the lyrics. By the end, you'll be exhausted but enlightened, but it's the easiest way to fully realize the genius behind Kendrick Lamar.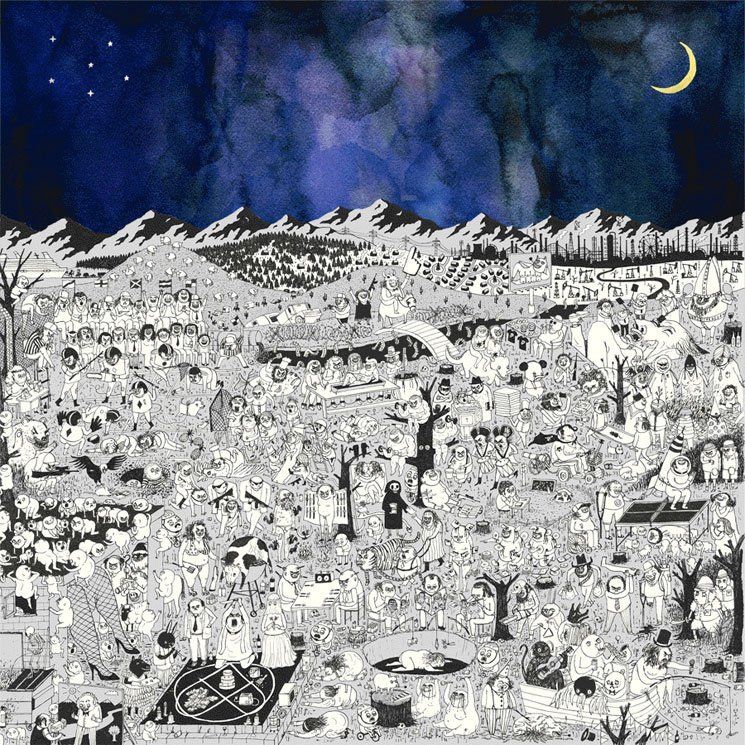 5. Father John Misty – Pure Comedy
After truly breaking out as an indie-rock songwriting icon with 2015's I Love You, Honeybear, Father John Misty's Joshua Tillman slowed things down for Pure Comedy without losing any of the post-modern mystique. If anything, his latest album tends to look outwards instead of in, analyzing a Trump-infested era of America, consumerism, religion, and technological advances in a witty, wordy fashion.
The sometimes painfully clever lyrics are matched by slow-burning music, horns and strings guiding piano ballads to climactic heights, largely abandoning the more abrasive rock leanings of his past work. The result is a classic 70s feel, timeless music met by lyrics tied to a very specific era, creating a dizzying but mesmerizing work as a whole.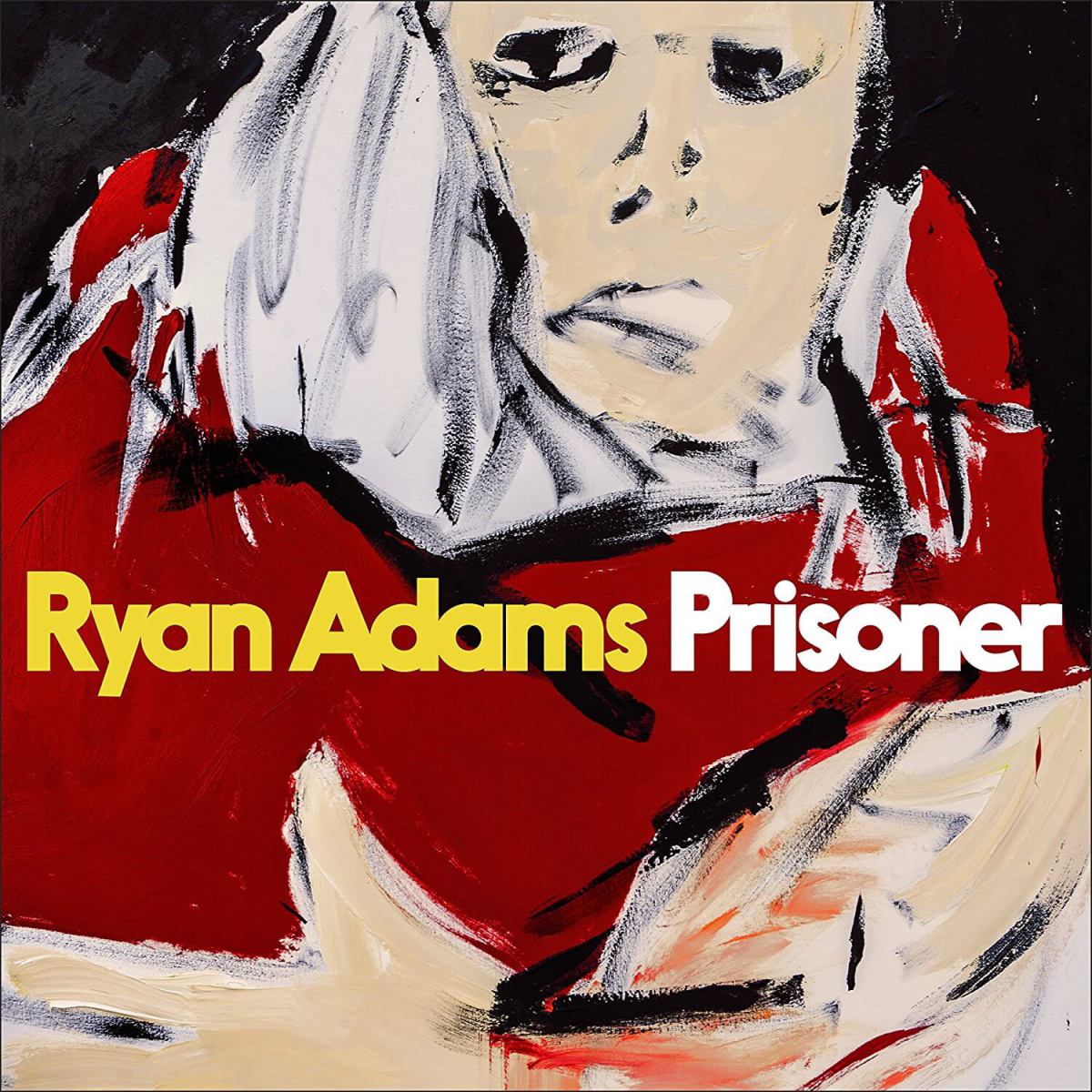 6. Ryan Adams – Prisoner
Above all else, Ryan Adams' Prisoner sounds effortless. A seasoned veteran of the rock and folk scenes, the songwriter's discography feels like flipping through the new arrivals at a used record store, conveying enough genre-spanning variation to offer a little something for everyone. If this is amongst the key aspects to define Adams, Prisoner fits the bill, offering a set of 12 songs that reinvent the 80s alternative sound in music and production.
A classic breakup album, the record's lyrics have a simplicity that can recall some of soft rock's cheesiest without sounding forced. The album itself is extremely tight, a conciseness both by the song and the record as a whole that makes it easy to digest. The production carefully layers instrumentation, giving a reverb-heavy depth that feels sonically endless. A well-crafted set of tracks that underlines the abilities we've all known Ryan Adams has, Prisoner stands amongst his best albums.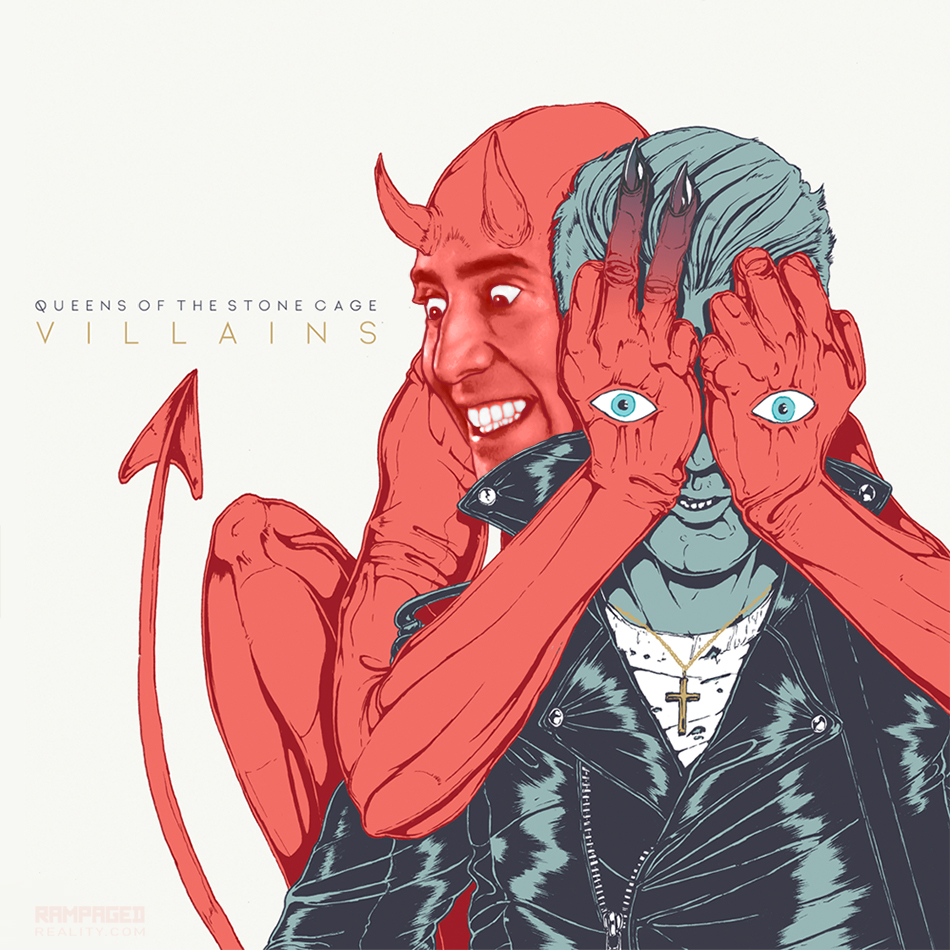 7. Queens Of The Stone Age – Villains
Having been amongst the most critically acclaimed bands in the hard rock and alternative genres practically since their inception, Queens Of The Stone Age have gone a long ways since 1998. Yet fans rightfully fretted upon hearing that Josh Homme and his band would be teaming up with producer Mark Ronson for their newest record, Villains. Ronson has recently worked with Adele, Lady Gaga, Lil Wayne and Bruno Mars, famous for a clean, pop-forward production technique that has paved the way for countless hit singles. This is far from Queens' gritty brand of progressive hard rock.
Yet Villains is unmistakably Queens Of The Stone Age, and stands as one more excellent record in a discography full of them.
The album is stacked with sharp, hard-hitting guitar riffs and classic rock reverence, songs stretching linearly and shifting tones, melodies and tempos throughout. Ronson's tidy production only emphasizes the power behind each musician's track, adding to the explosive whole. From the infectious lead single "The Way You Used To Do" to the Black Sabbath meets Zeppelin "The Evil Has Landed" to the power-ballad "Fortress," Villains has it all while the band continues to seek new directions to take their tried-and-true alt-rock formula.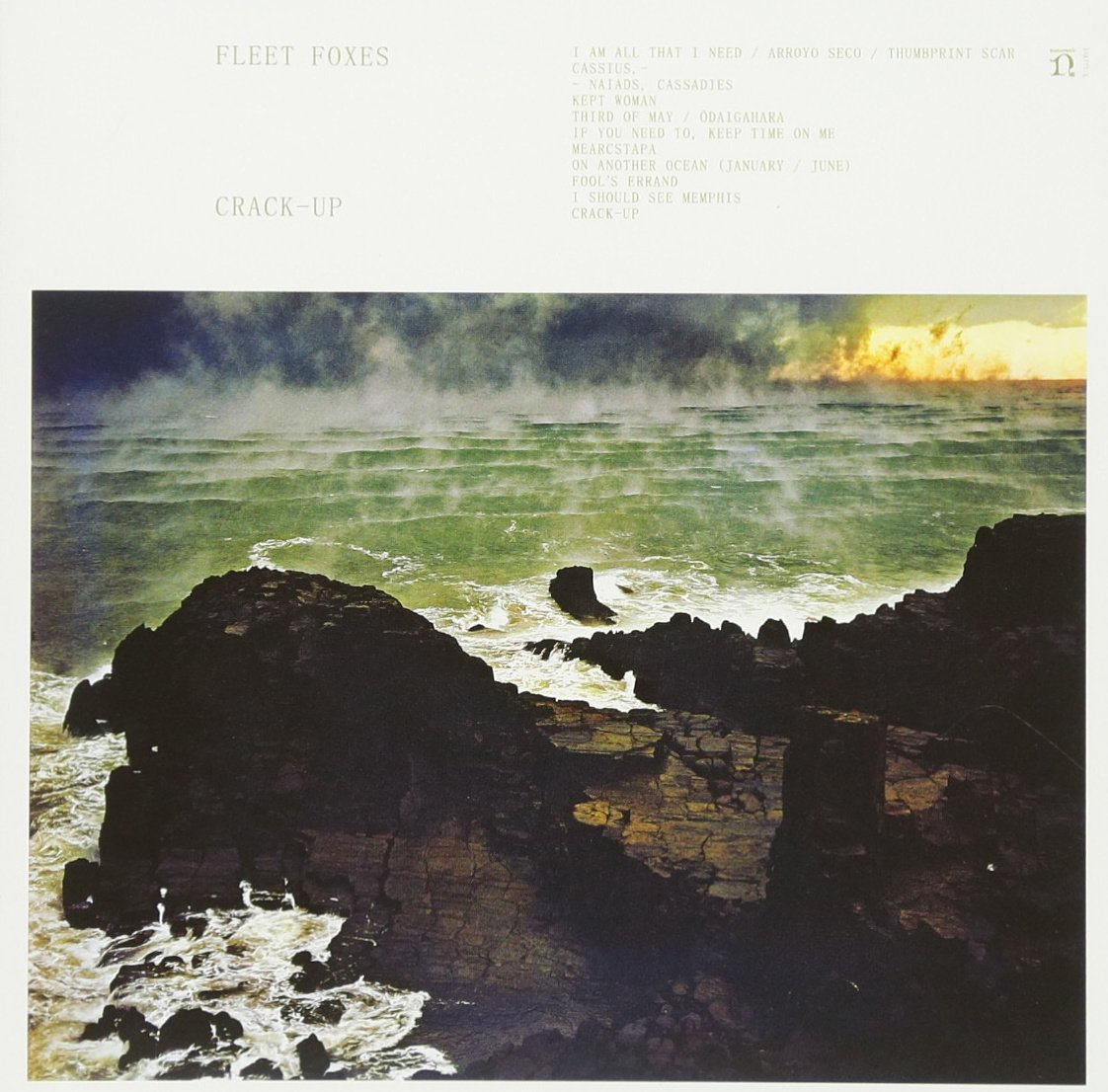 8. Fleet Foxes – Crack-Up
Folk-rock pioneers Fleet Foxes have grown more complex with each studio album, with Crack-Up, the band's third in nearly a decade, their most artistic and creative yet. Being branded as "progressive folk" by many publications, their sound has grown far from the simple, acoustic tracks from their self-titled debut, offering long, spacious songs, shifting tempos, vast instrumentation and experimental ideas throughout Crack-Up's hour-long runtime.
Yet despite the more ambitious compositions, the same familiar aspects remain. Pecknold's golden voice is backed by gorgeous harmonies. Simple, spacious drumming leaves space for instrumentation to build. The lyrics feel timeless, using storytelling and evoking natural environments in which they're set.
Crack-Up is a genuine work of art, a conscious and masterful next step for a band that refuses to fall victim to a folk-rock world nearly taken over by bands like Mumford & Sons or Lumineers. In fact, it could well be a next step for that scene as a whole, led by the same Seattle musicians that started it nine years prior.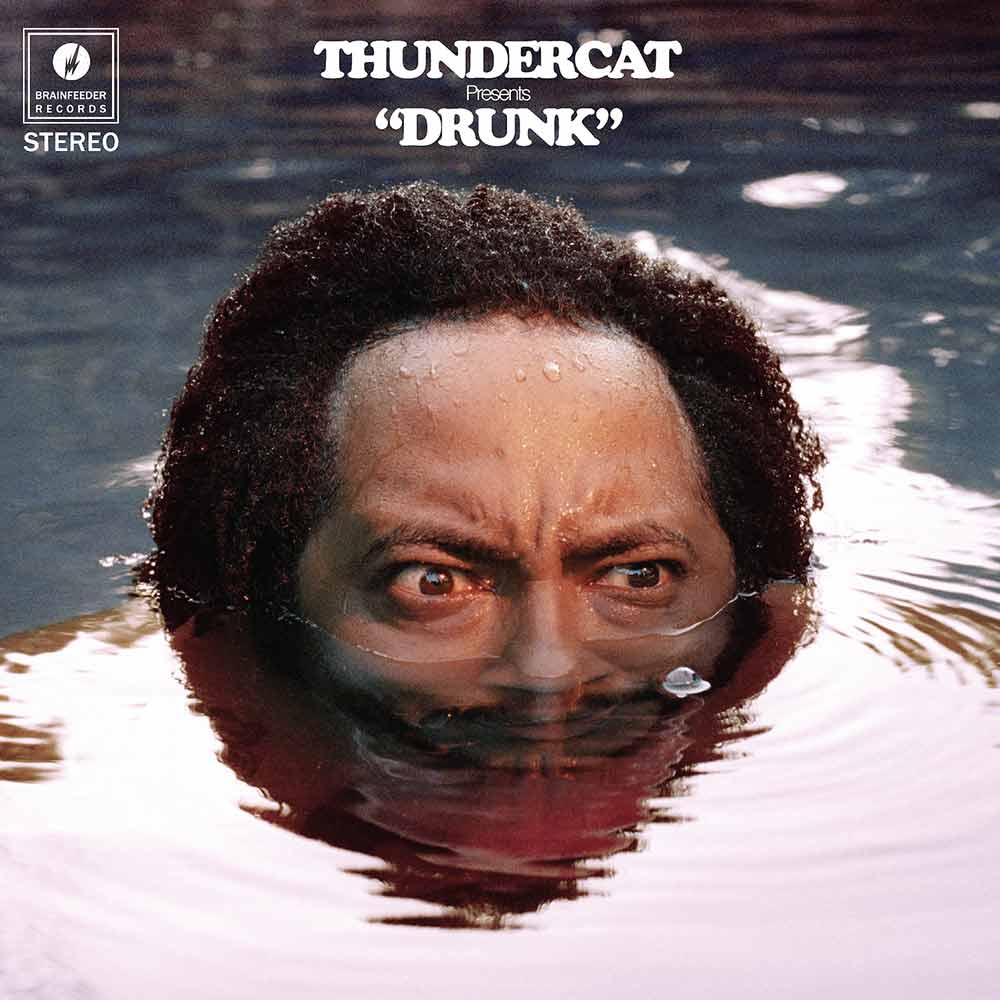 9. Thundercat – Drunk
Bassist, songwriter and producer Thundercat likely wins the award for the most enjoyably unique album of 2017. A combination of funk, R&B and jazz fusion that uses modern techniques of electronics and hip-hop, Thundercat flies through 23 songs in 51 minutes. Ideas come and go with a second's notice, tied together primarily by lightning-fast virtuoso bass lines and layers of keyboards and synths, much of the record's consistency come from the songwriter's consistent weirdness.
He sings about drugs and alcohol, his cat, technology, anime, videogames, politics and, above all else, mortality. Basically, he seems to write about whatever he's thinking about, offering an honest set of short songs that balance humor with darkness. Meanwhile, an array of guests ranging from Michael McDonald and Kenny Loggins to Kendrick Lamar and Pharrell show up throughout, adding to the dizzying speed the record moves at. Original, ambitious and thoroughly entertaining, Drunk is a huge step forward for Thundercat.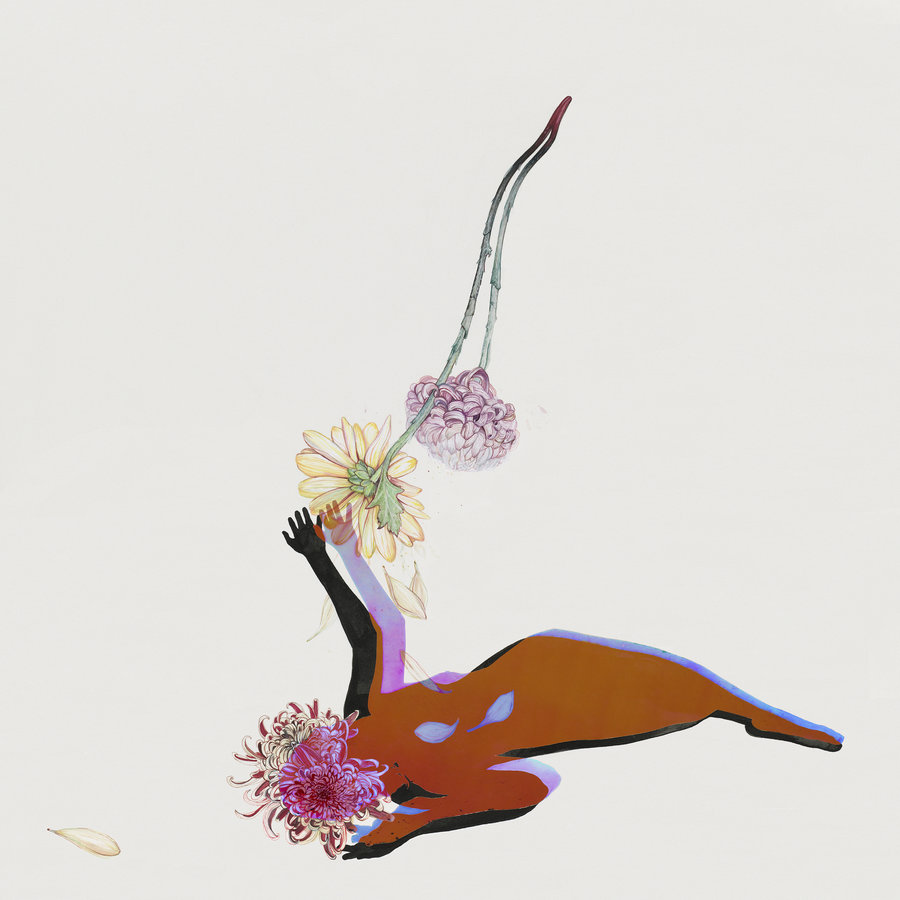 10. Future Islands – The Far Field
Future Islands have built their five-record discography on a foundation of new wave music, synthesizers and driving bass lines giving each record nostalgic, early 80s feel while Samuel Herring's distinctive, impassioned vocals took the band to new heights. The Far Field continues the band's evolution, standing as their most cohesive and creative record to date.
Using the four-piece format, the band uses lively bass lines and upbeat drumming to give songs a danceable feel, while layers of distorted, effects-drenched guitars and keyboards maintain a slower, atmospheric tone beneath Herring's vocals. The compositions themselves seem more fundamentally rooted than past works, walking the thin line between playing it safe and taking risks, leading to an accessible yet strange sounding whole that no other band in today's scene could capture.
11. Kamasi Washington – Harmony Of Difference
12. The National – Sleep Well Beast
13. The War On Drugs – A Deeper Understanding
14. Chris Stapleton – From A Room, Vol. 1
15. Ty Segall – Ty Segall
16. Dirty Projectors – Dirty Projectors
17. Strand Of Oaks – Hard Love
18. Destroyer – Ken
19. Spoon – Hot Thoughts
20. Steve Earle & The Dukes – So You Wanna Be An Outlaw
21. St. Vincent – MASSEDUCTION
22. Pokey LaFarge – Manic Revelations
23. Beck – Colors
24. Jason Isbell & The 400 Unit – The Nashville Sound
25. King Gizzard & The Lizard Wizard – Murder Of The Universe
26. Chris Stapleton – From A Room, Vol. 2
27. Lady Gaga – Joanne
28. Jens Lekman – Life Will See You Now
29. Laura Marling – Semper Femina
30. (Sandy) Alex G – Rocket
31. Slowdive – Slowdive
32. Sylvan Esso – What Now
33. Conor Oberst – Salutations
34. Landlady – The World Is A Loud Place
35. Justin Townes Earle – Kids In The Street
36. Tyler, The Creator – Flower Boy
37. The Arcade Fire – Everything Now
38. Dan Auerbach – Waiting On A Song
39. Sheer Mag – Need To Feel Your Song
40. Josh Ritter – Gathering
41. Grizzly Bear – Painted Ruins
42. Nikki Lane – Highway Queen
43. Courtney Barnett & Kurt Vile – Lotta Sea Lice
44. The Weather System – The Weather System
45. Roger Waters – Is This The Life We Really Want?
46. Twin Peaks – Sweet Singles Series*
47. Foxygen – Hang
48. The Orwells – Terrible Human Beings
49. Wolf Parade – Cry Cry Cry
50. The Districts – Popular Manipulations
51. Royal Blood – How Did We Get So Dark?
52. The Magnetic Fields – 50 Song Memoir
53. King Krule – The Ooz
54. Japanese Breakfast – Soft Sounds From Another Planet
55. Oh Sees – Orc
56. King Gizzard with Mild High Club – Sketches Of Brunswick East
57. Joey Bada$$ - All Amerikkkan Badass
58. Depeche Mode – Spirit
59. Phoenix – Ti Amo
60. Preservation Hall Jazz Band – So It Is
61. Mac DeMarco – This Old Dog
62. JMSN – Whatever Makes U Happy
63. Foo Fighters – Concrete And Gold
64. Greta Van Fleet – From The Fires
65. Hurray For The Riff Raff – The Navigator
66. Sallie Ford – Soul Sick
67. Tall Tall Trees – Freedays
68. All Them Witches – Sleeping Through The War
69. Diet Cig – Swear I'm Good At This
70. King Gizzard & The Lizard Wizard – Flying Microtonal Banana
71. Alvvays – Antisocialites
72. Rhiannon Giddens – Freedom Highway
73. Langhorne Slim – Lost At Last, Vol. 1
74. Nicole Atkins – Goodnight Rhonda Lee
75. Protomartyr – Relatives In Descent
76. Margo Price – All American Made
77. Frank Carter & The Rattlesnakes – Modern Ruin
78. King Gizzard & The Lizard Wizard – Polygondwanaland
79. Woods – Love Is Love
80. Vijay Iyer Sextet – Far From Over
81. Vince Staples – Big Fish Theory
82. The Barr Brothers – Queens Of The Breakers
83. Sharon Jones & The Dap-Kings – Soul Of A Woman
84. King Gizzard & The Lizard Wizard – Gumboot Soup
85. Blitzen Trapper – Wild And Reckless
86. Deer Tick – Deer Tick Vol. 2
87. Low Cut Connie – Dirty Pictures (Part 1)
88. Lorde – Melodrama
89. Jay-Z – 4:44
90. NE-HI – Offers
91. Wolf Alice – Visions Of A Life
92. North Mississippi Allstars – Prayer For Peace
93. Japandroids – Near To The Wild Heart Of Life
94. The Lone Bellow – Walk Into A Storm
95. Broken Social Scene – Hug Of Thunder
96. Grandaddy – Last Place
97. The New Pornographers – Whiteout Conditions
98. Cornelius – Mellow Waves
99. Fred Thomas – Changer
100. Various Artists – Resistance Radio: The Man In The High Castle
101. Liam Gallagher – As You Were
102. Ray Davies – Americana
103. The Shins – Heartworms
104. The xx – I See You
105. Why? – Moh Lhean
106. Wand – Plum
107. Old 97's – Graveyard Whistling
108. William Patrick Corgan – Ogilala
109. Matthew E. White & Flo Morrissey – Gentlewoman, Ruby Man
110. Jay Som – Everybody Works
111. JD McPherson – Undivided Heart And Soul
112. Daniele Luppi – MILANO
113. Robert Plant & The Sensational Space Shifters – Carry Fire
114. The Pains Of Being Pure At Heart – The Echo Of Pleasure
115. A. Savage – Thawing Dawn
116. Hiss Golden Messenger – Hallelujah Anyhow
117. Causa Sui – Vibraciones Doradas
118. Samsara Blues Experiment – One With The Universe
119. SZA – CTRL
120. Kelly Lee Owens – Kelly Lee Owens
121. Aimee Mann – Goose Snow Cone
122. Deerhoof – Mountain Moves
123. Wire – Silver/Lead
124. David Bazan – Care
125. TOPS – Sugar At The Gate
126. Bonnie 'Prince' Billy – Best Troubador
127. The Black Angels – Death Song
128. Ariel Pink – Dedicated To Bobby Jameson
129. Downtown Boys – Cost Of Living
130. Noel Gallagher's High Flying Birds – Who Built The Moon?
131. Gorillaz – Humanz
132. The Infamous Stringdusters – Laws Of Gravity
133. Temples – Volcano
134. Waxahatchee – Out In The Storm
135. Fever Ray – Plunge
136. Julie Byrne – Not Even Happiness
137. Iron & Wine – Beast Epic
138. Cloud Nothings – Life Without Sound
139. Guided By Voices – August By Cake
140. Benjamin Booker – Witness
141. together PANGEA – Bulls And Roosters
142. Real Estate – In Mind
143. Robert Randolph & The Family Band – Got Soul
144. Palehound – A Place I'll Always Go
145. Van Morrison – Roll With The Punches
146. Goldfrapp – Silver Eye
147. Hudson – Hudson
148. U2 – Songs Of Experience
149. Guided By Voices – How Do You Spell Heaven
150. Sufjan Stevens, Bryce Dessner, Nico Muhly & James McAlister – Planetarium
151. !!! – Shake The Shudder
152. Frankie Rose – Cage Tropical
153. Tonstartssbandht – Sorcerer
154. Feist – Pleasure
155. Various Artists – Cover Stories:
156. The Fall – New Facts Emerge
157. Charlotte Gainsbourg – Rest
158. Saint Etienne – Home Counties
159. Meat Wave – The Incessant
160. Kacy & Clayton – The Siren's Song
161. Son Volt – Notes Of Blue
162. Bootsy Collins – World Wide Funk
163. Linda Perhacs – I'm A Harmony
164. Eilen Jewell – Down Hearted Blues
165. Black Joe Lewis & The Honeybears – Backlash
166. Timothy Seth Avett As Darling – IV
167. Deer Tick – Deer Tick Vol. 1
168. Jim James – Tribute To 2
169. Benjamin Clementine – I Tell A Fly
170. King Khan – Murderburgers
171. Cayetana – New Kind Of Normal
172. Brand New – Science Fiction
173. alt-J – RELAXER
174. Yonder Mountain String Band – Love. Ain't Love
175. Rostam – Half-Light
176. Jeff Tweedy – Together At Last
177. Thurston Moore – Rock N Roll Consciousness
178. Trombone Shorty – Parking Lot Symphony
179. Elf Power – Twitching In Time
180. The Kickback – Weddings & Funerals
181. Pond – The Weather
182. Jake Bugg – Hearts That Strain
183. Gill Landry – Love Rides A Dark Horse
184. Tift Merritt – Stitch Of The World
185. Avey Tare – Eucalyptus
186. Pile – A Hairshirt Of Purpose
187. Ted Leo – The Hanged Man
188. Randy Newman – Dark Matter
189. Mavis Staples – If All I Was Was Black
190. Trans Am – California Hotel
191. Wavves – You're Welcome
192. The Right Now – Starlight
193. The Flaming Lips – Oczy Mlody
194. Chad VanGaalen – Light Information
195. Charly Bliss – Guppy
196. OCS – Memory Of A Cut Off Head
197. The Mountain Goats – Goths
198. Prophets Of Rage – Prophets Of Rage
199. Blondie – Pollinator
200. Portugal. The Man - Woodstock