Festival Watch | Pitchfork Music Festival
Festival Watch is a Tomorrow's Verse feature where we break down festival news into the facts you need to know.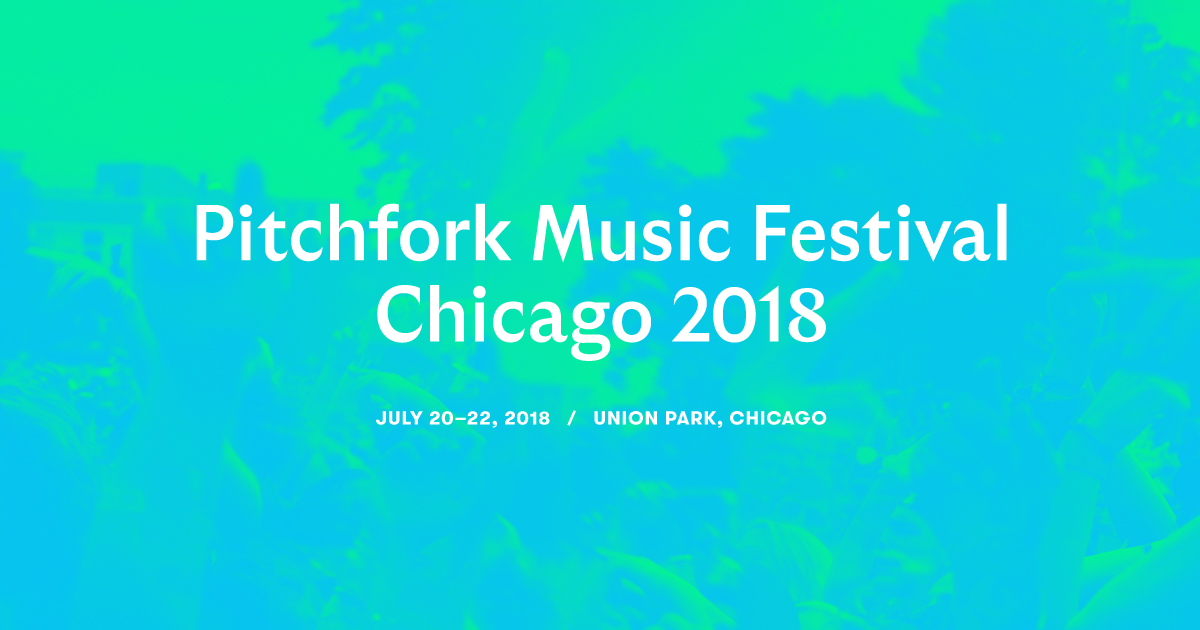 Pitchfork Music Festival – 7/20-22
Headliners To Watch
Tame Impala – Australian psych-rock band Tame Impala will bring their intensely trippy show for a Friday performance that will mark their first Chicago date in two years.
Fleet Foxes – Progressive folk-rockers Fleet Foxes return to Pitchfork for a headlining set on Saturday. With their most recent album, Crack-Up, translating fantastically to a live setting, expect a large crowd and a rich, dense sound for this set.
Ms. Lauryn Hill – Influential R&B songwriter Lauryn Hill will perform on Sunday for the 20th anniversary of her seminal The Miseducation of Lauryn Hill. A rare chance to see her perform this album, or perform in general, this may turn into the most noteworthy set of the weekend.
The Undercards
Courtney Barnett – Australian songwriter Courtney Barnett is known for a hard-hitting live show. Paired with her incredible songwriting, this is the perfect set to take place before Tame Impala.
The War On Drugs – At the high-point of their accredited music career, psychedelic revivalists The War On Drugs will bring their fantastic live show to the festival on Saturday for a set you won't want to miss.
Japandroids – Bombastic garage-rock duo Japandroids have truly honed their live show in recent years, earning an ever-growing, devoted fanbase, making them a great choice for a festival set.
(Sandy) Alex G – A perfect choice for Pitchfork, songwriter and multi-instrumentalist (Sandy) Alex G combines practically every genre into his music, from lo-fi folk to experimental noise to psychedelic to R&B influences. Because of this diversity, he'll fit perfectly into the Sunday lineup.
Japanese Breakfast – Having released the incredible sophomore record Soft Sounds From Another Planet last year, songwriter Michelle Zauner, AKA Japanese Breakfast, is on top of her game. With an experimental indie sound that combines electronics with more straightforward, melodic songwriting, this is a perfect fit for any festival bill, but especially one tailored to the hipper, Pitchfork reading crowd.
You Need To Know
With three-day passes priced at $175 and single days for $75, Pitchfork Music Festival is reasonably priced for such a solid lineup, and intimate compared to most festivals, with three stages set up in Union Park. Though crowds get large and lines can be long, fans can opt to bounce around and catch every band for a distance or wait to be up close to their favorite.
The Bottom Line
With massive names that could sell out large venues for multiple nights (Tame Impala, Lauryn Hill, War On Drugs, Fleet Foxes, Courtney Barnett) and plenty of notable up-and-coming acts to perform before, Pitchfork boasts a well-curated lineup where fans can truly make the most of a full day there. A great, affordable option for outdoor music in the summertime, it's a hard festival for Chicago music fans to justify passing up.
Check out the full lineup below, and buy tickets here. 
Friday, 7/20:
Tame Impala
Courtney Barnett
Mount Kimbie
Big Thief
Earl Sweatshirt
Syd
Julien Baker
Saba
Open Mike Eagle
Julie Byrne
Joshua Abrams & Natural Information Society
Lucy Dacus
Melkbelly
The Curls
Saturday, 7/21:
Fleet Foxes
The War On Drugs
Blood Orange
Raphael Saadiq
This Is Not This Heat
Moses Sumney
Kelela
Girlpool
Kaitlyn Aurelia Smith
Circuit des Yeaux
Nilufer Yanya
Zola Jesus
berhana
Paul Cherry
Sunday, 7/22:
Ms. Lauryn Hill (The Miseducation Of Lauryn Hill 20th Anniversary Performance)
Chaka Khan
DRAM
Noname
Japandroids
(Sandy) Alex G
Alex Cameron
Smino
Japanese Breakfast
Kelly Lee Owens
Ravyn Lenae
Kweku Collins
Irreversible Entanglements
Nnamdi Ogbonnaya