VIDEO | Ryley Walker & Charles Rumback @ Permanent Records - RSD 2016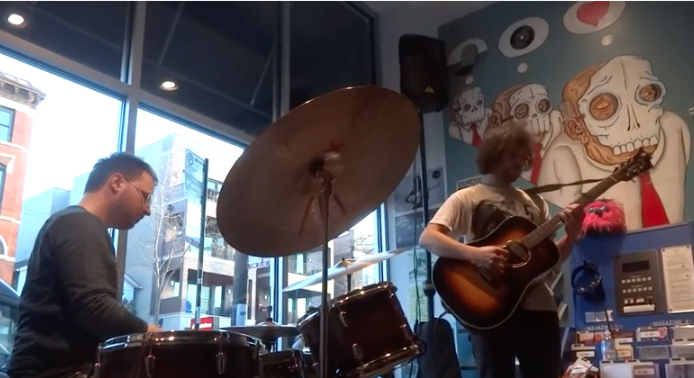 The guitar/drums duo is a format that is finding all sorts of interesting permutations.  Chicago has bred a pair of fine practitioners in Ryley Walker and Charles Rumback.  Walker's acoustic, and the sounds that he coaxes out of it, set these guys apart --  briliant, exploratory, conversational jams with just two instruments.
Here's the duo at Chicago's Permanent Records in celebration of Record Store Day 2016 as captured by seijinlee.
Because of the close quarters, occasionally someone will walk in front of the camera.  But given the placement, it is still so very intimate and a great way to see what this pair does live.