Studio Verse | Folk, Country & Bluegrass
Studio Verse is a Tomorrow's Verse feature that collects the best television and radio station recording sessions from our favorite musicians.
In today's edition, we explore a collection of folk and bluegrass sessions that have surfaced recently.
By: Alex Wood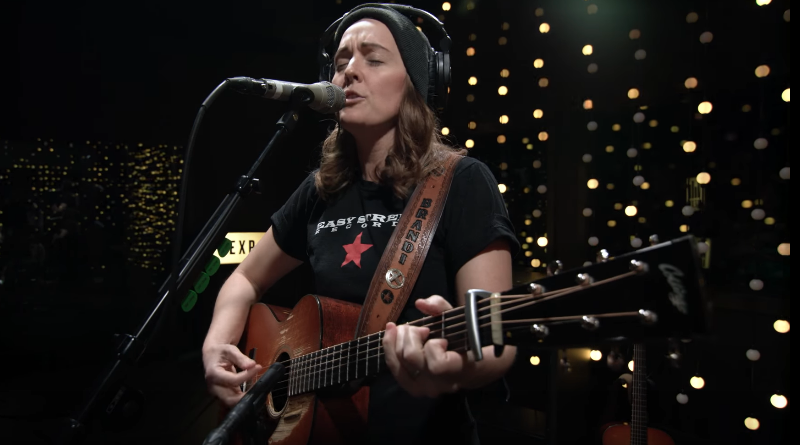 Brandi Carlile – KEXP
Folk and Americana songwriter Brandi Carlile brought her full touring band to KEXP for a five-song recording session that includes a cover of Bob Dylan's "The Times They Are A-Changin.'" With her powerful voice, incredible songwriting and an extremely talented band, these are performances you won't want to miss.
Bela Fleck and Abigail Washburn – NPR Tiny Desk Concert
Husband and wife banjo duo Bela Fleck and Abigail Washburn performed for NPR's "Tiny Desk Series" while Washburn was still extremely pregnant. The two run through four songs, their affection apparent in their performances and banter. Talented and adorable, this intimate session is fantastic glimpse of the two banjo pros.
John Prine – NPR Tiny Desk Concert
Folk legend John Prine returned with an excellent new record this year, The Tree Of Forgiveness, which proved that his writing abilities were sharp as ever. Prine promotes the album with his Tiny Desk performance, while also reaching back to songs from 1991 and 1972.
Margo Price – Sound Opinons
Between her recent performances at Thalia Hall, country songwriter Margo Price stopped by Goose Island's Barrel House to perform a set of songs with her band. She performs the unreleased "1-800-JESUS," talks about meeting Jack White, and runs through four other songs from her two albums.
I'm With Her – NPR Tiny Desk Concert
Bluegrass supergroup I'm With Her consists of Aoife O'Donovan, Sarah Jarosz and Sara Watkins. The trio stopped by NPR's studios for a Tiny Desk session that shows each performer's incredible talent. The three songs show an array of influences ranging from bluegrass to folk to country to jazz, yet sound organic and natural.
The Wood Brothers – Live From Here
The Wood Brothers joined Chris Thile's "Live From Here" to perform a few songs from their excellent new record, One Drop Of Truth. Watch the trio perform four different songs, as well adding vocals to a collaboration as the show's finale.