This Month In Grateful Dead Covers - May 2017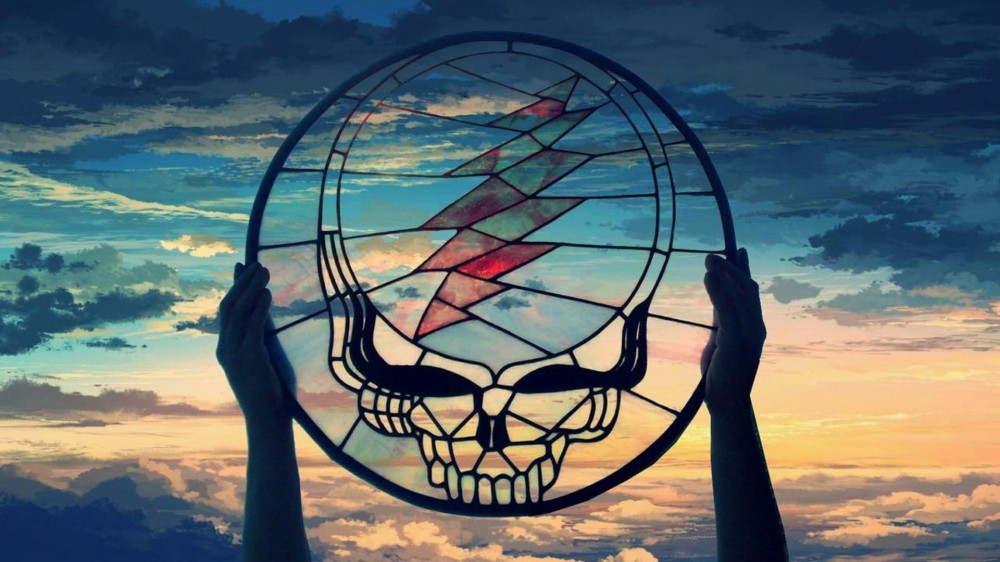 This Month In Grateful Dead Covers is a monthly Tomorrow's Verse feature which takes a look at the diverse set of artists -- in the GD family and beyond -- who are diving into the catalog.
1.
Let's start with Bobby, but here he's not with any of his established bands.  This pick-up group is a mix of D&C (Oteil Burbridge) and Ratdog (Steve Kimock), with some of Steve's bandmates (Leslie Mendelson, John Morgan Kimock) and a couple of special guests (Eric Krasno and NIcki Bluhm).  Plenty of Dead tunes (along with some Weir solo material) in over an hour of music on May 19th.
The cool thing, it's a concert held in a backyard!  The true holy grail of venues, it was a benefit for heroesrock.org.
2.
No Bobby in this next one, but many of these same musicians blew out a sixteen minute "Shakedown Street" at Sweetwater a few nights earlier (5/14) as the official afterparty for a Long Strange Trip screening.  Swap Oteil for Bobby Vega and add Lebo, and away we go.
3.
This is the last Kimock on the list, but this is with a different group altogether, Voodoo Dead, from eariler in the month in New Orleans.
That night, the band included Jackie Greene, John Morgan Kimock, George Porter Jr., Jeff Chimenti, and Wally Ingram.  The goal was to recreate the classic 5/8/77 Cornell setlist in honor of it's 40th anniversary, but they simply touched on highlights during the late night post-Jazz Fest gig at Republic.  Here they are on "New Speedway Boogie".
4.
Let's stick around in NOLA for this next one, specifically the Joy Theater, home of even more late night post-fest action.  Earlier that night, Joe Russo's Almost Dead offered this "Throwing Stones" > "Stella Blue" > "Music Never Stopped" sequence  which they have delightfully shared in this awesome video.
5.
In the world of country music, you should really get to know names like Jamey Johnson, Margo Price and Brent Cobb.
They touched down at The Warfield in San Franciso to end the Stagecoach Spotlight tour on May 11th, when Johnson was joined by Price and Cobb for "Friend Of The Devil"...
and "Casey Jones".
6.
On May 13th, The Avett Brothers (who had previously done an all Jerry tribute set), added "Deal" to a set of their own material at a venue with plenty of Dead history: Port Chester, NY's Capitol Theatre.
7.
In the surprising category, here's garage rocker Ty Segall working snips of both "Fire on The Mountain" and "Franklin's Tower" into his own "Feel" at Mr. Smalls in Pittsburgh on May 21st.
8.
Finally, who remembers Deadicated, the 1991 Grateful Dead Tribute record?  One cut from that album was "Wharf Rat" by Australian rockers Midnight Oil.  They'd shelved the cover for over two decades before busting in out on May 27th in Oakland.