REVIEW & GIVEAWAY | Fare The Well - The Final Chapter of The Grateful Dead's Long Strange Trip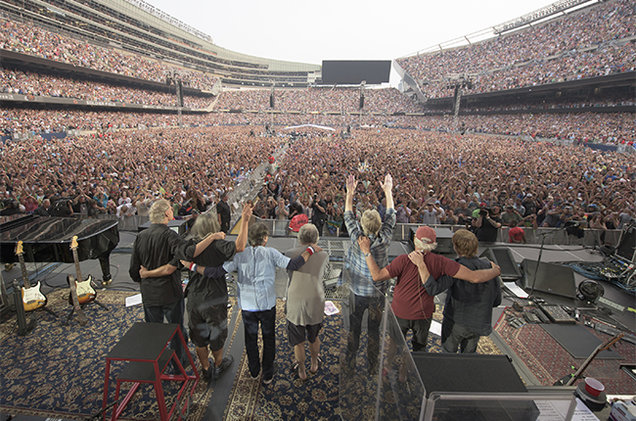 Having not attended my first Grateful Dead show until the calendar flipped to the 90s, I was a little late to the game but went all-in regardless.
Most biographies of the band gloss over the entirety of the band's late period and end, as the band did, with the tragic death of Jerry Garcia.
But the music lived on, and that certainly wasn't the end for myself and many other Deadheads who climbed aboard the bus at one of its final stops.  It opened up a complicated chapter of interpersonal and musical relationships between Garcia's surviving bandmates.  Joe Selvin and Pamela Turley navigate this dramatic territory expertly in their exploration of the years between 1995's chaos and 2015's larger than life Fare Thee Well 50 Year Celebration event in Fare The Well - The Final Chapter of the Grateful Dead's Long Strange Trip.
For better or for worse, it's the only Grateful Dead biography where I recalled my experience of most of the events as they happened in real time -- a blast of melancholy nostalgia, as the saga is peppered with equal parts triumph, embarrassment, and family drama.
It's the story of what happens when the ship loses its captain.  Garcia's unspoken leadership was leadership nonetheless and a beautiful chaos oft yields to mere chaos in his absence.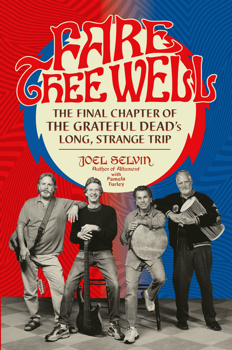 No doubt that the various side projects, off-shoots, reunions and near reunions have produced both great and uninspired music.  But this story largely doesn't concern itself with that.
In fact, its authors are not afraid to go the gossipy, "tell-all" route.  And this is riveting, well-sourced gossip -- threatening to create heroes and villains amongst its subjects but leaving enough wiggle room to understand everyone's motivations. 
Even the shot of redemption at the end -- the epochal Fare The Well concerts, the ultimate confluence of art, commerce and cultural heft -- manages to balance the triumph and the conflicts.
It's not a happy ending, but that's because the Grateful Dead will not end. To paraphrase Mickey Hart: the Grateful Dead is the audience now.  The soul of the band, which extends much further than the performers on stage, is what allows an event like that to happen.
We, along with our friends at DaCapo Press, would like to give two of our readers a chance to own a copy for free.
Entering our contest is easy, just send an email to info @ tomorrowsverse.com with the Subject Line "Fare Thee Well".  In the body, tell us your favorite post-Grateful Dead project.  We'll pick two winners at random and email you on Saturday, July 21st.
Fare Thee Well is out now and available wherever books are sold.