Late Night Roundup | Nathaniel Rateliff, Fleet Foxes, Nick Cave & More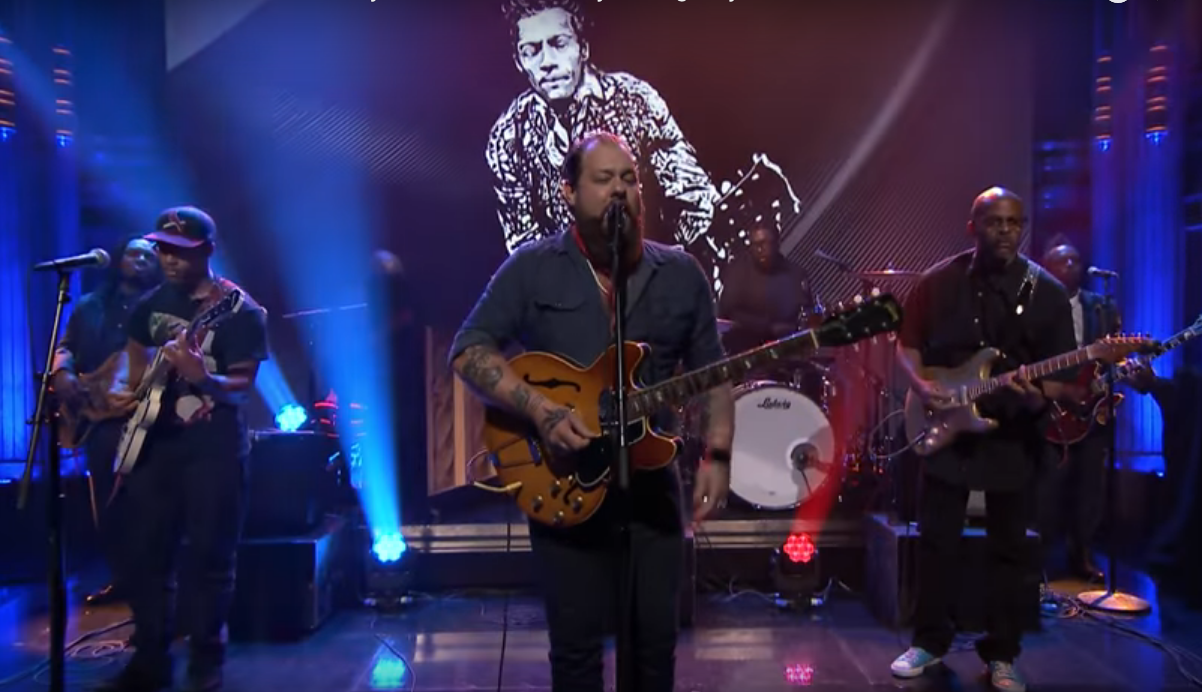 Nathaniel Rateliff, Charles Berry Jr. & Charles Berry III perform "Big Boys" on The Tonight Show
Rateliff performed with the late Chuck Berry's son and grandson on guitar on a blistering version of "Big Boys" from Berry's recent posthumous release, Chuck. With extra help from The Roots, the song captures the spirit and energy of the songwriter perfectly.
Fleet Foxes perform "Third Of May" on The Late Show With Stephen Colbert
Shortly after releasing their gorgeous third full-length Crack-Up, Fleet Foxes stopped by Colbert's show for a breathtaking rendition of "Third Of May." Driven by Robin Pecknold's beautiful vocals and shifting tempos, the song uses dynamics and eclectic instrumentation such as percussion and flute to create a truly unique sound that proves Fleet Foxes to still be on top of the folk-rock scene.
Nick Cave & The Bad Seeds perform "Rings Of Saturn" on The Late Show With Stephen Colbert
Though one may not expect Nick Cave's intense and dark live show to translate to late-night television, his performance of "Rings Of Saturn" is absolutely stunning, proving Cave to still be amongst the world's greatest living performers and songwriters.
Tallest Man On Earth performs "Roxanne" at the Polar Music Prize Ceremony
Sting and Wayne Shorter both received the 2017 Polar Music Prize. The Swedish award ceremony naturally welcomed the nation's favorite folk singer, Tallest Man On Earth, who performed The Police's "Roxanne" with a full orchestra.
Phoenix performs "J-Boy" on Jimmy Kimmel Live
French electronic favorites Phoenix brought their poppy, infectious new single to Jimmy Kimmel's outdoor stage for a performance that, above all else, is good, clean fun. Assisted by a trippy stage setup and backdrop, these guys remain one of the best live bands in their genre.