8-UP | Eight Artists On The Way Up & When To Catch Them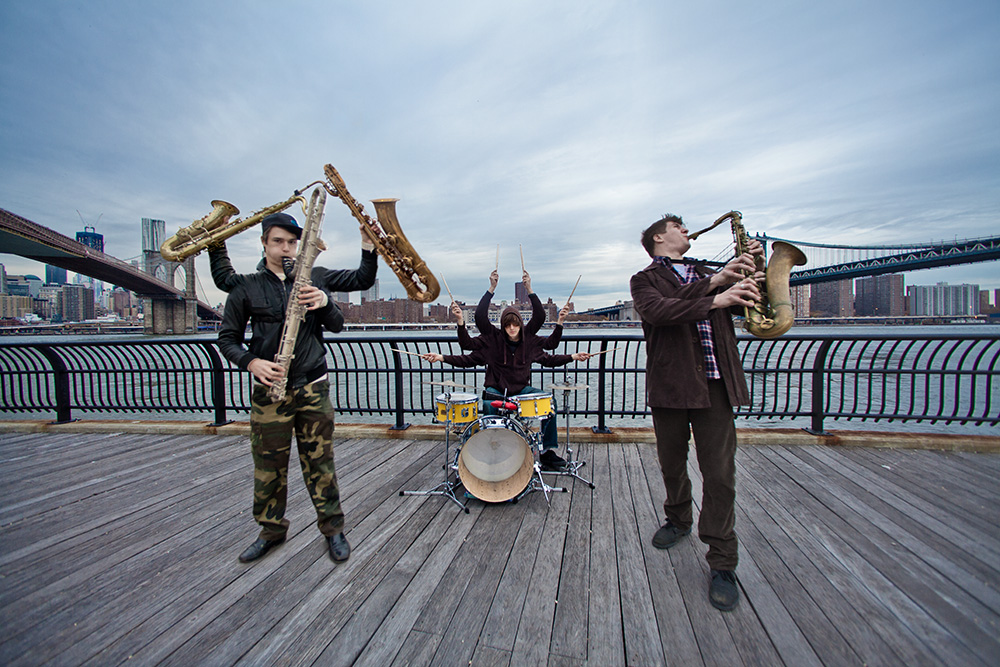 We'll always cover the old favorites, but it's also worth keeping a lookout for artists that may be on their first few swings through Chicago. This feature, 8-UP, showcases eight acts on the way up -- catch 'em before they're big.
Check them out in this Spotify Playlist and read a little more about when they'll be in town below.
Our lede in this edition is the fabulous Moon Hooch, who do amazing things with two saxaphones, drums and samples.  Not the type of thing I'd immediately expect to like, but its infectious, danceable and kind of rocks, too.  Catch them 10/14 at Martyrs'
The first thing you'll notice from Darlingside is the vocal harmonies.  It is a signifier of the depth of this group -- chugging along with lush, folky melodies (and no drummer) -- and they should be a highlight of the live show.  Find out 10/13 at Old Town School of Folk Music.  (This tune also has a Chicago reference... Win!)
And a Chicago group is up next. There are no upcoming tour dates for Spocket at this time, but seeing as they call the city home, be on the lookout.  Bad-ass instrumental funk and soul, with a horn section that digs down deep into the grooves.  A welcome addition to the scene.
Let's keep going with the hometown connections.  Angel Olsen has called the city home, and there is definitely some urban attribute in her stripped down rock.  MY WOMAN was out this month and contains more of the raw, powerful messages as "Shut Up Kiss Me", the lead single.  Thalia Hall on September 27 & 28.  Be sure to check out the South American rock of opener Rodrigo Amarante as well.
Earphunk's name may seem like it was assembled from a funk band name generator, but its grooves are of the real New Orleans variety with a big of a heavier rock punch.  That's the formula on "Omega".  Catch 'em 10/15 at Martyrs'.
So much to get excited for about Dos Santos Anti-beat Orquestra. Check out our latest Beyondify feature for some new music from these guys, but feel free to get down to "El Pescador" from their 2015 self titled debut for more of the same.  And if you've got dancing shoes, head to The Hideout on 10/1.
I'm rooting for Alanna Royale because the Nashville band seems to value substance over style.  Huge vocals are matched by a soulful and edgy backing band in the style of Alabama Shakes or St. Paul & The Broken Bones.  Schuba's should be experiencing the full funk & soul bomb on November 18th.
Finally, is "Run Home" from And So I Watch You from Afar.  It's heavy, but also instrumentally ambitious.  Umphrey's McGee or Russian Circles may get a kick out of this Belfast band that takes its music -- but not themselves -- seriously.  They'll be at Bottom Lounge on 10/5.