A Proposed Lagunitas Music Venue Could Be Exactly What You're Looking For
When Lagunitas Brewery expanded production from its California homebase into Chicago, the city got more great beers and a fun, art-filled Taproom.
But one thing that the company made a priority in its Petaluma location, that didn't quite make it to the Midwest:  music
And not just music... great music.  
Now that may change.  A spokesperson for the brewery indicates that a plan is in place to hold 12 to 15 concerts a year in a small venue (think ~ 500 capacity) modelled after the LaguMiniAmpitherette in California.
That is, a funky, organic, initimate space, and (obviously) with plenty of great beveages.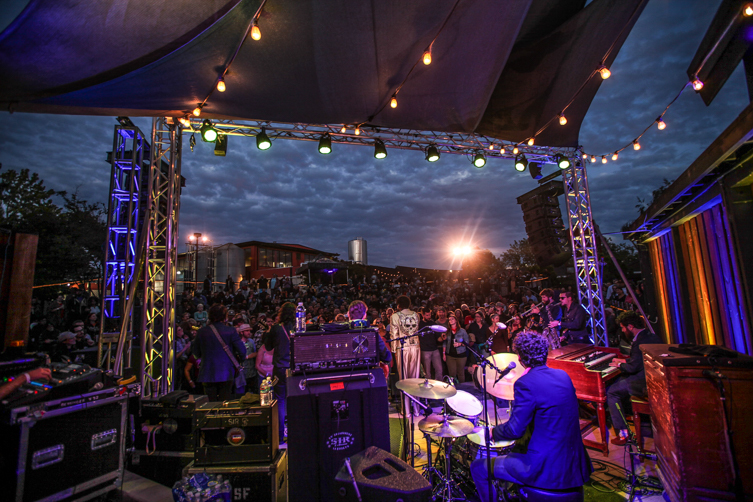 That venue hosted sets by Deer Tick, Parquet Courts, Charles Bradley, Unknown Mortal Orchestra and White Denim this season. Even more great bands have played since it's inception in 2012.
Here's a look at five years of the venue:
Here's The Wood Brothers with The Boston Boys at the venue:
I'd say we'll take it.
The hurdle at this point appears to be zoning.  The current facility in Pilsen, adjacent to Douglas Park, is in a manufacturing district, so the proposed music venue and rooftop bar would need to be permitted as industrial/commerical developement.  A hearing date has yet to be set, but the brewery is hopeful that the venue can come as soon as 2017.
Plans also include expanding current production and the taproom.
H/T Chicago Tribune