Album Review | The Right Now - "Starlight"
By: Alex Wood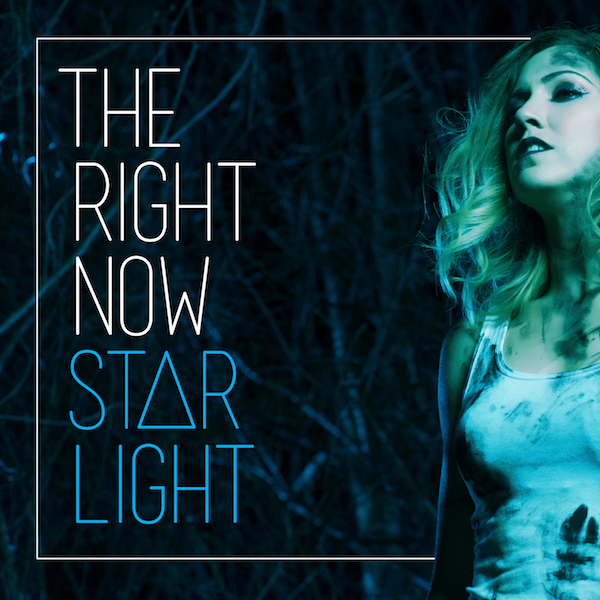 Five years since their last record, Chicago soul revivalists The Right Now return with a new album and a new sound.
Starlight, the band's third full-length release, doesn't simply build off of the nostalgic soul sound of their past work, but transcends the blueprint entirely, melding genres to create something truly their own.
2012's Gets Over You stuck to a straightforward Stax and Detroit R&B sound, with thin, gritty production and songs augmented by simple horn riffs and organs. A formula emulated by countless bands in today's scene, the record was good, but one would be hard-pressed to call it great.
Then comes Starlight.
Gone is the formulaic approach. Gone is the simplicity. Introduce maturity, accessibility and an acute attention to detail.
From the first 20 seconds of album opener "Love You Better," listeners are introduced to what feels like an entirely new band.
A glossy production allows for a dense tapestry of layers to come through clearly, a confident rhythm section leading vocalist Stefanie Berecz's hook-laden lead over subtle organ chords, horn hits, background vocals and auxiliary percussion. It's deceptively simple, but written and produced in a way that hits hard.
Insanely infectious and incredibly well crafted, it straddles the line between soul and pop in a way that seems made for the radio.
This accessibility remains, and quickly establishes itself as the band's newfound strength.
"Postcard" introduces layered vocals, handclaps and 80s synthesizers with a chorus that has you singing along by the song's climactic end. "Up All Night" leans on the bright horn section while introducing a danceable disco flare, the influence of the late-70s to remain for the duration of the album.
Thanks to the combination of the slick horn section and endless vocal hooks, pop has rarely sounded so cool.
"If It Was You" sounds like a long lost gem from the late 70s, glamorous but powerful, practically ready for a roller disco in spinning lights. "Too Late" sticks closer to their soul roots, Berecz's vocals delivered with a confidence akin to Sharon Jones.
Though the songs move through a multitude of musical influences, the energy remains a constant, a sense of urgency coming from the drummer and bassist, but each member knowing when to step up or sit out.
On the final song, "Hooked," the band works together to create a funky wall of sound that finished with a bang, proving how essential each individual member is to the success of their sound.
Like the soul bands of the 70s that grew to embrace the disco movement, The Right Now simply couldn't stick to the same formula forever. By embracing studio technology and a pop-forward sound, the band was capable of leaning on personal strengths to create a collaborative whole greater than the work of their past.
A band that undoubtedly deserves your attention, The Right Now took a large step in the right direction with Starlight, their accessible creativity leaving something for everyone over the course of the record's 10 songs.
Listen to "Up All Night" below, or buy a physical copy here.