Album Reviews | April 2016 Releases
Andrew Bird- Are You Serious [4/1]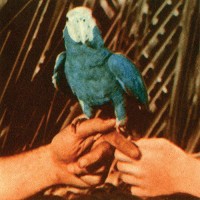 After a series of folk releases and experimental instrumentals, Are You Serious finds Andrew Bird going back to his older sound, but with a flare of accessibility that never existed prior. With a heavy emphasis on a percussion section of drums and bass within the production, the album strikes as surprisingly poppy, Bird's violin and vocal rhythms still the primary focus. Though acoustic folk sections still exists, the songs lack the old-time feel of his Hands Of Glory era, a refreshing change for longtime fans. The lyrics are far more serious and straightforward than ever before, focusing on personal relationships for much of the release. It's a gorgeous record, and Bird's best in years.
Upcoming Tour Dates: 9/7 @ Jay Pritzker Pavilion
Town Mountain- Southern Crescent [4/1]
Asheville, North Carolina has one of the best bluegrass scenes in the country, and few bands have displayed the originality and progressive talent coming from the area better than Town Mountain. On Southern Crescent, the band proves their ability to respect the tradition of the bluegrass genre while creating an album completely their own. Recorded live in the studio, the album's vibe sounds natural and loose, while the musicianship remains tight and precise. Banjo, mandolin and fiddle float through the songs, interlocking rhythmically and melodically, while the shared vocal duties reflect past greats like Del McCoury. This is bluegrass done right from a band that's still beneath the average listener's radar.
The Last Shadow Puppets- Everything You've Come To Expect [4/1]
English supergroup The Last Shadow Puppets, featuring members of Arctic Monkeys, Simian Mobile Disco, Owen Pallett, Mini Mansions and more, return with the follow-up to their excellent 2008 debut, The Age of the Understatement. The new record, Everything You've Come To Expect, follows with a very similar formula, combining baroque pop with modern alternative to create lush compositions with infectious melodies. Combining the experience of all its members, the album is certainly hard to argue against, though slightly unsurprising.
Weezer- Weezer (White Album) [4/1]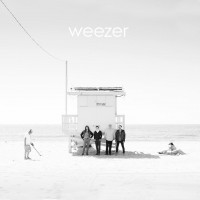 For their third self-titled release, Weezer return with the White Album and a supposedly return to form for the group. Meant to be a sunny album influenced by the band's time on the beaches in California, the record is overwhelmingly accessible. While some songs share similarities to Blue Album and Pinkerton, others have the silly pop sensibilities of their mostly unfortunate recent releases. This is, without a doubt, Weezer's best album in a decade. Of course it isn't Pinkerton, but it's still a fun listen with plenty of memorable moments reflecting those early days.
Upcoming Tour Dates: 7/10 @ Hollywood Casino Amphitheatre
Explosions In The Sky- The Wilderness [4/1]
There's a wide misunderstanding that post-rock heroes Explosions In The Sky have spent the last decade releasing extremely similar sounding records. Perhaps this is because of the pigeonholed genre's limits, or perhaps simply the fact that the songs are instrumental, but The Wilderness proves this theory completely incorrect. The new record features what might be the band's most epic sound yet, jumping between quiet ambience to massive, lush string sections, a constant focus on density and layers throughout. Instead of repetitive guitar riffs, the album uses subtle electronics to form its spacious backdrops before heavily affected instruments begin to form progressions in the forefront, booming drums often used at each track's crucial climax. It's a gorgeous piece of music, and arguably a creative peak for the band.
Upcoming Tour Dates: 9/10 @ Aragon Ballroom
Black Mountain- IV [4/1]
Black Mountain has nearly perfected a style of rock that combines modern psychedelic with heavy-hitting classics like Black Sabbath. Haunting female vocals crash atop layers of distorted guitars and synthesizers. The vocals are surprisingly catchy, and the riffs endless. Though dark as a whole, the record changes styles enough to not sound repetitive, changing from hard-rock to spacey synthesizers jams to a more modern indie feel from song to song. IV is the kind of record that reflects a deep knowledge of music history, giving it an epic feel that most rock fans will appreciate.
Upcoming Tour Dates: 5/12 @ Lincoln Hall
Marco Benevento- The Story Of Fred Short [4/1]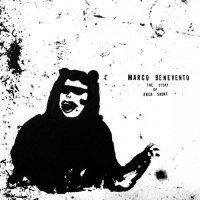 Keyboard virtuoso Marco Benevento has been evolving in recent years, a newfound focus on vocals eliminating some of the more experimental aspects of prior albums. Never has this been more apparent than on The Story Of Fred Short. The album's opening track, "In The Afternoon Tomorrow," is straightforward indie-pop, sounding more like Mac Demarco than any jazzy influences in his past. The keyboard parts are still present and remain the most interesting aspect of the album, strange effects and noises popping in and out of Benevento's catchy vocals. It's a change for longtime fans of the artist, but still an enjoyable listen and a snapshot of a changing artist.
Upcoming Tour Dates: 7/17 @ Taste Of Randolph
Mogwai- Atomic [4/1]
Scottish post-rockers Mogwai return with Atomic, a continuation of their most recent releases focusing on slow-building ambience with kraut-rock influence. The songs are dizzying, moving at a snail's pace toward epic climactic points, horns, pianos, guitars and electronics meeting atop a rhythmic backing. The sheer harmonic brilliance is level with many great orchestral pieces, the album often sounding like a post-modern classical concert. Though these tracks require patience on the listener's end, the constantly evolving pieces always reach a rewarding end.
Parquet Courts- Human Performance [4/8]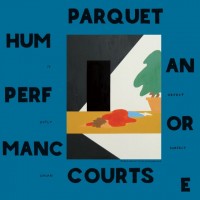 Though Parquet Courts released a record and an EP since 2014's Sunbathing Animal, Human Performance feels like its proper follow-up. I say this not only because of the similarly clean production, but also for the fully realized songwriting, of a quality that few bands have ever matched. The Lou Reed-style drawl of Andrew Savage's vocals are still there, along with the clean and melodic post-punk riffs, yet Human Performance has a subtle experimentation to it that makes it such a non-repetitive success. Throughout the record, congo drums, vibes, organs, layered background vocals and synthesizers add to the dense musical backdrop. The album even features acoustic tracks, a new move for the band. Despite all the changes, its still the clever, hard-rocking and, above all else, infectious music that fans expect from Parquet Courts, and a must-hear for music fans as a whole.
M83- Junk [4/8]
Despite mining sounds of the 80s at its cheesiest, M83's new album is a pop record so packed with hooks that it's impossible to hate. A detour entirely from their last record, 2011's Hurry Up, We're Dreaming, the new record is unabashedly pop, the songs often amounting to dance anthems, synthesizers the primary source of musical melody. Multiple members handle the infectious vocals while guitars enter and exit songs, all over an energetic drum and synth backing. Though many bands are embracing 80s pop as a stylistic option these days, M83 managed it with more success than most.
Upcoming Tour Dates: 7/28-31 @ Lollapalooza
The Lumineers- Cleopatra [4/8]
From the release of lead single "Ophelia," fans of the Lumineers likely knew whether they would enjoy the band's long-awaited sophomore release, Cleopatra. The band leaves the lo-fi simplicity of their self-titled debut behind, favoring an over-produced sound that leans heavily on piano and simple, hand-clap-ready drumbeats. Having blown up to the extent of headlining large festivals and selling out the Chicago Theatre, this change was likely necessary for the band. But for fans that fell in love with the first record's simplicity, the change will be hard to accept. Cleopatra sounds like a new band, and may very well lose the support of the group's earliest fans.
Upcoming Tour Dates: 6/18 @ Hollywood Casino Amphitheatre & 6/19 @ Chicago Theatre
Future Of The Left- The Peace & Truth Of Future Of The Left [4/8]
Punk trio Future Of The Left has a die-hard fan base that sticks with them through thick and thin. The group crowd-funded their newest record, The Peace & Truth Of Future Of The Left, but gave their longtime supporters a return to their roots, one of the rawest and hardest rocking releases of their decade-long career. Every track has an aggressive energy, the vocals overtly political and endlessly clever. With one less guitarist on this release, the bass lines come through more than ever, walking the line between funk and punk in a way that few have mastered since the Minutemen. Another brilliant release from the band, The Peace & Truth proves that Future Of The Left are truly unstoppable.
Woods- City Sun Eater In The River Of Light [4/8]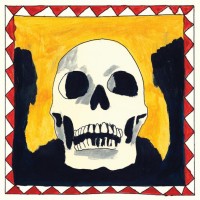 Woods have become amongst the most interesting psychedelic bands in modern times to still be teetering on the underground. Jeremy Earl's vocals are beyond unique, the high pitch and layered harmonies giving the songs their alien feel. Yet the band's greatest strength has become the instrumental jams, with creative guitar rhythms and melodies performed in a manner completely their own. City Sun Eater is the band's most produced effort to date, featuring a dense backing of horns, keyboards, guitars and rhythm sections, the instrumental variety allowing the strength of the compositions to truly shine. Though featuring less lengthy jams than 2014's With Light & With Love, the new record finds the band more comfortable than ever and continuing to move forward with their delightful originality.
Upcoming Tour Dates: 7/19 @ Pitchfork Music Festival
Ben Harper & The Innocent Criminals- Call It What It Is [4/8]
Call It What It Is feels like Ben Harper's most eclectic set of tracks yet. From the too-poppy opening track to the slow folk of its follow-up, the record covers every base Harper has covered over his career. Unfortunately, the songwriting often doesn't stand up to past releases, Harper continuing to explore politics in the exact way he has for the last decade. Instrumentally, the songs are best at their rawest and most bluesy, yet the Innocent Criminals tend to overdo the simple compositions with strings, bongos and layers of unnecessary guitars. Frankly, many Ben Harper fans will find things to like on Call It What It Is, but I doubt that any would call this his best work.
PJ Harvey- The Hope Six Demolition Project [4/15]
Harvey's first release since 2011's phenomenal Let England Shake, the songs of The Hope Six Demolition Project had big shoes to fill. The title-track, referencing a gentrifying US program that demolishes run down, low-income housing to make way for better (but more expensive) housing, is a passionate but very direct political statement. The entire album seems to be the same way, in the listener's face regarding modern political problems, but seems to lack the creative energy needed to truly bring the anthems to life. Regardless, Harvey's musical backing is always interesting, containing chanted vocals, horns and rhythm tracks that sound almost tribal. In the end, it's an interesting listen, but will never stand up to Let England Shake.
Kevin Morby- Singing Saw [4/15]
Former Woods member Kevin Morby has created an artistically successful solo career for himself in recent years. Singing Saw continues to hone his sound, which draws heavily from early 70s folk singers like Leonard Cohen. His vocals a distinct drawl, Morby's songwriting matches the bleak tone to perfection. The album, not surprisingly, does contain harmonies from a singing saw, adding an extra texture that works perfectly with the music. Singing Saw is beautiful folk music, and more proof of the brilliance in Morby's simplicity.
Sturgill Simpson- A Sailor's Guide To Earth [4/15]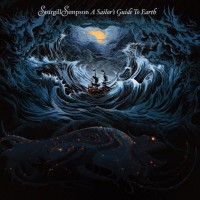 Sturgill Simpson may single-handedly be saving the country music scene. While his earliest records were simply excellent examples of outlaw country, his more recent have become something so much larger. A Sailor's Guide To Earth is his most ambitious yet. A concept album drawing influence from his time in the Navy, the record is meant to be a letter home to his wife and newborn son, its nautical theme a refreshing addition to the record's country backbone. Simpson's songwriting and music is a little more upbeat than 2014's breakthrough Metamodern Sounds In Country Music, and the arrangements a little more complex. Horns, background vocals and strings sit atop the already impressive country backing, truly blending genres to create a sound entirely his own. A Sailor's Guide To Earth isn't a record you can take in at once, but requires repeated listens and an open mind to even begin to unravel the genius that Simpson presents. A likely contender for the best record in 2016, A Sailor's Guide simply can't be ignored.
Upcoming Tour Dates: 6/3 @ Riviera
Sam Beam & Jesca Hoop- Love Letter For Fire [4/15]
Iron & Wine's Sam Beam collaborated with singer-songwriter Jesca Hoop for a collection of slow but moving folk songs, playing on the style of both artists' back catalogs to create a breezy, touching set of songs that sound unforced. Both artists have distinct voices that work well together. The harmonies sound natural and the songwriting is strong, thick imagery making every track seem visual. Though Love Letter For Fire isn't anything new or shocking, its pleasant nature is a strength on its own.
Upcoming Tour Dates: 6/11 @ Thalia Hall
Guided By Voices- Please Be Honest [4/22]
The prolific Robert Pollard returns to the Guided By Voices moniker for Please Be Honest, the band's 23rd release. But for this one, Pollard wrote and performed all of the songs himself. While this gives the album the lo-fi, self-recorded quality that initially gained the band their dedicated fan-base, the songwriting is less impressive or inventive than those classic releases, making Please Be Honest feel more like a Pollard solo record than one that deserves the GBV name. The tracks are simple, musically, with chugging, gritty guitar lines and overly simplistic rhythm sections, the primary focus on the songs' overall vibes and Pollard's vocals and lyrics. Pollard's fans will obviously need this release, but it's not a place for those new to the artist to begin.
King Gizzard and the Lizard Wizard- Nonagon Infinity [4/29]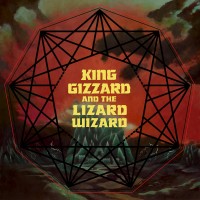 The endlessly prolific Australian psych outfit King Gizzard return with Nonagon Infinity, amongst their most consistent and impressive releases yet. The upbeat, guitar-based psychedelic tone is harder hitting and driving than their past releases, a throwback to early 70s bands like Hawkwind. The songs transition into one another, making the entire record one giant, trippy jam. While occasionally falling victim to excessive arrangements, many of the songs here are legitimately catchy, with melodic hooks reminiscent to White Denim or Temples. It's an impressive release, and potentially amongst the best psychedelic albums of 2016.
Upcoming Tour Dates: 5/8 @ Lincoln Hall