Album Reviews | August 2015 Releases
By: Alex Wood
Chance The Rapper & Lil B- Free (Based Freestyles Mixtape) [8/5]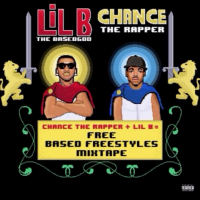 Supposedly recorded on acid when the two rappers first met, Free (Based Freestyles) finds both artists informally rapping and ranting over long beats. Despite the freestyle format, the product is well conceived and surprisingly ambitious, proving both writers to be amongst the more creative and spontaneous in the scene today. The beats have a modern electronic sound, always upbeat and never interfering with the verses being passed back and forth. Though difficult to label a "masterpiece" as Chance did, the mixtape is a great listen and should rightfully be embraced by hip-hop fans across the board.
Mac Demarco- Another One [8/7]
Labeled a "mini-album," Another One doesn't sound as fully developed as Salad Days, yet unmistakably shares the relaxed feeling fans expect of Demarco. The songwriting is emotional and sensitive and of an undeniably high quality, yet the music itself sounds a little thinner and simpler, relying heavily on a keyboard and less on Demarco's signature guitar sound. Though not a proper full-length, Another One is another great addition to the prolific songwriter's portfolio, and will hold fans over until the next record comes.
Dr. Dre- Compton [8/7]
Compton is the first proper album from Dr. Dre since 1999's epic 2001, and in a lot of ways the rapper and producer follows the same format that made the latter such an instant classic. Compton, inspired by the filming of the NWA biopic Straight Outta Compton, focuses again on his rough upbringing and gang affiliation, but this time with a more modern musical focus. Despite the help of dozens of guests, Dre sounds like he's no longer ahead of the game, instead making beats that sound like the popular rap albums of today. Nevertheless, it's of the high quality that one expects from the perfectionist producer, and surpasses most radio rap records of today. Supposedly Dr. Dre's final studio album, the album's a must-hear for rap fans.
Pavement- The Secret History, Vol. 1 [8/11]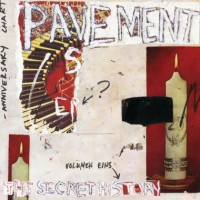 Indie legends Pavement notoriously recorded far more songs than were released within their limited studio discography. Finally, the band is releasing their back catalog through a series of compilations. The first volume covers the era in which Pavement recorded their highly influential debut Slanted & Enchanted in 1992. Like Slanted, the studio songs are jagged indie pop songs with clever lyrics and a punk edge. The second half of the release features high quality live recordings from the era, showing the band in a surprisingly developed state during their early stages. An artifact of a band finding a sound that would influence the rock scene for the next 20 years, The Secret History, Vol 1. is an excellent listen for Pavement fans and rock fans alike.
The Good Life- Everybody's Coming Down [8/14]
The Good Life, the Saddle Creek released side-project of Cursive singer Tim Kasher, changed their sound dramatically for Everybody's Coming Down, leaving simple acoustic songs behind in favor of a constantly shifting, kaleidoscopic pop-rock record. The songs shift from upbeat rockers to ballads to dense orchestral tunes to short, sharp instrumentals, each song heading a different direction than the last. The lyrics are witty and delivered with a snotty, nasal tone, far from what fans would expect of Cursive's frontman. The record is fun and upbeat, with a lot of big ideas packed into the 36-minute runtime.
Nathaniel Rateliff & The Night Sweats- Nathaniel Rateliff & The Night Sweats [8/21]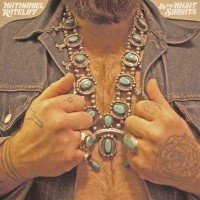 After a long period of scattershot solo releases, singer-songwriter Nathaniel Rateliff formed a large backing soul band, The Night Sweats, and finally found his sound. The group's self-titled Stax debut fits your expectations of the classic R&B label, with soulful vocals and a massive horn-led musical backing. A simple but driving rhythm sections leads the band to huge, passionate climaxes, Rateliff's vocals a demanding presence throughout. Few bands will release a debut as strong and confident as The Night Sweats this year, and I'd expect to hear a lot more about Rateliff in the months to come.
Kadavar- Berlin [8/21]
German hard-rock trio Kadavar have been releasing explosive recordings since 2010, taking cues from 70s rockers like Black Sabbath and Led Zeppelin to create a hard driving, blues-based rock sound that's undoubtedly nostalgic yet unparalleled in today's music scene. The guitar riffs are skuzzy and massive, the songs packed with energy and the vocals almost always at a shout. With Berlin, the band sounds as talented as ever, the songs larger than life and practically requiring a loud volume. Classic rock fans need to look no further than Kadavar for their hard-rock fix.
Panda Bear- Crosswords EP [8/21]
Though a physical release is months away, Animal Collective's Panda Bear surprised the world with the unannounced Crosswords EP this month. The five-song collection features the same sound as the recently released Panda Bear Meets The Grim Reaper, with dense, bubbly electronics giving each track a trippy, psychedelic edge. The EP features a reworking of two previously released songs, "Crosswords" and "The Preakness," as well as three must-own new tracks for fans. Produced by frequent collaborator and Spacemen 3 member Sonic Boom, this stands up to any of Panda Bear's recent work and remains far from a throwaway despite its short length.
Destroyer- Poison Season [8/28]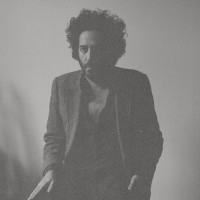 Destroyer's newest full-length is a classy affair, packed with delicate songs that use empty space as a tool, the space eventually being filled with the singer's wordy, whispered verses or smooth horn sections. The songs build and release, as though breathing. The words are like those of a beat generation novel, endlessly descriptive and cryptic, putting detailed images into the listener's head. Poison Season continues a string of highly successful Destroyer albums on an artistic level, its collection of songs distinctly his own, unlike anything else being released today. It may well be one of the best album's out this year, and I'd be hard-pressed to find reasons music fans could possibly dislike it.
Holly Golightly- Slowtown Now! [8/28]
A longtime veteran of the garage-rock scene, Holly Golightly's Slowtown Now! continues to draw on vintage influences for her first set of solo songs in over a decade. Drawing blatant influence from country and garage rock, the album rollicks through each track in an accessible, timeless way. The songs are laid-back, with big, thumping bass lines and a simplicity in the guitar lines that can be found in early 60s records. Every song shares this formula, making the record slightly repetitive, yet the breezy character of each makes it an easy listen regardless.
Beach House- Depression Cherry [8/28]
Beach House practically own their brand of spacious, hipster indie-pop, with every album following a formula that draws as much on the modern scene as it does the 80s. Depression Cherry remains much in the vein of 2012's Bloom, with layers of keyboards and heavily affected drums giving a swirly, dreamy nature to the songs, the singers' vocals ghostly and fragile, delivered like a whisper and drenched in reverb. The album largely moves at a snail's pace, the spaciousness of the compositions rarely allowing songs to truly pick up velocity, yet, taken as a whole, the album functions on the textures and moods of each song, offering enough variance to keep the record from ever falling flat. A modern take on art-rock, Depression Cherry won't disappoint fans of the band's past work.