Album Reviews | February 2016 Releases
By: Alex Wood
Dr. Dog- The Psychedelic Swamp [2/5]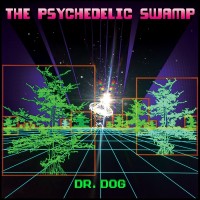 For their newest full-length, indie-rock staple Dr. Dog have reworked and rerecorded their unreleased debut album, initially written 15 years ago. As one may expect, the resulting album doesn't sound like the Dr. Dog fans have come to expect, which is unfortunate, given that the band seemed to be hitting a peak with their last few records. Instead, Psychedelic Swamp sounds like a young band, sprawling in every direction at once beneath the "psychedelic" genre's umbrella, resulting in a murky, messy release of tracks that miss more often than they hit. Though it's certainly an interesting addition to Dr. Dog's discography, this will never go down as their best work.
Upcoming Tour Dates: 3/12 at Riviera
Lucinda Williams- The Ghosts Of Highway 20 [2/5]
Lucinda Williams has continually set the bar for Americana songwriting and performances throughout her career. The Ghosts Of Highway 20 lives up to her reputation, with emotionally charged songwriting and her infamous voice, often sounding worn and ghostly here. The songs are especially spacious, even when up-beat, generally stripped down to an acoustic and electric guitar, a bassist and a drummer, which helps keep the focus on her vocals and incredible lyrics. However, Williams recruited Bill Frisell for guitar, which can be heard in the precision and inventiveness of the compositions, even despite their simplicity.
Upcoming Tour Dates: 4/1-3 at Old Town School Of Folk Music
Josephine Foster- No More Lamps In The Morning [2/5]
Colorado folk goddess returns with No More Lamps In The Morning, consisting largely of songs already recorded for past releases. Performed in a soft, finger-picked acoustic style, the album is especially tranquil and peaceful. Yet, despite its simplicity, it's a striking, gorgeous album, the music itself as mesmerizing as ever. Delicate and intricate and conscious of itself, it's music that you can focus intently on for an incredibly rewarding listen or play in the background as you read or drink your morning coffee for a lesser reward. It's a warm, beautiful listen, and should have folk fans everywhere rejoicing.
The Infamous Stringdusters- Ladies & Gentlemen [2/5]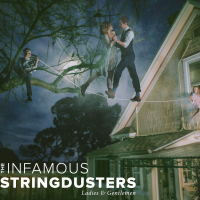 The Infamous Stringdusters invited a slew of female performers to join them on their newest full-length, Ladies & Gentlemen. The focus on female vocalists changes their sound dramatically, leaving behind the progressive, jam-heavy focus of Let It Go in favor of a more relaxed, traditional style of bluegrass. The musicianship is still outstanding, but the spotlight remains on the vocalists, including Sara Watkins, Abigail Washburn and Joan Osborne, amongst many others. Though it will likely leave older fans craving more extensive jams from the band, Ladies & Gentlemen is a pleasant collaborative exercise from a band that can hardly do any wrong, musically.
Upcoming Tour Dates: 3/11 at Park West
Elliott Smith- Heaven Adores You [2/5]
The official soundtrack to the documentary of the same name, Heaven Adores You collects rare and unreleased recordings and performances from Smith. Many of these songs focus on his younger years, recording acoustic instrumentals to tape with much less seriousness in the lyrics when they do exist. The songs from later in his career become the musical highlight, obviously, with a demo of "Waltz #1" recorded on a piano, an acoustic version of "Son Of Same," live recordings of "Say Yes" and "Miss Misery," and a new studio track titled "True Love." Though mostly of value for a historical purpose, the soundtrack will become a must-have for Smith's fans, with plenty of great tracks to keep even the casual listener satisfied.
Floating Action- Hold Your Fire [2/12]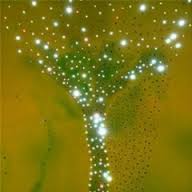 Floating Action has a great sense of melody and a knack for creating impressively spacious psychedelic jams with nothing more than their instruments. Hold Your Fire is a sprawling double LP packed with hooks and innovative instrumentation. Aside from the short instrumental interludes, the album hardly has a song without an infectious vocal melody, drawing easy comparisons to the Beatles. It's an outstanding record that will likely go unnoticed, so don't miss this!
Kanye West- The Life Of Pablo [2/14]
It's unbelievable to me how terrible this album is. Yet, thanks to endless hype from media and largely irrelevant news stories, everyone in the world knows about it. Though creative, it's a giant mess, focusing far too heavily on auto-tuned singing, yet without the conceptual unity of 808s and Heartbreaks. Though verses from Chance The Rapper, Kendrick Lamar, and a few other superstars help some tracks out, this simply isn't good Kanye. To each their own, I guess...
Mavis Staples- Livin' On A High Note [2/19]
Livin' On A High Note is Mavis Staples' best album in years, featuring a funkier, more upbeat sound than her past few records. With production from M. Ward and songwriting from Justin Vernon, Nick Cave, tUnE-yArDs, Benjamin Booker, The Head and the Heart and Ward himself, Staples obviously intended to make a splash, leaving the slower, meditative quality of her more recent albums behind. The album's classic R&B feel is reinforced by longtime collaborators that form her band, making it an easy, breezy record to enjoy.
Upcoming Tour Dates: 3/19-20 at Thalia Hall
Animal Collective- Painting With [2/19]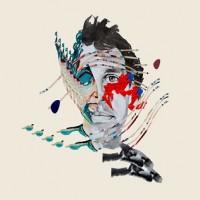 It may be impossible to describe a new Animal Collective album without acknowledging their changing sound on prior releases. With 2008's Merriweather Post Pavilion, the band switched to primarily electronic instrumentation, becoming indie superstars after its release. 2012's Centipede Hz failed as a follow-up, containing a jumbled mess of noise on each track and lacking the melodic sense of Merriweather. Painting With, the band's newest album, sets them back on the right track. As always, the songs are extremely weird by almost anyone's standards. Yet this becomes interesting, compelling practically every music listener to follow them, it seems. Fortunately, Painting With leaves more space in each composition than Centipede, the songs typically made up of bouncy beats, warbling, psychedelic noises beneath and a splattering of harmonized, intentionally trippy vocals atop it all. Though still a mess, Painting With sounds like a more deliberate and clean mess, its highlight being the vocalists' interplay, their words either swirling around one another in rounds or in fast-paced harmony. It's a pure Animal Collective release, and shows a revitalized energy that Centipede lacks.
Quilt- Plaza [2/26]
With Plaza, Quilt channel early psychedelic bands like The Velvet Underground & Nico, the influences immediately audible. Yet Plaza is never too nostalgic, and certainly still has a modern sound that fits comfortably into today's indie scene. Guitar effects fill in background space throughout the album, and the reverbed female vocals are clean and serene. Guitars float in and out of the songs, changing textures, riffs or effects on a dime. Plaza shows a quick maturity since the band's last record, released two years prior. The band sounds their best with spacious, slower compositions, but the up-tempo numbers help the album remain fresh, as a whole. Fans of psychedelic music will undoubtedly find much to like on Plaza.
Upcoming Tour Dates: 4/6 at Schubas
Mount Moriah- How To Dance [2/26]
North Carolina's Mount Moriah represents their home-state well, creating infectious country-rock despite their punk and metal backgrounds. On their third album, How To Dance, the band has finally truly settled into their sound. Gritty electric guitars are backed with dirty organs, with Heather McEntire's gorgeous, twangy vocals remaining the central component of the songs. The band shows a terrific understanding of roots music, allowing for drastically different songs that still sound cohesive beside one another. After releasing a record of this musical caliber, Mount Moriah deserves recognition and a growing fan base.
Upcoming Tour Dates: 3/18 at Schubas
Steve Mason- Meet The Humans [2/26]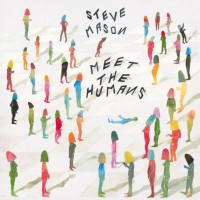 Once the bandleader of The Beta Band, Steve Mason has released a steady string of inventive, interesting recordings since the band's demise. With a heavy focus on production, the songs feature endless layers of instruments, harmonies and noise, the density itself sucking listeners into the songs. Mason's vocals are cool but precise. Any lack of range or actual singing skills is made up for in its multi-tracked production. The album features a dizzying amount of instruments, throughout. Meet The Humans sounds instantly like an electronic album due to its many layers and precise production, but upon further listening, one realizes the layers consist of guitars, pianos, congo drums and other live instruments. With this record, Steve Mason has created a musical world of his own, keeping his reputation for quality releases fully intact.