Album Reviews | June 2016 Releases
By: Alex Wood 
Paul Simon- Stranger To Stranger [6/3]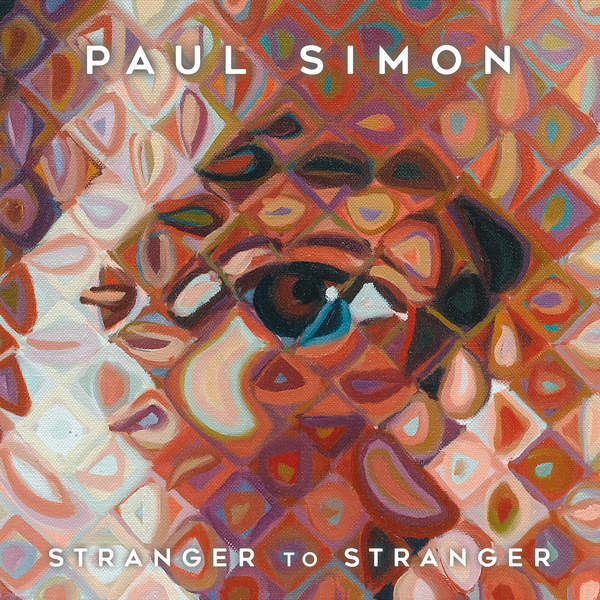 Paul Simon's 13th album may be the singer's last. If his claim to retirement is true, Simon is certainly going out with a bang. Though slightly more lighthearted than classics like Graceland, the songwriting on Stranger To Stranger is still of a quality so elevated that no modern songwriter could possibly match it. Musically, the album matches what fans expect from Simon, nearly spanning the range of his eclectic discography throughout, the songs switching from textured, 80s-esque backdrops to melodic pop songs to short, folk-based instrumentals, as though Simon is strutting his ability to embrace every musical tradition in the book. Inarguably amongst the greatest songwriters of all time, Paul Simon's still got it, and Stranger To Stranger stands as a welcome and fitting addition to his massive catalogue.
Whitney- Light Upon The Lake [6/3]
Whitney is a duo consisting of Smith Westerns' guitarist and Unknown Mortal Orchestra's past drummer. The band's debut uses the talent and experience from each member to create a striking, understated set of indie-folk songs that radiate warmth and beauty within this simplicity. Lush acoustic guitar flourishes meet layers of brass, all beneath the unique vocals, somewhat reminiscent of those from Woods. It's a gorgeous debut that finds success without trying too hard, and the music itself is enough reason to know about these guys.
The Strokes- Future Past Present [6/3]
In some ways, the newest set of songs from The Strokes matches the band's tumultuous status amongst members, the EP sounding confused, murky and somewhat disconnected. Unlike the clean sound of the band's last records, Future Past Present sounds intentionally gritty and unproduced. If the songs had the energy of older records like Is This It, the songs would be fantastic. Unfortunately, the compositions aren't strong and the lack of focus only makes the songs sound unfinished. There's enough here for fans to cling on to for the time being, but little that will hold up in the long run.
Steve Gunn- Eyes On The Lines [6/3]
Though often pegged as belonging in the folk-rock scene, Steve Gunn defies any distinct genre. The music sounds simple, with little frills or effects added as a small backing band keeps each composition moving. Yet the songs are deceptively complex, reliant on Gunn's hugely underrated guitar capabilities, each song a combination of intense picking-patterns, riffs and textures as Gunn's rolling, rollicking lyrical delivery continues endlessly onward. It's gorgeous music that sounds incredibly organic, never underwhelming yet never trying too hard. A veteran musician who has truly found his groove, Steve Gunn is not a name to ignore.
William Tyler- Modern Country [6/3]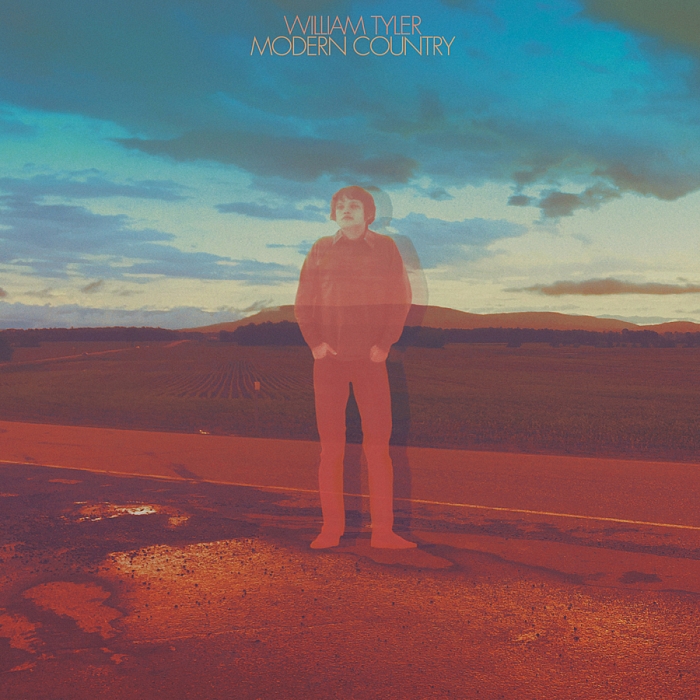 Guitar mastermind William Tyler returns with Modern Country, another set of spacey instrumentals, this time enlisting Wilco's Glenn Kotche and Megafaun's Phil Cook for help. Though the lengthy, wordless compositions may scare unfamiliar listeners off, the record is truly mesmerizing, evoking landscapes and stories through Tyler's flawless acoustic picking and classically influenced compositions. Modern Country is an album that takes time to seep in, yet can instantly place you in a meditative trance. As musically sound as it is innovative, William Tyler has truly done it again.
Melvins- Basses Loaded [6/3]
As the name implies, Melvins enlisted a number of bassists to assist with the recording of their new album. The inconsistency of the lineup parallels the inconsistency of the songs, with tunes ranging from the slow, six-minute opener to short, riff-heavy rockers to sludgy metal jams. As though taking a tour of Melvins' massive discography, the record stretches in all directions. When it works, it works extremely well, evoking the same heaviness that influenced alternative and grunge bands 25 years ago. However, other moments lack the momentum fans expect from the group, the songs stuck in the mud of a single idea. In the end, Melvins fans shouldn't miss Basses Loaded, but the record makes a bad starting point for new listeners.
Claypool Lennon Delirium- Monolith Of Phobos [6/3]
Let's be honest, readers: There has never been a Les Claypool related band that wasn't worth checking out. With the Claypool Lennon Delirium, the virtuoso bassist teams up with Sean Lennon to tackle a psychedelic and prog-rock sound. And, like any Claypool project, the result is satisfyingly weird. The kaleidoscopic album never stops shifting, refusing to remain on a single idea for more than a couple of minutes at a time. Though occasionally sounding like Primus, the album more often sounds like contemporary psychedelic bands like Tame Impala, who somewhat ironically sound like Sean's father. Swirling guitar noise and organs, crashing drums and Claypool's always-rhythmic bass combine to create a true auditory trip. Though occasionally a little slow, Monolith Of Phobos is a wonderful experiment between two quality musicians, and will please Claypool's wild fanbase and psychedelic fans alike.
Upcoming Tour Dates: 9/2-4: North Coast Music Festival
Garbage- Strange Little Birds [6/10]
90's alternative mainstay Garbage returns with Strange Little Birds, the band's sixth album in 20 years. Their newest is marked by a definitive darkness, the songs often downright creepy. The tracks switch between fairly catchy alternative rock numbers and ambient, downbeat sections comparable to Radiohead thanks to a heavy focus on electronic textures. The lyrics match the instrumental gloominess, introspective in nature and thick with imagery. It's an impressive release for a band whose peak is often considered to have occurred two decades ago, and surprisingly ambitious in every way possible.
Band Of Horses- Why Are You OK [6/10]
Few bands have evolved less over the past decade than Band Of Horses. Despite constant lineup changes and the quickly shifting music scene surrounding them, Band Of Horses has stuck to their brand of simplistic, clean indie rock, reliant on Ben Bridwell's songwriting and vocals. Why Are You OK sticks to the formula, offering listeners nothing new, but another set of mediocre, atmospheric indie songs. If you liked the band's past records, there will surely be something here for you. If not, don't bother.
Upcoming Tour Dates: 8/16 @ Aragon Ballroom
Diarrhea Planet- Turn To Gold [6/10]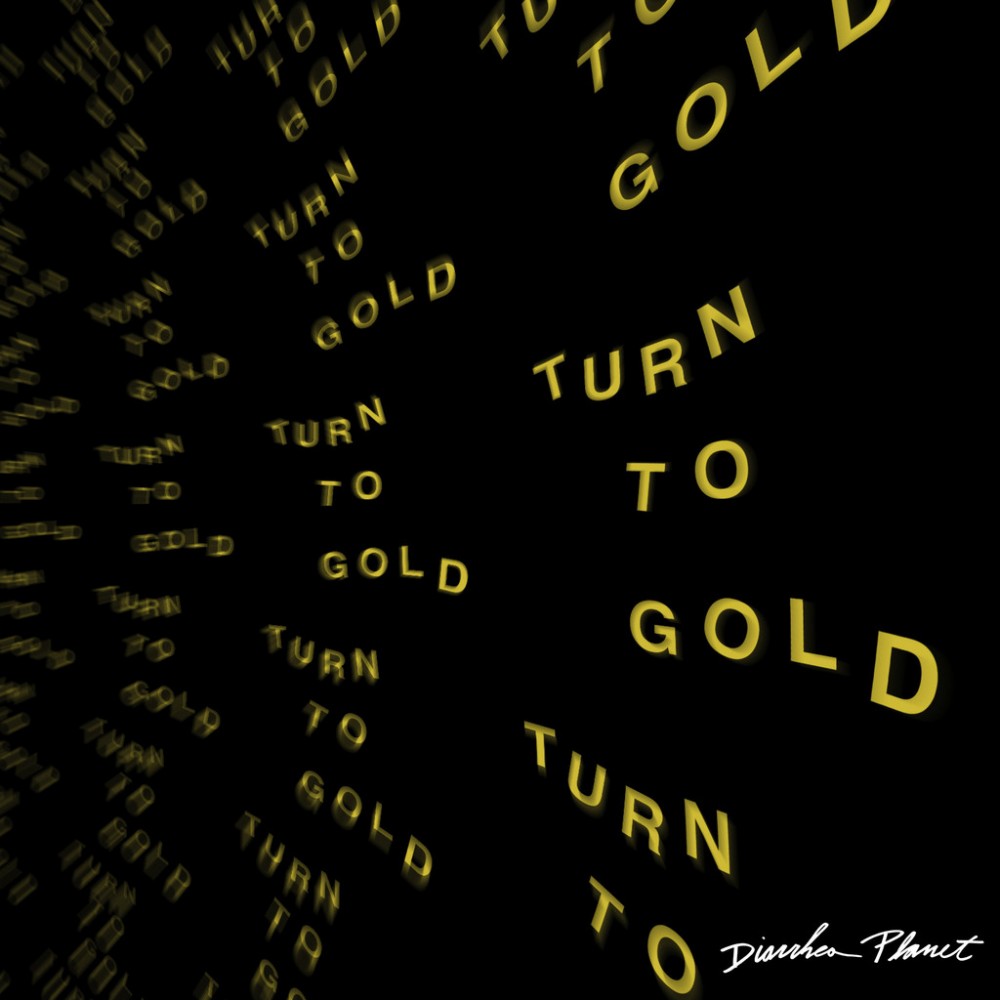 Initially a sloppy, four-guitar mess of punk energy, Diarrhea Planet has evolved into a band of epic proportions, evolving compositionally and technically into a band that is quickly becoming a classic by modern day standards. It's still loud and bombastic, but the riffs are better. They're almost worth referring to as 'tricks' as they mirror every great rock band of the past from Thin Lizzy to Boston to Nugent. It's guitar-based rock, exactly how it's meant to be, but all through the modern lyrics and vocal delivery of Emmett Miller. The songs build endlessly onward, blasting listeners with a constant tidal wave of distorted instrumental melodies. Guitar fans should already known to listen to each Diarrhea Planet release that comes about, but it's not too late for those unfamiliar.
Upcoming Tour Dates: 9/16 @ Riot Fest
Colvin & Earle- Colvin & Earle [6/10]
After recently touring together, Steve Earle and Shawn Colvin decided to record a collaborative album. The result, simply titled Colvin & Earle is a breezy listen consisting primarily of interesting covers from a number of genres. The two musicians harmonize with impossible ease, each possessing the same alt-country twang necessary to give a proper edge to the recordings. "Tell Moses" has recently popped up in Earle's setlists and sounds fantastic from the studio, a true stomper of a song, while covers like the Stones' "Ruby Tuesday" give new life to songs you've heard a hundred times before. Though not as powerful as either of the musicians' solo releases, this is a fun record that fans of either ought to appreciate.
Upcoming Tour Dates: 8/5 @ Thalia Hall
Jake Bugg- On My One [6/17]
English songwriter Jake Bugg found immediate success with his debut album in 2012, which featured a simplistic, catchy, Dylan-influenced folk sound, not far from other contemporary peers like Tallest Man On Earth. Yet as Bugg's career continued, the singer opted to move toward a more polished, alternative sound, with On My One finding the singer the furthest from his debut yet. Unfortunately, Bugg sounded best in the simpler folk setting. Now, layers of instrumentation create dramatic backdrops that fall flat, despite their intentions to be both infectious and epic. The best songs on the album are the acoustic folk songs, whereas the rest sound bland and often mediocre. Though moments exist that break the mold and find the songwriter embracing his best quality, it's disappointing to listen to the songwriter continue down such a shallow path of accessibility.
Mumford & Sons- Johannesburg [6/17]
Mumford & Sons have been an interesting band to watch since their formation, taking the world by storm with their accessible folk-rock before switching to an electric, pop-leaning sound in 2015. The band continues to explore new territories with Johannesburg, a five-song EP featuring a slew of African musicians, channeling the influence of their collaborators throughout. The catchy, harmonious vocals are still there, paired with the to-the-point lyrics and generally upbeat tempos, yet the African influences seep in percussively, adding a distinct and unique feel that their past albums never even hinted at. It's an interesting move for a gigantic name in rock, and even if it comes off as inauthentic, Johannesburg feels like a genuine attempt to capture a spirit that embodies the musicians with whom they attempted to collaborate and emulate. It's a worthwhile listen and an interesting project from a band that could simply phone it in if they wished.
The Avett Brothers- True Sadness [6/24]
Within seconds of Avett Brothers' newest single "Ain't No Man" it becomes clear that the band has completely separated themselves from the bluegrass sound of their earliest release. The track exclusively features a bass line, handclaps and vocals. Though it will never rock like A Carolina Jubilee, its breezy, catchy simplicity likely has a lot of similar bands jealous. In the end, it sticks in your head whether you approve of the change of style or not. Though the rest of the album defaults to the by-the-books folk-rock sound of their last two records, the quality of songwriting surpassing their recent work, with a plethora of memorable moments throughout. The Avett Brothers aren't the band many of us fell in love with a decade ago, yet True Sadness finds them embracing the change to the best of their ability.
Nice As Fuck- Nice As Fuck [6/24]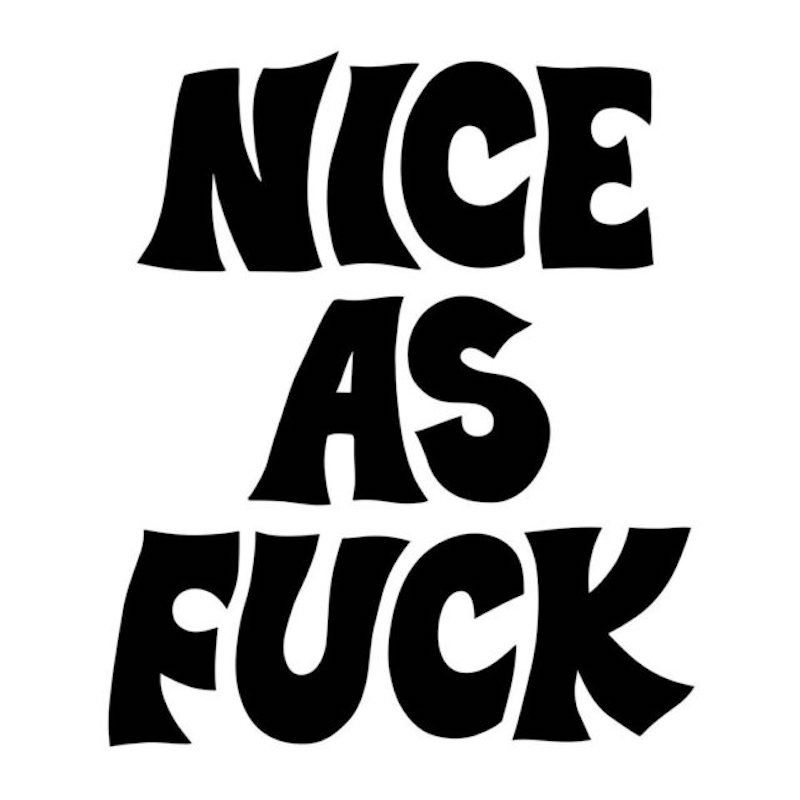 Jenny Lewis is an artist that refuses to slow down or stay put. After a set of indie records with Rilo Kiley, she forged her solo career out of gentle folk albums, soon leaving that sound behind with 2015's The Voyager. Now, Lewis has joined Au Revoir Simone's Erika Foster and the Like's Tennessee Thomas for an all-female post-punk record as Nice As Fuck. The album is consciously simple, from its minimal album cover to its stripped down electronic sound. Unlike her solo albums, Lewis clearly didn't obsess over the writing or recording of Nice As Fuck, opting instead to simply let it happen. Yet the songs are clever and catchy, packed with passion and energy. It's only 26 minutes long, but it sticks with you. Amongst the most interesting projects to pop up in 2016, Nice As Fuck demands your attention and deserves your respect.
Blood Orange- Freetown Sound [6/27]
Blood Orange specialized in a sexy, smooth, funk-oriented electronic sound. With Freetown Sound, songwriter Dev Hynes seems to have perfected this formula, creating a captivating collection of songs that are as powerful lyrically as they are musically. Overt political themes keep the album serious, rooted in the discourse of racial inequalities. It's a moving listen and plays like a collage of R&B styles creating one, unique, cohesive whole.
Upcoming Tour Dates: 7/ 16 @ Pitchfork Music Festival