Album Reviews | September 2016 Releases
By: Alex Wood
Angel Olsen- My Woman [9/2]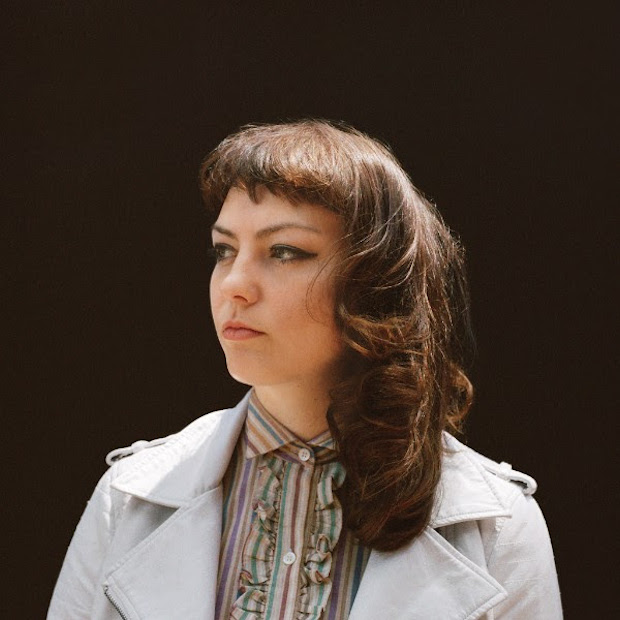 Angel Olsen began her musical career in Chicago, and the city still, rightfully, tends to claim her as its own. And there's good reason. Olsen's newest record, My Woman, is a mature yet exploratory catalog of songs. Covering a variety of sounds, from the delicate ambience of the opener to the straightforward indie-rock of the next to the skuzzy punk influence that follows. The record finds consistency in Olsen's emotive vocals and its clean, live-band sound. The lyrics match her gorgeous vocals, her delivery remaining melodic throughout. An impressive combination of songwriting and musicianship, My Woman is Olsen's best work yet.
Seth Walker- Gotta Get Back [9/2]
Seth Walker has become a staple in the roots music scene, his breezy blend of folk, rock and New Orleans jazz influences making for a style that's hard not to enjoy. With Gotta Get Back, Walker sounds as confident and purposeful as ever, clean production taking the simple, laid-back songs to the next level. It's fun, infectious music, never taking itself too seriously throughout, something that makes you want to smile and dance as the songwriter moves through each upbeat track.
Upcoming Tour Dates: 11/11 @ SPACE
Wilco- Schmilco [9/9]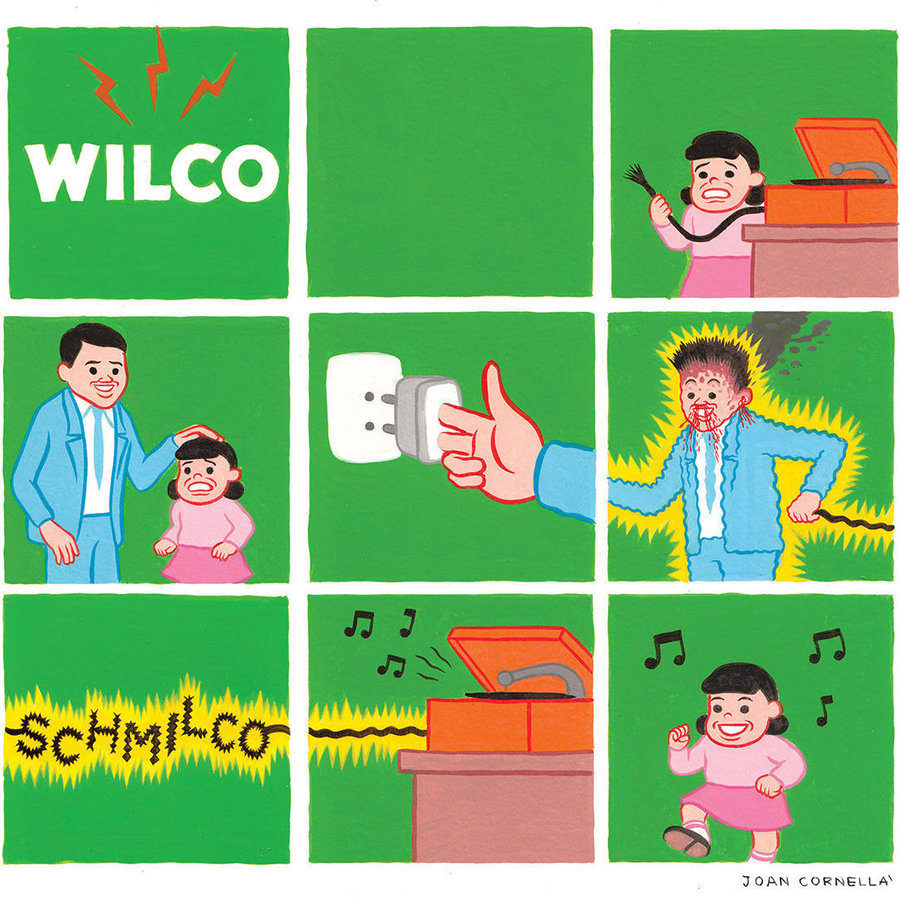 Following last year's Star Wars comes Schmilco, a record that stands opposite to the former like an unlikely companion. Unlike Star Wars' often sloppy and noisy electric rock, Schmilco is soft, simple and largely acoustic. Similar in many ways to the acoustic portions of their recent sets, the album still features the excellent musicianship fans expect from the band, but delivered in a more subdued and straightforward way than past albums. This puts most of the spotlight on Tweedy's lyrics and vocal delivery, which are fortunately amongst his best in years. Though comparatively simple, Schmilco's directness becomes a strength, highlighting that the band doesn't need all of the excess from records like Yankee Hotel Foxtrot to create an excellent record.
Local Natives- Sunlit Youth [9/9]
With Sunlit Youth, indie rockers Local Natives move further into the realm of electronic music, adding dance grooves and synthesizers to their catchy songwriting. Sure, many bands are doing this nowadays, but few do it with the maturity and overall success found on Sunlit Youth. The songs move slow ambient portions to thumping dance beats without a second's notice, morphing and growing to climactic heights. As Local Natives have continued to be a constant addition on the festival scene, their sound has adjusted to meet their growing audiences. Fortunately, it works, and fans of the band and new listeners alike will find much to love on their newest offering.
Jack White- Acoustic Recordings 1998-2016 [9/9]
The most recent project from Jack White is a compilation of his acoustic recordings since the White Stripes' formation. Spanning 26 songs in 90 minutes, White's fans likely own roughly half of these songs already, with career staples like "Hotel Yorba" or "Blunderbuss" seeming rather unnecessary. However, the album contains a few tracks collectors will embrace, including acoustic renditions of Raconteurs and solo songs, a previously unreleased (but disappointing) White Stripes cut, and a few songs with noticeable alternate mixings. These alone make the record worth owning, though it's up to you whether you skip through the others or listen all the way through.
Allah-Las- Calico Review [9/9]
Though Allah-Las play a nostalgic brand of surf rock, they always find ways to make their sound unique and refreshing. Calico Review is no exception. Though the songs are simple in the sense of never over-doing effects or becoming overly ambitious in writing, they have a tendency to add jarring layers of guitar melodies that separate their style from their influences. The record sounds stoned and organic, each song changing styles without changing the sound of each specific instrument. The simplicity is infectious, with plenty of hooks throughout. It's a hard band to dislike, and one that continues to find new avenues to take within the umbrella of a singular nostalgic influence.
Nick Cave & The Bad Seeds- Skeleton Tree [9/9]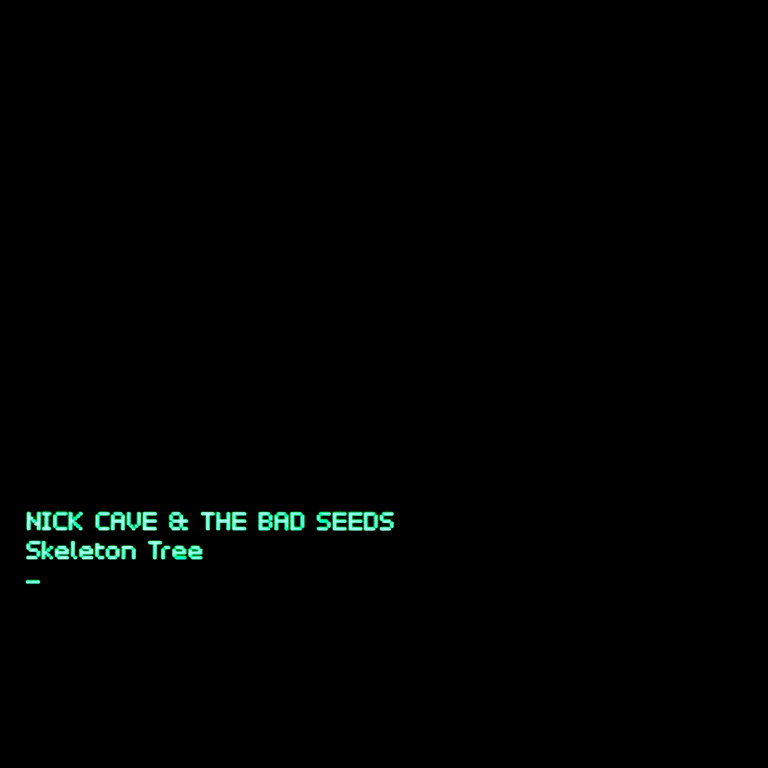 With Skeleton Tree, Nick Cave and his band deliver exactly what fans would expect, and that's totally OK. In fact, it's preferable. The songs are predictably dark and creepy, spacious yet packed with subtleties, made larger by its meticulous production. This comes as no surprise, given that the record was being recorded over the time period that Cave's 15-year-old son died in an accident. Layers of vocals, noises and additional keys fill in the backdrop beneath piano, drums and vocals. Cave's lyrics are as impressive as ever, a focus on dark imagery and illimitable syllable counts within his gruff, shaky delivery. The record will leaves fans beyond pleased while acting as a suitable entry point for new listeners. A record totally its own, Skeleton Tree is amongst the most interesting records you'll hear this month.
July Talk- Touch [9/9]
Somehow, the world hasn't caught on to Canada's July Talk. The band plays an energetic brand of alternative rock, altering between the sweet female vocals of Leah Fay and the gritty growl of Peter Dreimanis. The contrast is astounding, and the songs beneath simply rock. Using heavy, distorted guitars and crunchy drums, the tracks hit hard when they need to, channeling the blues-rock of artists like Jack White or Band Of Skulls. July Talk have truly hit a stride with this one, and remain one of the most unique and endearing groups in the alternative genre today.
Upcoming Tour Dates: 11/9 @ Subterranean
The Head And The Heart- Signs Of Light [9/9]
Indie-folk has become an easily pinned down genre in recent years, with bands like The Head And The Heart, Lumineers, Mumford & Sons and Lord Huron seeming to settle on a specific formula. Wordless vocal melodies sang in unison, quarter-note bass drum thumps and simply strummed layers of overproduced guitars create a sea of predictability. It's fun, it's catchy, it's nothing new. This isn't to say Signs Of Light, the band's third record, is bad. It's simply what you expect.
Upcoming Tour Dates: 10/14 @ Aragon Ballroom
St. Paul & The Broken Bones- Sea Of Noise [9/9]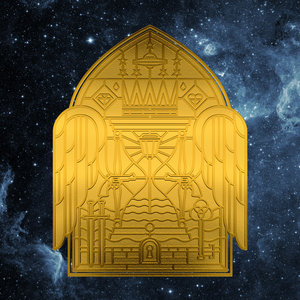 Alabama neo-soul outfit St. Paul & The Broken Bones' much-anticipated sophomore release goes beyond its high expectations. The follow-up to 2014's Half The City builds further on the band's strength to create one of the best soul records in years. Paul Janeway's vocals are incredible throughout, drawing easy comparisons to Otis Redding with ever-changing inflictions and dramatic emotion packed into every line. The music itself is dense and funky, with upbeat drums and bass leading each groove, horns and organ playing crucial roles in texture and build. There's an authenticity to their sound that is rarely matched in the modern music scene. Combined with the sheer musicianship present, this makes Sea Of Noise amongst the best records of 2016 so far.
Upcoming Tour Dates: 11/1 @ Chicago Theatre
Kishi Bashi- Sonderlust [9/16]
Though certain aspects of Kishi Bashi's music have remained constant, the violinist and songwriter has evolved with each album, perfecting a sound that is truly his own. The density of each track is simply incredible, with layers of looped vocals, harmonies, violins, guitars, synthesizers and samples entering and exiting the mix, all over a pop-oriented rhythm section. The songs are upbeat and infectious yet never predictable. The lyrics are packed with imagery and fit perfectly atop whatever wild music the artist has created beneath. The result is another record impossible to categorize, an adventurous sound that not only separates Kishi Bashi from the rest of today's songwriters, but places him a tier above the vast majority. If you aren't listening to Kishi Bashi yet, you're truly missing out. Sonderlust simply proves it's not too late.
Upcoming Tour Dates: 10/10 @ The Vic 
Dawes- We're All Gonna Die [9/16]
Dawes have earned a strong following over the years, known for their songwriting expertise and folk-oriented sound. We're All Gonna Die tweeks the formula slightly, abandoning the straightforward folk songwriting of last year's All Your Favorite Bands to experiment with a larger sound. Using drum machines for percussion and synthesizers throughout, the band is clearly trying to explore new territories before fans grow tired of folk songs. While this is justifiable, it doesn't click as well as one would hope, the album sounding disjointed and at times forced. Yet, the songs occasionally do work, providing interesting grooves and textures that their older records lacked entirely, with the songwriting amongst the band's best in years. Dawes fans will need to decide for themselves what they think of this change, but the band's reputation certainly isn't on the line. Taylor Goldsmith and his band are certainly heading in an interesting direction, and I'll be excited to see where they end up.
Robert Glasper Experiment- ArtScience [9/16]
Few artists are experimenting with jazz in the way that Robert Glasper Experiment are. Using samples and vocal effects over a spastic jazz backing, ArtScience blends modern music with a classic sound, turntables and samples layered atop a clean piano, with thick, hip-hop influenced drumbeats beneath. The songs quickly change, shifting between a modern soul sound to wild, saxophone led jazz. The record is all over the place, but packed with quality musicianship, making it a worthwhile listen in and of itself.
The Handsome Family- Unseen [9/16]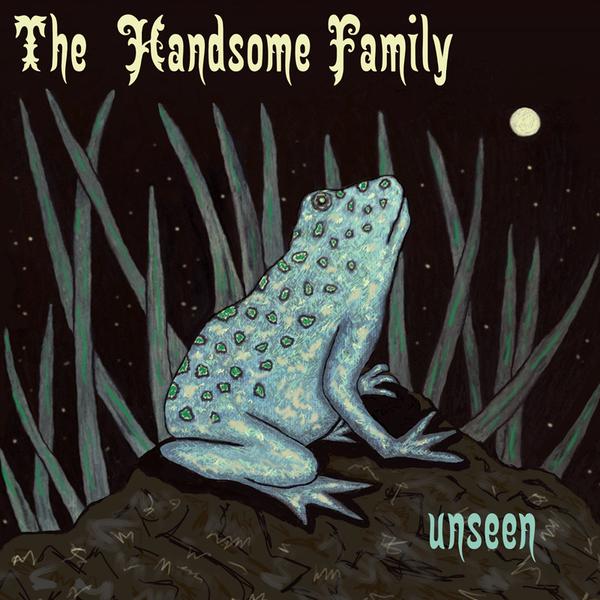 In truth, the Handsome Family haven't really changed their sound over the past two decades. And in truth, they don't need to. The band's classic country sound perfectly fits the dark but beautiful songwriting, the lyrics packed with more imagery than a typical novel contains. The focus is always on the words, which are always near perfect. Unseen remains within this formula, and is all the better for it. Another gorgeous release in a discography packed with similarly high-quality records, the Handsome Family has done it again.
Devendra Banhart- Ape In Pink Marble [9/23]
Initially considered a leader in the 'freak-folk' scene, Devendra Banhart's music has only gotten stranger in recent years. His newest, Ape In Pink Marble, morphs throughout, with songs ranging from a slow, finger-picked folk style to odd, electronic pop songs to jazz-inflicted indie tunes. Nearly every song features stacks of guitar riffs, as though to make the instrument the prime influence on the music's tone. It's a strange, organic sound, and, combined with Banhart's distinctive vocals, makes for a mesmerizing listen.
Greensky Bluegrass- Shouted, Written Down & Quoted [9/23]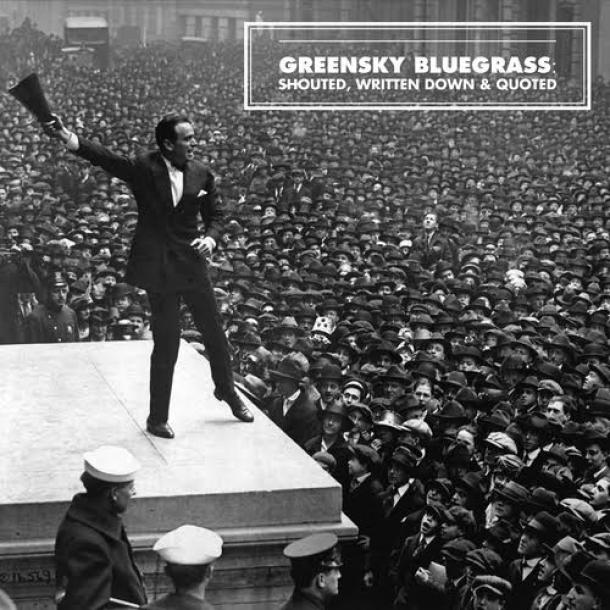 Greensky Bluegrass's studio albums seem to become continually sharper and more focused, musically, compositionally and in the lyrical songwriting itself. Shouted, Written Down & Quoted stands as proof. The songs wind through every avenue one could travel within the bluegrass genre, combining traditional sounds with ambitious song structures including the occasional psychedelic twist. The musicianship is, as always, superb, the band members performing in a tight but deliberate manner, allowing songs to grow naturally. The lyrics are packed with hooks, each chorus a singalong in its own right. Ballads and slower tracks sit between the faster barn-burners, giving the album a sense of diversity and direction. Whether you're already on board with Greensky or not, Shouted, Written Down & Quoted is absolutely worth a listen. 
Warpaint- Heads Up [9/23]
Female four-piece Warpaint recently released their third and most mature record yet, Heads Up. With a sound derived blatantly from bands like Cocteau Twins and Depeche Mode, the band goes beyond the confines of modern, electronic-tinged indie music by channeling an older era. The songs are packed with hooks, assisted by the clean production and layered vocals. A promising force in the modern scene, Warpaint has truly hit a stride with Heads Up.
David Bowie- Gouster [9/23]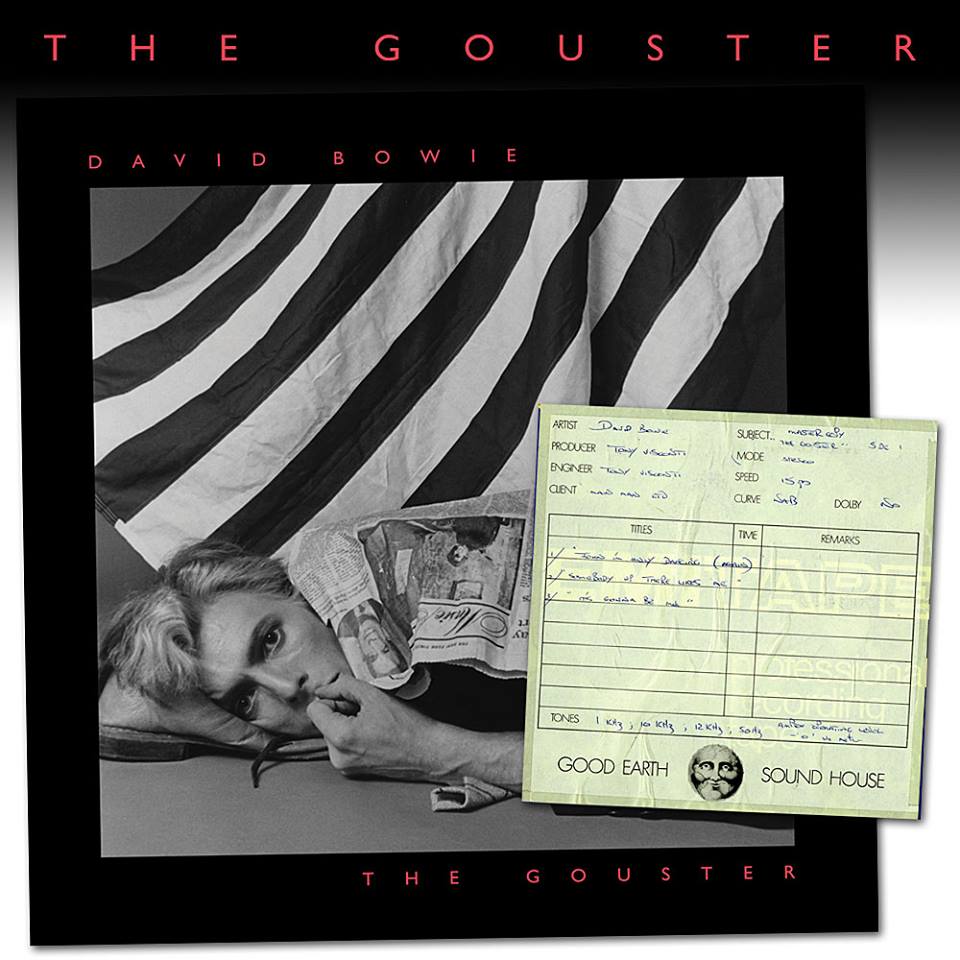 Like digging up buried treasure, David Bowie fans were treated to a beyond-pleasant surprise with the release of the Who Can I Be Now? boxset. Gouster is an unreleased studio record from the late legend, recorded between Ziggy Stardust And The Spiders From Mars and Young Americans. The music sounds more like the latter, flaunting a heavy soul influence and packed with horns and background singers. The songs are, astonishingly, of a comparable quality as well, the songwriter obviously exploring the outer limits of soul music. Production is clean and lyrics are of superb quality, emotional, deliberate and striking. Though the nine-song tracklist shares four songs with Young Americans, the entire thing is certainly worth a listen and give a rare glimpse into the mind of the often elusive songwriter. A historic release, Gouster is more than a fan could ever ask for. 
King Creosote- Astronaut Meets Appleman [9/23]
Songwriter Kenny Anderson, AKA King Creosote, records music that screams of his homeland, Scotland. Writing stark, atmospheric folk songs, the singer's inflictions and melodies are often a subtle homage to Celtic music, blending traditional tunes with a modern approach. On Astronaut Meets Appleman, a barrage of strings, bagpipes and harps cut through his simplistic writing, creating a beautiful whole. The songwriting is personal and emotional, matching the powerful music. This is songwriting as it should be, and a breath of fresh air in today's music scene.
Nicolas Jaar- Sirens [9/30]
Electronic composer Nicolas Jaar returns with his second true LP, Sirens. As expected, the record is a brilliant blend of ambient noise, electronic beats and his distant, effects-drenched vocals. His style is gorgeous and atmospheric, jumping between dense, upbeat pieces and slow, simple sections. Instruments shift constantly, with many pieces so drenched in trippy effects that you can hardly tell what they are. Songs build and release endlessly, creating a dizzying effect. This is potentially some of the most fully realized and mature electronic music ever created, and another home run for Jaar's seemingly endless creativity.
Upcoming Tour Dates: 11/9 @ Thalia Hall
Bon Iver- 22, A Million [9/30]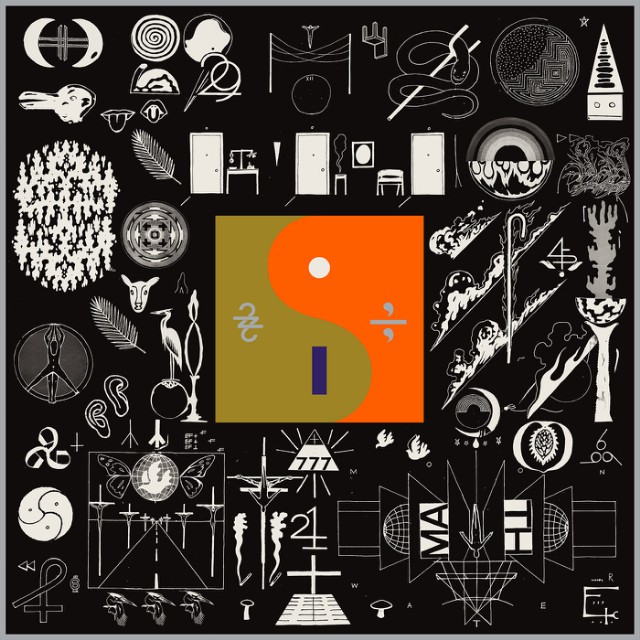 Justin Vernon's Bon Iver take their time with each studio recording, bringing a deliberate and conscious nature to each album. In truth, 22, A Million may be the band's most astonishing achievement yet, creating a gorgeous, spacious mood throughout thanks to meticulous details. Vernon's vocals remain the focus of most songs, layered in dense harmonies, his distinct voice breaking and bending with emotion. The music remains electronic, with altered vocals, samples, crunching beats, strings, horns, keyboards and synthesizers all entering and exiting the mix at a dizzying pace. Songs will jump from upbeat to ambient without notice, with new ideas around every corner. It's extremely experimental and extremely successful. 22, A Million may be amongst the most innovative and create recordings of 2016.
Pixies- Head Carrier [9/30]
Let's face it: Pixies aren't everything they used to be. With bassist and vocalist Kim Deal having left in 2013 following the band's second reunion, the influential alternative rockers kept chugging on. Their first reunion release, Indie Cindy, sounded like a terrible impression of themselves and bordered unlistenable. HOWEVER, Head Carrier begins to redeem the band's missteps, looking back to Doolittle era for inspiration. Mostly short and often silly, the songs capture the carefree nature of their earlier years, offering moments of hard rock, soft indie, intense punk and even surf throughout its extremely manageable 34-minute runtime. It's better than a lot of Frank Black's solo records, and is a refreshing sound after Indie Cindy.
The Growlers- City Club [9/30]
With City Club, The Growlers reach for a more accessible and produced sound. From the get-go, the songs have a distinct upbeat vibe, with drums pushed to the front of the mix and layered instruments reinforcing a catchy, funky groove. Though it makes for a more fun listen, this approach loses part of what made their nostalgic garage sound so endearing. Still, the record is packed with more grooves than most of their indie peers could conjure, and, in truth, the band needed to change their sound at some point. It's a fun listen, though not particularly challenging, and perhaps best seen as a sign of growth as the band works toward new ideas and sounds.
Drive-By Truckers- American Band [9/30]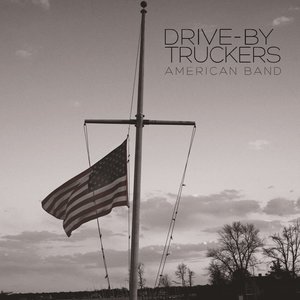 As the title implies, Drive-By Truckers' newest record is a blatant reflection on the current state of American politics. Throughout the album, the band references the Black Lives Matter movement, gun control, terrorism, and political officials. Though this directness may turn off some longtime fans, it's done surprisingly well, and delivered with the same gritty rock 'n roll vibe that most should embrace. In fact, the band feels more energized than their last few releases, perhaps thanks to the change in lyrical direction. Political albums seemed to have disappeared after the Bush administration's end, and now may be the start of a new era of artists reflecting on the current state of the nation. Regardless of your personal views, American Band is extremely well written, both lyrically and musically, and fans could hardly ask for more from the band on their 11th studio album. 
Nick Waterhouse- Never Twice [9/30]
Nick Waterhouse plays the kind of nostalgic music tied to a very specific era, mining the early rock 'n roll days in the 1950s to create infectious, melodic songs that never feel excessive. Never Twice sounds wholly organic, as though the songs effortlessly came out of the musician, as though they needed to. Guitar, organ and piano lead the tunes forward, with background vocalists and horns accompanying Waterhouse's hook-filled vocals. Waterhouse isn't trying to create anything new here, instead sticking to what he does best. Never Twice is infectious and fun, just like the era that inspires him, and another great release from the young artist.
Upcoming Tour Dates: 10/4 @ Bottom Lounge
Bob Weir- Blue Mountain [9/30]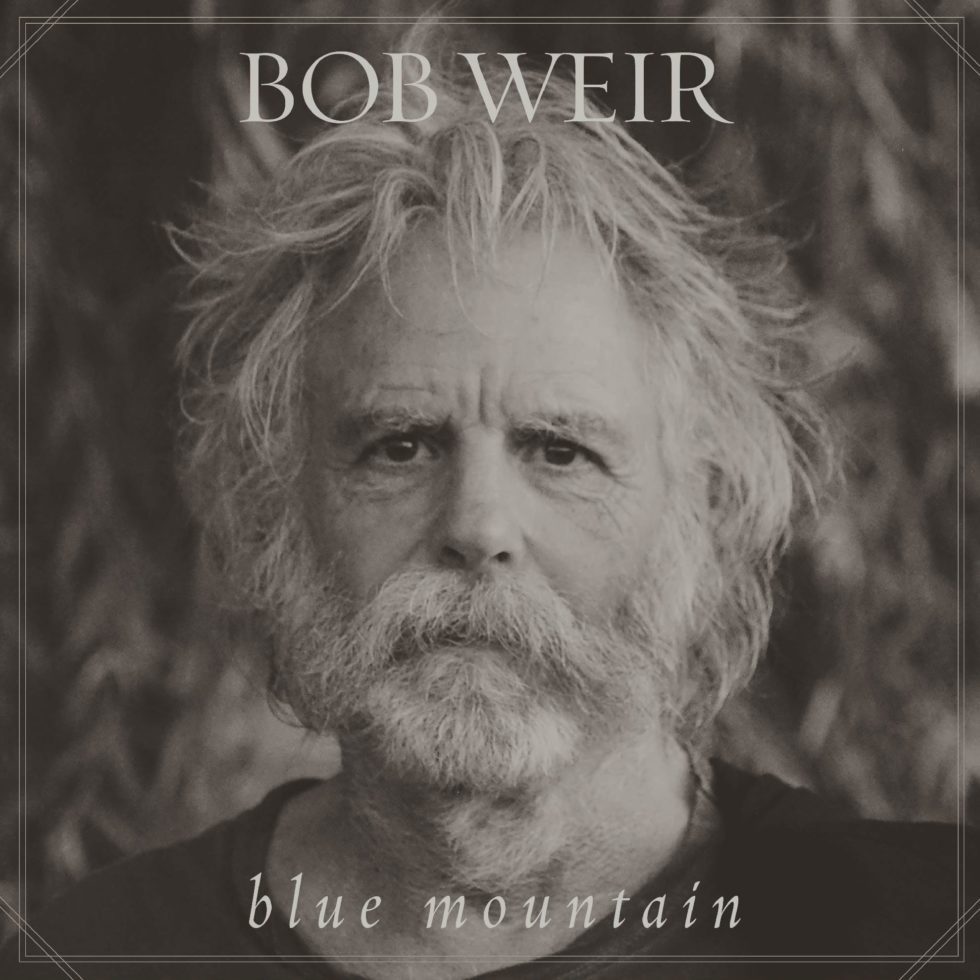 With the exception of 1972's Ace, Bob Weir's solo albums have been of questionable quality, to put it nicely. Fortunately, Weir is back with Blue Mountain, his best solo album since then and first in nearly four decades. With the help of members of The National, Blue Mountain is a beautiful example of calculated Americana, each song dense but balanced, featuring the same atmospheric complexity one expects from The National's studio expertise. Lyrically assisted by Josh Ritter, the songs focus on nature and the West, perfectly matching the folk style. Musically, pianos, slide guitars and layers of acoustic and electric guitars set the mood over a simplistic but effective rhythm section. Weir sounds at home here, as though even he knows this is one of his most effective releases to date. A quality offering for fans of the Dead and music fans in general, Blue Mountain is everything listeners could want and more.
Upcoming Tour Dates: 10/20 @ Chicago Theatre