Late Night Roundup | Foo Fighters, Dave Matthews Band, Dawes & More
Watch some of Tomorrow's Verse's favorite artists hit the late-night, promotional television circuit.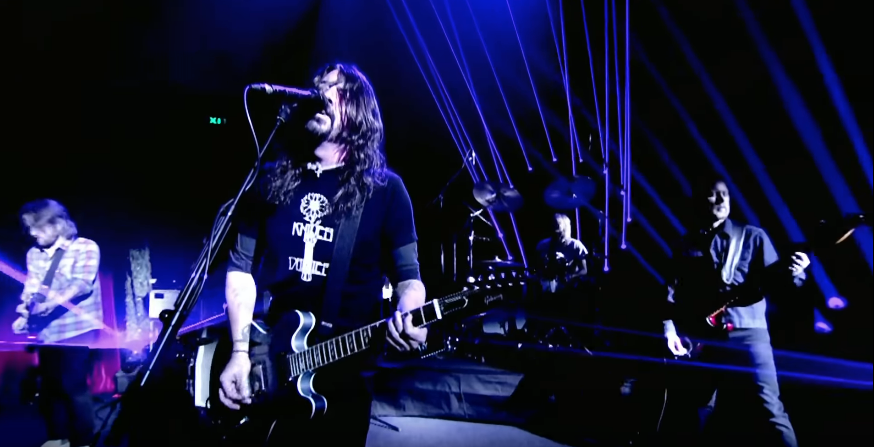 Foo Fighters on The Late Late Show with James Corden
Dave Grohl and the Foo Fighters performed on Corden's show last night, surprisingly busting out their 2005 hit "Best Of You." The song rocks as hard as you'd imagine, and Grohl also sat down for an interview where he shares a funny anecdote about attending a party with Paul McCartney and Taylor Swift and performing the song.
Dave Matthews Band on The Tonight Show Starring Jimmy Fallon
Having recently released their ninth studio album, Come Tomorrow, DMB stopped by Fallon's show to perform the lead single, "Samurai Cop." In addition to the performance, the band performed "She" alongside The Roots and Dave performed multiple trap songs as a skit. Watch all three below.
Dawes on CBS Saturday Sessions
As CBS continues to draw talented acts to their Saturday morning programming, the station managed to enlist Dawes for three songs. Watch the 70s folk-rock revivalists play "Crack The Case," "Living In The Future" and "Telescope," three of the standout tracks from Passwords.
Death Cab For Cutie on The Late Show with Stephen Colbert
Indie-rock pioneers Death Cab For Cutie recently announced a new album out in August and released its lead single, "Gold Rush." The band performed the shuffling, slightly funky track for Colbert this week.
The Record Company on Jimmy Kimmel Live!
Having recently released their sophomore album, All Of This Life, stomping roots-rock trio The Record Company performed two songs from it on Kimmel's show. Hard rocking and full of energy, these performances exemplify how this band quickly developed its following.
Kacey Musgraves on Late Night with Seth Myers
At this point, country songwriter Kacey Musgraves has hit about every late-night show to promote her third record, Golden Hour. Fortunately, each has been a drastically different performance, showcasing her versatility as an artists. On Seth Myers' show, she performs solely vocals, backed only by a grand piano.