An All New Jazz Underground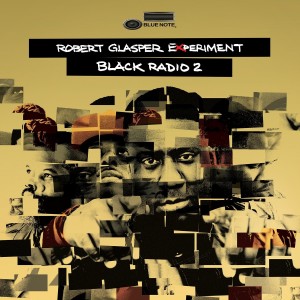 This installment of
Notes From The Jazz Underground
features the playlist based on the November 15th show.
This was an all new show… as in, nothing older than June of 2013.  Host Paul Abella explains, "It works because in the last few months, there has been an explosion of outstanding jazz discs hitting the shelves. I ran out of time before I could get to the latest stuff from Fareed Haque, Jake Hertzog, Trombone Shorty, Derrick Hodge, the Wide Hive Players and a few other gems too. I haven't seen such an awe inspiring wave of new music come out in such a short time since the late 90's."
Some notes on a few of the highlights:
Ben Allison's new disc is just like everything else he's done since Riding the Nuclear Tiger: brilliant. His new band rocks hard. Not as abstract as he's been in the past, a lot more direct, to the point and in your face.
Robert Glasper's Black Radio II is a significant step forward . It sounds like touring with this band really gelled the concept a little bit. The rappers feel more loose and the band sounds a bit looser too.
The Claudia Quintet has long been one of Paul's favorite bands. Their use of accordion where a horn or keyboard should be is big selling point. There's just not much out there that sounds like these guys (except bands that think the accordion thing is cool and try to sound like the Claudia Quintet). This new album is a little more subdued, but no less interesting.
The Herbie cut is live in the middle of the 70's and it sounds like Herbie was trying to channel the Mothership. One guy called Abella during the broadcast and freaked out on him.
Paul on the Mary Halvorson cut: "It makes me weak in the knees. I wish more folks would follow in her footsteps of melding jazz, tight-jeaned indie rock and avant-garde skronk the way she does. Brilliant. This is from her newest. As in, weeks old disc."
If you don't recognize Dave King's name - he's the drummer from the bad plus. And this band rocks harder than tBP does, and sounds like he's having more fun doing it.
As always, we use Spotify, but these lists are suitably eclectic that not every track is available on the service.  We replace or supplement as we see fit.  Notes From The Jazz Underground runs Friday nights on WDCB 90.9 FM.


Complete Playlist
| | | |
| --- | --- | --- |
| Track | Artist | Album |
| Swiss Cheese D | Ben Allison | The Stars Look Very Different Today |
| Power Pop | Matt Savage | A Bigger Celebration |
| Minor Silverstein | Chris Morrissey | North Hero |
| Yo 11 | Ian Torres Big Band | January |
| Yanira Dub | The Scientist Meets Ted Sirota's Heavyweight Dub | The Scientist Meets Ted Sirota's Heavyweight Dub |
| I Stand Alone | Robert Glasper Experiment | Black Radio 2 |
| Paseo | Harold Lopez-Nussa | New Day |
| Free | Gregory Porter | Liquid Spirit |
| September 24th Interval Dig | The Claudia Quintet | September |
| Electric Keys | Calvin Keys | Electric Keys |
| Chameleon (live) | Herbie Hancock | Rarities |
| Smiles of Great Men (No. 34) | Mary Halvorson | Illusionary Sea |
| Soft and Wet | Kevin Coehlo | Turn It Up |
| Run | The Elec Tet | Shiny Metal Objects |
| Oostende | Keep Shelly in Athens | At Home |
| The Watcher | Dave Holland | Prism |
| When In North Dakota | Dave King Trucking Company | Adopted Highway |
| Still Play | Kneebody | The Line |