Notes From The Jazz Underground Gets Topical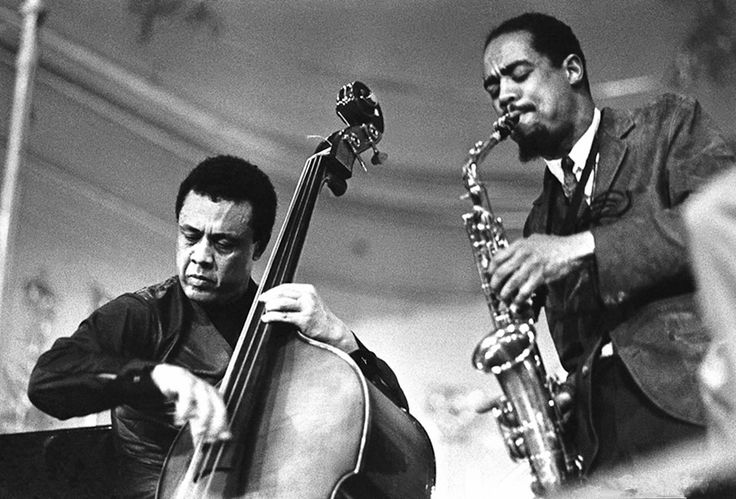 This edition of Notes From The Jazz Underground is based on the playlist from July 8, 2016.
There was disturbing news from Baton Rouge, Minneapolis and Dallas last week, and NFTJU host Paul Abella used the power of music to speak to injustice, civil rights and protest.
Nearly they whole show revolves around Charles Mingus' "Meditations for a Pair of Wire Cutters".  Paul explains, "Mingus wrote the song about a discussion that he and saxophonist (and on this cut, flautist and bass clarinetist, too) Eric Dolphy had about the fear that the US would start using concentration camps on its own citizens."  
The version on this playlist, however, was released after Dolphy decided to stay in Europe after their tour (Dolphy would die there later in 1964), so the title on the album (Town Hall Concert, 1964) was changed to "Playing with Eric".  The 27 minute cut represents a good chunk of the playlist, but some of the surrounding cuts also speak to struggle and perserverance in the face of oppression, either lyrically ("The World Is A Ghetto") or just plain musically ("Black Gravity", "125th Street Congress").
When searching for "Meditations", Abella also came across the Steve Coleman suite, "Collective Meditations" (presented below via embedded video), which is a total jam.
With Dead and Company in the area, we're also diving into some prime early 70's Dead.
Complete playlist is below.  Notes From the Jazz Underground airs Friday's at 10pm on WDCB 90.0FM.
Herbie Hancock - "Black Gravity"
Steve Coleman and The Five Elements - Tao Of Mad Phat album
Complete Playlist
| | | |
| --- | --- | --- |
| TITLE | ARTIST | ALBUM |
| It's All Happening | Carlos Nino & Friends | Flutes, Echoes, It's All Happening |
| Black Gravity | Herbie Hancock | Future 2 Future |
| Collective Meditations (Suite) | Steve Coleman and Five Elements | The Tao of Mad Phat |
| Praying with Eric | Charles Mingus | Town Hall Concert |
| The World Is a Ghetto | Kandace Springs | Soul Eyes |
| Scorpio | Jeremy Pelt | Identity |
| 125th Street Congress | Weather Report | Sweetnighter |
| Dark Star Jam/Eyes of the World | Grateful Dead | Dicks Picks volume 14  |