B.B. King Dead At 89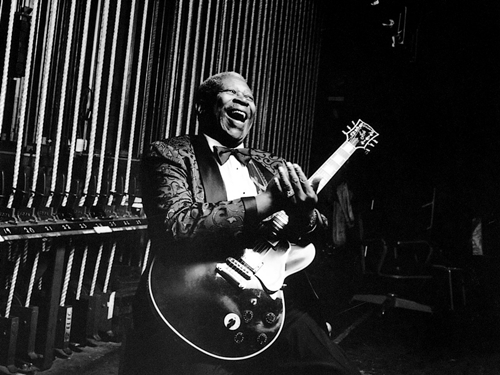 Photo via bbking.com
Blues guitar legend B.B. King died last night at age 89.
King died in his sleep in Las Vegas, where he had been receiving hospice care for dehydration, a condition the singer had suffered from throughout the past year.
King toured regularly until late October 2014, when he stopped due to dehydration and exhaustion, results of diabetes.
Widely considered one of the greatest guitarists in the history of the blues, King was known for his soulful, gruff voice and recorded over 40 studio albums since 1957.
B.B. stood for "Blues Boy," the singer's real actual name being Riley B. King. Born in Mississippi, King became a radio jockey after serving in World War II. He recorded with Sun Records throughout the 50s and signed with ABC in 1962.
King was inducted into the Rock and Roll Hall of Fame in 1987. He has a museum in Indianola, Mississippi called the B.B. King Museum and Delta Interpretive Center, as well as a chain of blues clubs in Memphis, Nashville and Orlando.
Watch a video of B.B. King performing "Sweet Sixteen" in 1970 below.