Cornmeal at The Vic – Stream and Download
Hometown show.  Big Holiday weekend.  A historic venue in a great neighborhood.  This gig had all the makings of one for the ages.
Cornmeal has been playing Thanksgiving shows in Chicago for ten years, and according to our friends at Chicago Jam Scene, they delivered yet again in the big room.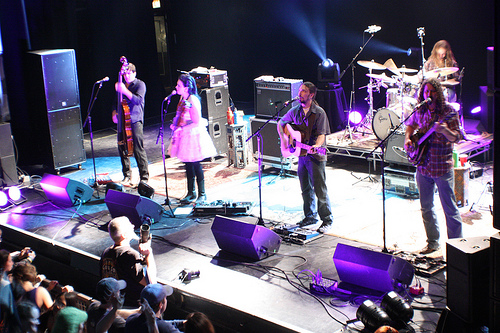 I've just got this recording to go by, but from having a good listen, Cornmeal ably steps into that bluegrass rock hyperspace, tip-toeing nimbly from earnest homespun country rock like "I'll Be Looking At You" into the occasional twenty minute psychebluegrass breakdown ("Onward").  Two beefy sets after it begins, the band takes the listener there and back a number of times with a little John Lennon and Paul Simon and John Hartford along the way.
Cornmeal
11/27/2010
Vic Theatre
Chicago, IL

Set 1: Ain't Gonna Work Tomorrow, Time Wasting Time, Feet On The Ground, Stuck In The Mud, Down The River Road, I'll Be Looking At You, Onward
Set 2: River Gap, Not At Home Anymore, Send You What I Got, Dirty Rag, Lonely Refrain, This Old Town, Drinking Away The Memory Of You, Watching The Wheels, The Road, I Know What I Know
E: Long Hard Road
Have a listen to the stream (click to activate)