David Gilmour To Tour North America, Debuts Clips Of New Material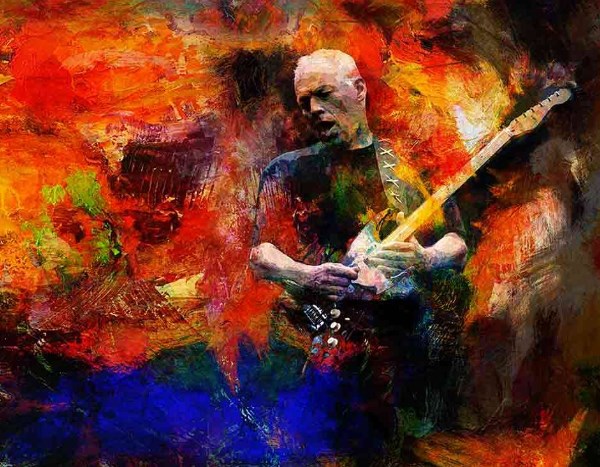 Pink Floyd guitarist David Gilmour will tour behind a new solo album, Rattle That Lock, in Europe later this year.
Exciting news, but it left U.S. Floyd fans waiting for their turn.  Now, thanks to Brain Damage, a Pink Floyd podcast, we've not only learned that 2016 will see the guitarist hit North American, we have a sneak preview of two tunes from the album.
The reveal happens in just over one minute of podcast time and is recorded from an iPhone, so temper your expectations, but click over to their site and scroll the podcast player to the 1:29:30 mark.  You'll hear clips of both "Girl With A Yellow Dress" and "Boots On The Ground" which he revealed to the reporter at the Borris House Festival of Writing in Carlow, Ireland.