Festival Watch | Wintercamp 2018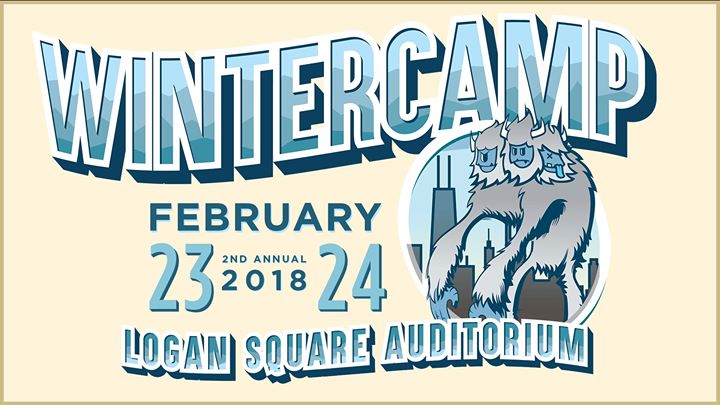 Festival Watch is a Tomorrow's Verse feature where we break down festival news into the facts you need to know.
Wintercamp – February 23-24
Bands To Watch
Woody Goss – Vulfpeck pianist Woody Goss will perform a solo set. A talented musician from the Skokie area, Goss released a solo album in 2016 between intense touring with the band.
Sidewalk Chalk – Local band Sidewalk Chalk blends smooth jazz, soul and funk with the occasional hip-hop delivery. The result is mesmerizing, original and mature music that appeals to practically anyone.
Bifunkal – A two-piece funk duo that utilizes heavy looping in their live shows, these guys build hard-hitting songs with guitar and deep basslines into funky psychedelic grooves.
KAVA – Chicago-based psychedelic rockers KAVA will return to the festival, performing their spacious, heady jams.
Deep Fayed – Blending funk, hip-hop and electronic influences, Chicago's Deep Fayed combines vocalists and MCs into an eclectic blend of styles.
DJ noDJ – A local six-piece performing music from Daft Punk, Justice, deadmau5 and more in a live-band setting, these guys are a fun option for the festival.
You Need To Know
Taking place at Logan Square Auditorium in late February, Wintercamp brings together a slew of eclectic Chicago-area musicians for two nights of music. Featuring beer from 5 Rabbit Brewing and liquor from Titos Vodka, the event plays out like a party. Tickets are $30 a night or $50 for a two-day pass.
The Bottom Line
The advantage to attending this festival is certainly discovery. With no huge names on the lineup, Wintercamp prides itself on bringing smaller but extremely talented bands to Logan during the coldest period of the season. With funk, psychedelic, electronic, hip-hop, pop and other genres represented, this is great opportunity to get out, support your local music scene and find new bands to follow.
The Lineup
Friday: Hexes, Sidewalk Chalk, Chicago Loud 9, Deep Fayed, Woody Goss, Astro Samurai
Saturday: Verse, Knower, DJ noDJ, Bronson Rock, Bifunkal, O. R. They?
Both Days In The Loft: KAVA