Forgot I Love Them: The Eels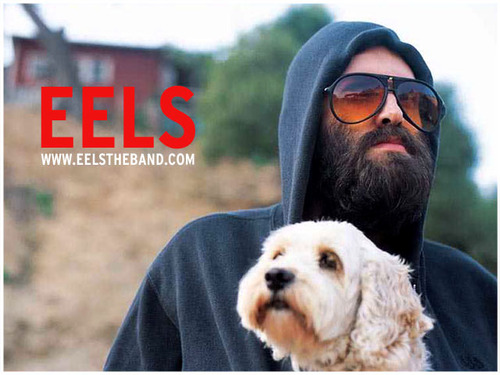 Ever have band that you fall in love with and then, because of their inactivity, lack of exposure or your preoccupation with other music, you totally lose track of?
Nothing feels better when you rediscover their music, months or even years later, and realize: I forgot I love them.
The Eels definitely qualify for this honor for me.  Recommended to me by a friend... I simply fell for the music.  So untypical of how I typically devour music facts, I know close to zero biographical or other information about them.  I rarely read anything or hear anybody talking about them.  I'm not even sure I want to do any digging.  It's kind of fun to let the music stand on its own in this rare case.
Had the distinct pleasure of reconnecting for the first time in a couple years when I saw they have an upcoming Chicago gig.  It's at the Vic -- so somebody must like these guys.
Check out this video for "Novocaine For The Soul":