Hear Another New White Denim Song, "Ha Ha Ha (Yeah)"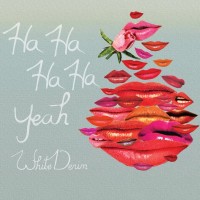 Amidst a significant lineup change, White Denim announced Stiff, their newest full-length, out on March 25. Now, the band has shared "Ha Ha Ha (Yeah)," the second track released from the new album.
The album was primarily recorded live, and it certainly shows on the new song. Though there's certainly merit in limiting the use of overdubs, "Ha Ha Ha (Yeah)" boasts a deliberate simplicity that may be hard for fans of D or Corsicana Lemonade to embrace with enthusiasm.
The song features a funky beat and catchy chorus, singer James Petralli's repetitive vocals asking listeners to "be yourself, try to have a good time."
"Ha Ha Ha (Yeah)" is undeniably fun, but also undoubtedly further evidence of the band's drastic changes, an inevitably polarizing shift.
Listen to the song below, and read The Barn's recent feature on the band here.