Watch Infamous Stringdusters & Nicki Bluhm Cover "Deal" @ Park West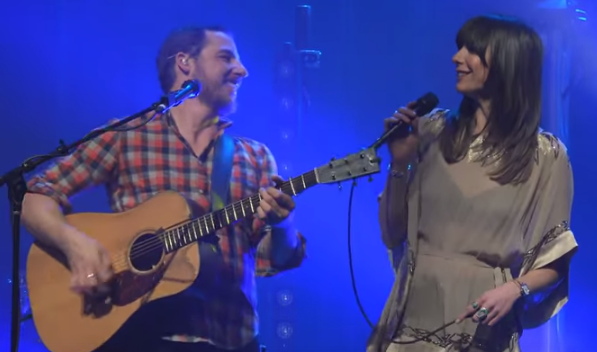 Infamous Stringdusters brought the Ladies & Gentlemen tour to Park West on Friday night, with special guest Nicki Bluhm.  She's making a habit of bluegrass sit-ins in Chicago, we last saw her with Greensky Bluegrass around New Years.
Nicki guests on "Still The One" on the tour's eponymous album, but on this night she also lent her voice to a cover of Grateful Dead's "Deal". Videographer madpicken was on hand to capture what went down.
Here's Bluhm's sit-in at the end of set one, including a nice take on Jefferson Airplane's "Somebody To Love".
Bluhm wasn't the only "lady" to make an appearance.  Here's Lindsay Lou on a "Old Whiskey Bottle" courtesy of Marian Moon
That's not the only music the Stringdusters played in Chicago this time through. They also stopped by AV Club Headquarters to take part in the always-interesting AV Undercover series, where artists get to choose from a list of pre-defined cover songs.
We're looking forward to seeing what they chose.