Jim James Announces Solo Album, Riviera Tour Date
My Morning Jacket's Jim James announced a new solo record, Eternally Even, out November 4.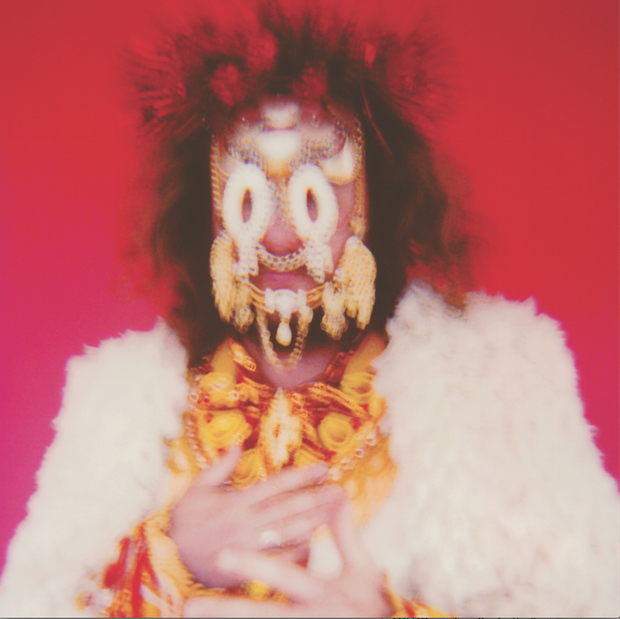 The album, which was produced by Blake Mills, will be his second endeavor separate from his band, following 2013's Regions Of Light and Sound of God.
Speaking of the album, James stated that it "hopefully speaks to the issues of the day," potentially sharing similarites to My Morning Jacket's recent song regarding gun violence, "Magic Bullet."
James will perform in Chicago at the Riviera November 26.
Read Jame's statement and the tour dates below.
"I wanted to make an album that hopefully speaks to the issues of the day, many of which, sadly, are issues we have been dealing with since the beginning of time. Most of what I think about right now is how so many things in the world are SO fucked up- our political system is broken and corrupt…our earth is being destroyed by climate change…people are not treating each other with equality and respect… and I think- are we going to make it? Are we going to figure it out and fix it before it's too late? Can we ever truly open our hearts and embrace love in all its beautiful forms? I think it's still possible. I still have hope in humanity. I'm just trying to be a part of the discussion and encourage people to speak out for equality, to not be afraid to speak out for peace and love. All of us feel afraid at times, in these absolutely insane times, but its important we speak our minds, cast our votes, and do not give in to fear and hatred."
Tour Dates:
09-28 Pioneertown, CA - Pappy and Harriet's *
09-29 Ventura, CA - Ventura Theatre *
09-30 San Francisco, CA - Hardly Strictly Bluegrass Festival *
10-01 San Francisco, CA - The Fillmore Auditorium *^#
11-15 Boston, MA - Royale *
11-16 Boston, MA - Royale *
11-18 Philadelphia, PA - The Fillmore Philly *
11-19 Washington, DC - Warner Theatre *
11-20 New York, NY - Terminal 5 *
11-22 Atlanta, GA - The Tabernacle *
11-23 Nashville, TN - Ryman Auditorium *
11-25 Louisville, KY - Palace Theater *
11-26 Chicago, IL - Riviera Theatre *
11-27 Milwaukee, WI - Riverside Theater *
11-29 St. Louis, MO - The Pageant *
11-30 Omaha, NE - Slowdown *
12-01 Minneapolis, MN - State Theater *
12-03 Denver, CO - Paramount Theatre *
12-05 Missoula, MT - The Wilma Theatre *
12-06 Seattle, WA - Showbox SoDo *
12-07 Portland, OR - Roseland Theatre *
12-10 Las Vegas, NV - Brooklyn Bowl *
12-11 Tempe, AZ - The Marquee *
12-13 Austin, TX - Austin City Limits Live *
12-14 Dallas, TX - House of Blues *
12-16 Houston, TX - House of Blues *
12-17 New Orleans, LA - The Civic Theatre *
* with Twin Limb
^ with Conor Oberst
# with Miwi La Lupa