Kung Fu Added to GD50 Post-Show Lineup At Hard Rock Cafe on July 3rd
For the first week, we had "Otter Presents Post Dead Jam" on our GD50 Events Grid for July 3rd at Hard Rock Cafe.   Today, we have learned what exactly Otter Presents, one of Chicago's most ambitious independent promoters, has in store for this gig.
Kung Fu, the aggressive fusion "super group" (who recently made an appearance on our list of jambands to watch) will make their return to Chicago.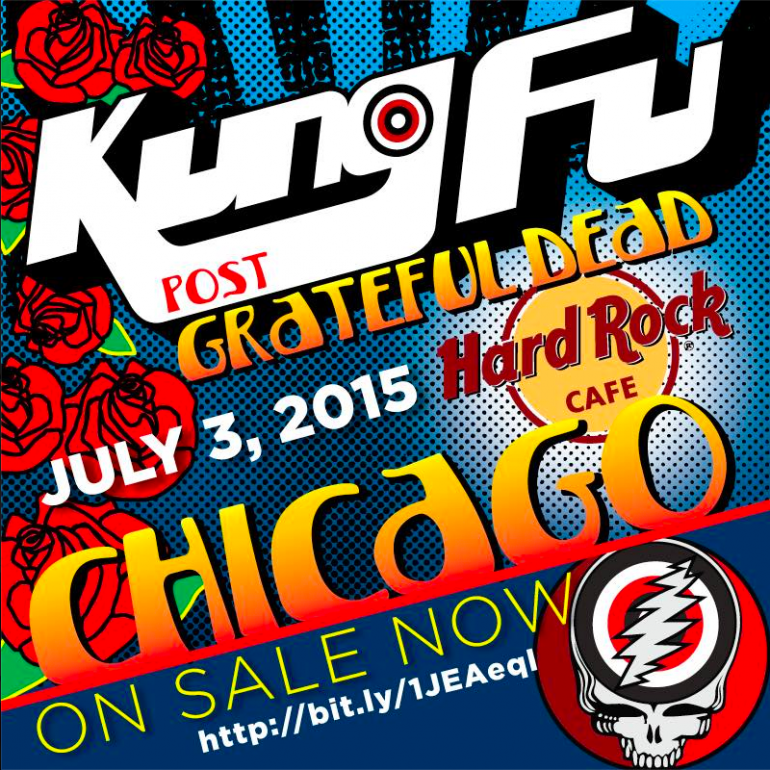 Otter has always been sought to push boundaries at their events, so this may not be the last news we hear about this.  Maybe a cool opening act or special guests added to the bill? Stay tuned.
And check out a little Kung Fu below.  Hiii-ya!