Setlist / Video: Kung Fu @ Schuba's 10/23/13
Silver Wrapper brought East Coast prog-funk-fusion masters Kung Fu to town for a hump day showcase at Schubas.  An enthusiastic Chicago crowd greeted the visiting team and were treated to an hour and forty-five minutes of thick grooves and instrumental mastery, including a cover of  "Drop Dead Legs" (yup... a Van Halen deep cut).  Here's what went down directly from the stage setlist.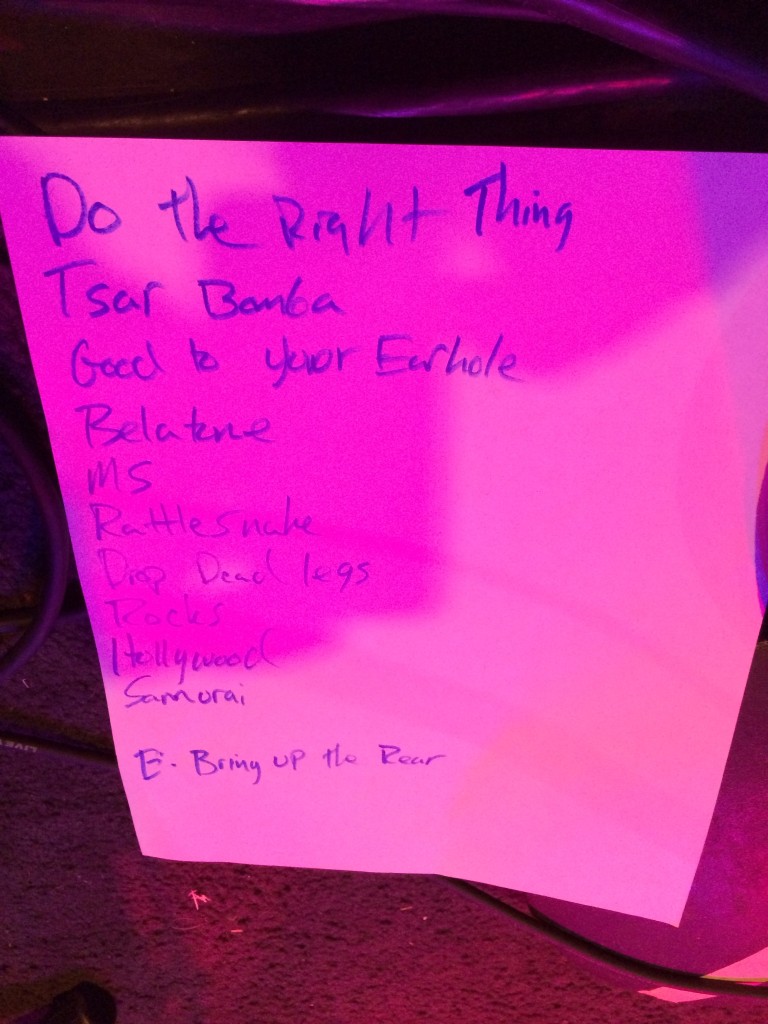 We are also fortunate to uncover a couple of up close videos from the event.  When music this profound happens in a setting this intimate, great things happen.