Miles and Miles Of Jazz Underground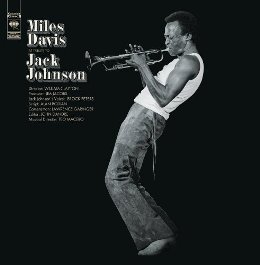 This installment of
Notes From The Jazz Underground
features the playlist based on the November 1st show.
This was an uncharacteristially short show, based all around electric Miles. It features the whole A Tribute to Jack Johnson album, some Weather Report, and in Paul's assessment, the greatest of the Miles' alumnus bands:  Tony Williams Lifetime.  TW gets few nods in this playlist, both from Tony himself, a couple of tribute bands (Spectrum Road and Trio Beyond) and as a part of Stan Getz' band along with Chick Corea, Stanley Clarke, and Airto.
The only curveball here is Robert Glasper, who is at the center of a whole bunch of controversy on the Chicago jazz scene at the moment over bringing his hip hop group to the Chicago Jazz Festival. Other than that, just listen.
Notes From The Jazz Underground runs Friday nights on WDCB 90.9 FM.
| | | |
| --- | --- | --- |
| Track | Artist | Album |
| Right Off | Miles Davis | A Tribute to Jack Johnson |
| Afro Blue | Robert Glasper | Black Radio |
| Yesternow | Miles Davis | A Tribute to Jack Johnson |
| Vashkar | The Tony Williams Lifetime | Emergency! |
| River People | Weather Report | Live & Unreleased |
| Vuelta Abajo | Spectrum Road | Spectrum Road |
| Spectrum | Marc Cary | Four Directions |
| Allah Be Praised | The Tony Williams Lifetime | Turn It Over |
| Saudades | Trio Beyond | Saudades |
| La Fiesta | Stan Getz | Captain Marvel |