Preview & Ticket Giveaway | Del McCoury Band @ City Winery 3/14/15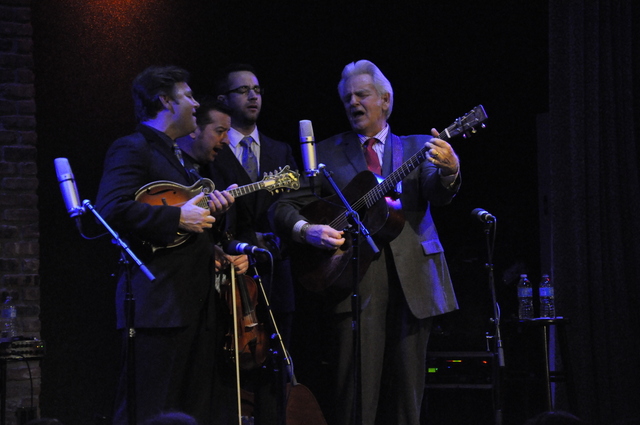 Chicago's City Winery is only a few years old, but at this point, catching Del McCoury there has fast become a must-do for area bluegrass fans.
Here's our coverage of his 2014 gigs at the classy West Loop music room:
Review / Photos / Stream / Download: David Grisman & Del McCoury @ City Winery 11/16/14
Review / Photos / Audio / Setlist: Del McCoury Band @ City Winery 3/8/14
So if you'd like to get in this time around, we'd like to help you out!  We've got some great pairs of tickets to giveaway for both the Del McCoury Band's early and late shows on Saturday, March 14th
Entering is simple, but if you want to increase your odds… follow the directions carefully.
1.  Send us an email with the subject "Del" to info @ tomorrowsverse.com — in the body tell us your full name, preference for early, late show (or either) and your favorite song from either of the recordings linked above.
That's it.  You're entered.  We'll notify the winner on Friday, March 13th.  But if you want a few extra entries, let's get social…
2.  Find the link to this page in our Facebook timeline.  LIKE it, and provide your favorite song in the comments — that'll give you a boost. Be sure to LIKE The Barn on Facebook!
3.  Find our tweet about this page in our Twitter timeline.  RETWEET it and that will give you one more boost.  Be sure to FOLLOW @thebarnpresents on Twitter.
Good luck!  Full details and tickets are available HERE.