Preview | Tortoise @ Thalia Hall, January 23, 2016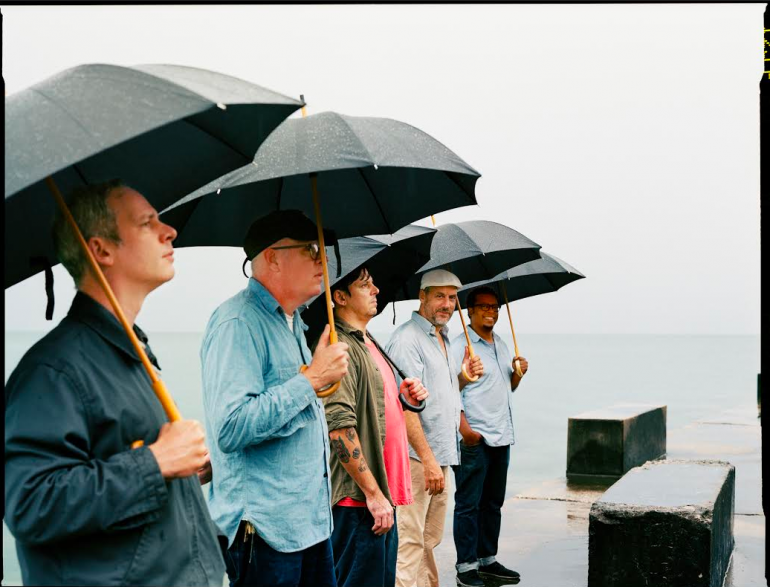 Tortoise plays Thalia Hall upon the debut of their first studio release in nearly seven years. This Chicago-based instrumental quintet always transcends genres or easy labels.  The band plays their hometown for two shows (6:30 & 10:15) this Saturday before embarking on European tour.
Billed as Tortoise "In The Round", there should be some interesting performance elements to accompany tunes from their new album.
The Thrill Jockey release, The Catastrophist, out this Friday is an album where moody, synth-swept jams like the title track cozy up next to hypnotic, bass-and-beat missives like "Shake Hands With Danger" and a downright strange cover of David Essex's 1973 radio smash "Rock On" sung by U.S. Maple's Todd Rittmann.
John McEntire describes the genesis of the unexpected cover in an interview with Stereogum.
I'm not really sure. It was one of those cosmic moments where I think I was talking to Doug and was like, "You know that David Essex song?" And he was like, "Yeah, let's do a cover of that, like, right now." We had the exact same idea at the same time. Who knows, maybe we'd both just heard it on the classic-rock station or something. Maybe we'd just started recording and we were thinking about recording and it was like, oh yeah, this makes sense. I think the way that that song is produced has some resonance with what the band was like in the very early stages, 25 years ago when it was super minimalist — just bass and drums — with this kind of freaky, otherworldly production.
Photo Credit: Andrew Paynter