Review / Photos / Video | Samantha Fish @ Lincoln Hall 1/31/18
Words: Robin Zimmerman | Photos: Michael Lepek
Samantha Fish has certainly racked up her share of accolades in 2017. During this heady year, she was named as one of the "10 New Country Artists You Need to Know" by Rolling Stone magazine and released two highly-regarded CDs.
Her collection of soulful covers, "Chills and Fever" popped up in the 22nd spot on the New York Times list of the best albums of 2017.
2018 looks to be equally exhilarating for Fish, who made a stop at Chicago's Lincoln Hall on January 31st. Just a day after her 29th birthday, this young singer showcased a variety of musical styles and demonstrated why she cannot be pigeonholed to any one genre.
Fish recently moved to New Orleans and her backing band is heavy on the horns and percussion that the city is known for.
A native of Kansas City, she soaked up a mélange of familial musical influences and got her start playing at the famed "Knuckleheads" blues bar. Fish was also quick to give props to Chicago and its "magic" throughout the course of the evening.
The first song on the set list, "Hello Stranger" from Chills and Fever was originally recorded at Chicago's Chess Studios by Barbara Lewis in 1963.
With a few sizzling guitar licks, Fish gave this R & B classic a modern twist. After the soulful start, she segued into North Mississippi Hill Country mode with "American Dream" from her second 2017 release, Belle of the West.
Fish's multi-faceted setlist remained true to her promise to "cram in as much as we can" during the show.
The song selection ran the gamut from plaintive country-tinged ballads and raw blues to soulful cover tunes and even the Rolling Stones' "Doo Doo Doo Doo (Heartbreaker)" for her encore.
No matter what genre she chose, Fish's voice and guitar skills combined with a stellar band served up a most satisfying mix of music for the Lincoln Hall crowd.
But, it might be the end of the line for Fish shows at smaller venues like this. Her versatility, talent, and undeniable stage presence portend bigger things for Ms. Samantha Fish in the very near future.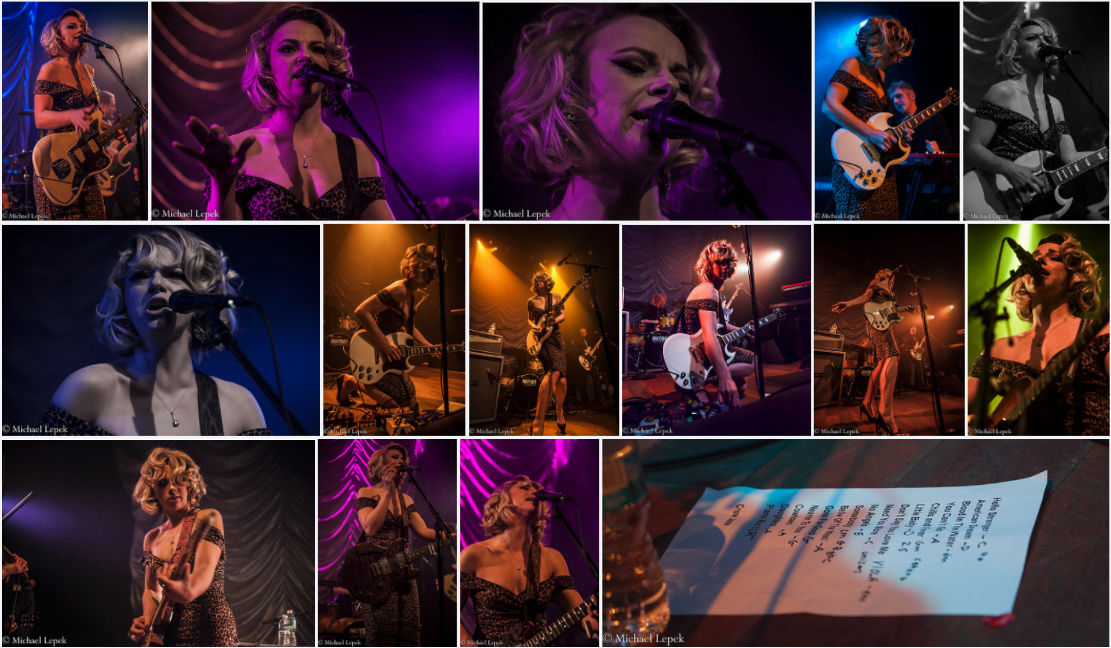 For those lucky enough to be in New Orleans during the 2018 Jazz Fest, Fish will join an all-star music line-up during the "Days Between", check out the details of the Nola Crawfish Festival here.