Review | Sam Bush @ City Winery 6/9/16
By: Al Day | Photo via @citywinerychi Instagram (via @funkynunu)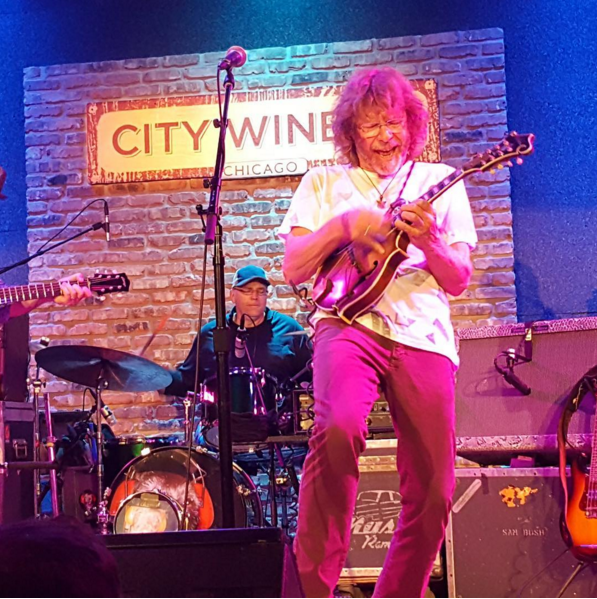 Sam Bush and a remarkable group of musicians (Scott Vestal, banjo; Todd Parks, double bass and five string electric bass; Steve Mougin, guitar and Cris Brown, percussion) performed 16 tunes to an enthusiastic crowd at City Winery on Thursday night.
The night's selections were sourced from traditional bluegrass (Bill Monroe and Jim & Jesse), classic songwriters such as John Hartford and Guy Clark, and rock from pioneers like Bob Dylan and Jerry Lee Lewis.  He even managed to squeeze some good ol' New Grass Revival into the list.
But most importantly were a handful of new originals written by Mr. Bush and his band mates, some of which are sure to appear on his forthcoming LP storyman, which he describes as his "singer-songwriter record".
They covered it all with superb playing both technically and musically -- to say that this was a great group of musicians would be something of an understatement.
Of note, percussionist, Chris Brown, managed to support the ensemble completely without ever becoming overbearing. Bush, as always, excelled on both mandolin and fiddle and at the end of the show brought out a mandocaster (a Fender electric mandolin) and played electric with the rest of ensemble on Bob Dylan's "When You Gonna Wake Up".
As usual, Bush's stage presence was a joy. His love and respect of the music, his fellow musicians and his audience made it not only great performance, but brimming with the grace that can only come from an artist whose heart is a big as his considerable talent.
The Grahams, the opening act, a New York couple based out of Nashville were less engaging, and, for an Americana act, I found most of the material to be presented with limited mystery or substance.  The two guitars were backed by a very basic percussionist using brushes and the ensemble simply played it straight, lacking vocal dynamics or an authentic feel.