Setlist: Johnny Marr @ The Vic 11/25/14
Johnny Marr played The Vic November 25 in support of his newest solo album, Playland.
The Smiths' guitarist first ventured into solo territory in 2013 with The Messenger and shows no signs of stopping. Playland, his second record in two years, boasts a consistent alternative rock sound while Marr proves to still have a knack for well-composed guitar riffs.
Marr's set at The Vic was full of Smiths covers, largely ignoring The Messenger in favor of a variety of tracks from his former band.
Marr played "Panic," "The Headmaster Ritual," "Bigmouth Strikes Again," "Please Please Please Let Me Get What I Want," "How Soon Is Now" and "Still III" while ending the show with Iggy Pop's "Lust For Life" and The Smiths' "There Is A Light That Never Goes Out."
The set included many of Marr's standout solo tracks, as well, including "The Right Thing Right," Easy Money," and "The Trap."
Check out the setlist below.
1. Playland
2. Panic (The Smiths cover)
3. The Right Thing Right
4. Easy Money
5. 25 Hours
6. New Town Velocity
7. The Headmaster Ritual (The Smiths cover)
8. Back In The Box
9. Speak Out Reach Out
10. Generate! Generate!
11. Bigmouth Strikes Again (The Smiths cover)
12. Boys Get Straight
13. Candidate
14. The Trap
15. Please, Please, Please Let Me Get What I Want (The Smiths cover)
16. Getting Away With It
17. How Soon Is Now? (The Smiths cover)
Encore:
18. Still III (The Smiths cover)
19. Dynamo
20. Lust For Life (Iggy Pop cover)
21. There Is A Light That Never Goes Out (The Smiths cover)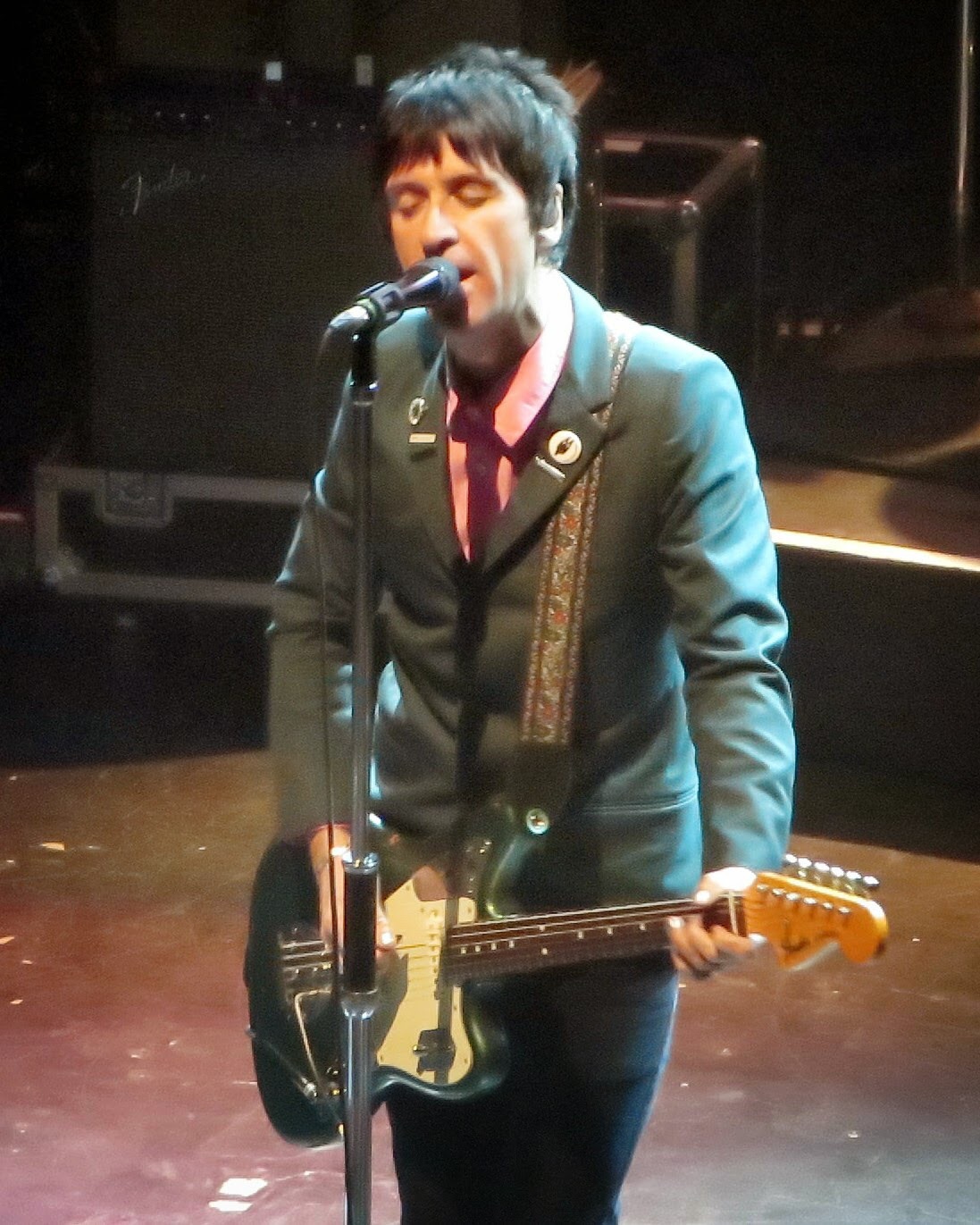 p