Setlist / Video / Recap: Damien Rice @ Auditorium Theater 4/14/15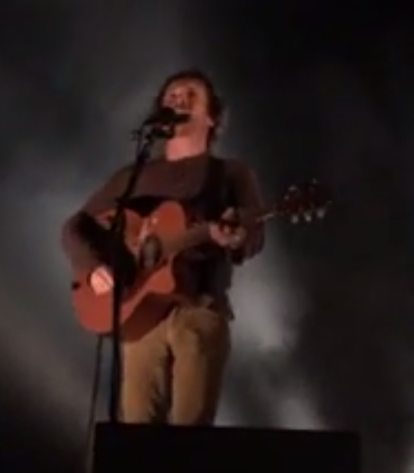 Damien Rice returned to Auditorium Theatre on Tuesday touring in support of last year's
My Favourite Faded Fantasy
.
The solo show took fans through the singer's discography, the set list spreading songs evenly amongst Rice's studio albums.
Though opening with new songs "My Favourite Faded Fantasy" and "The Box," Rice followed with "Elephant" and "Delicate" from 9 and O, respectively.
The set featured an excellent run of older songs later on, combining "Cannonball" with "Volcano" and the always explosive "Rootless Tree."
"Trusty And True" was performed on harmonium, and "9 Crimes" and "I Remember" closed the set with two older fan-favorites.
While many would expect "The Blower's Daughter" to exist in the encore, Rice combined the song with Radiohead's "Creep," ending the performance on an unexpected, strange note.
Watch short clips of the "Creep" cover and "Volcano" below and read the setlist.
Creep:
Volcano:
Setlist:
1. My Favourite Faded Fantasy
2. The Box
3. Elephant
4. Delicate
5. Colour Me In
6. Cheers Darling
7. I Don't Want To Change You
8. Cannonball
9. Volcano
10. Rootless Tree
11. Trusty And True
12. 9 Crimes
13. I Remember
Encore:
14. The Blower's Daughter > Creep