Setlists / Photos / Video | U2 @ United Center 6/24/15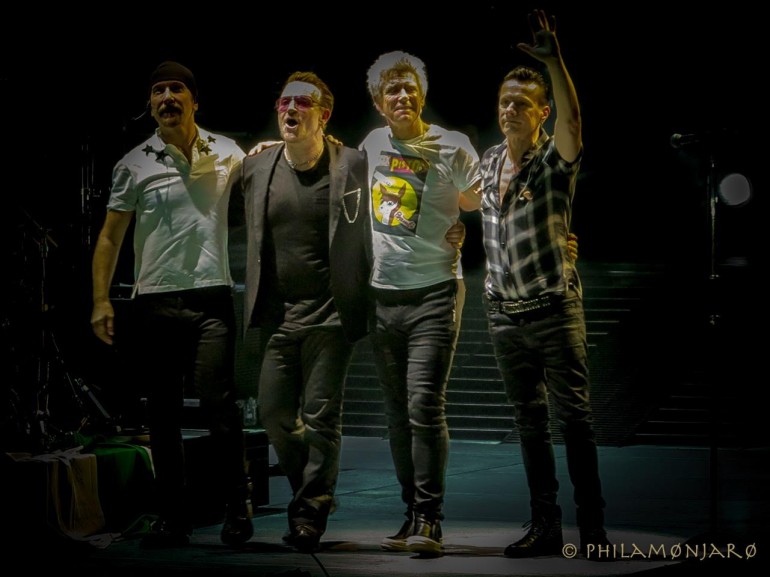 U2 kicked off an extended four night, weeklong residency at the United Center last night.
Philamonjaro Studio was on hand to grab some pretty incredible snapshots of the elaborately staged show.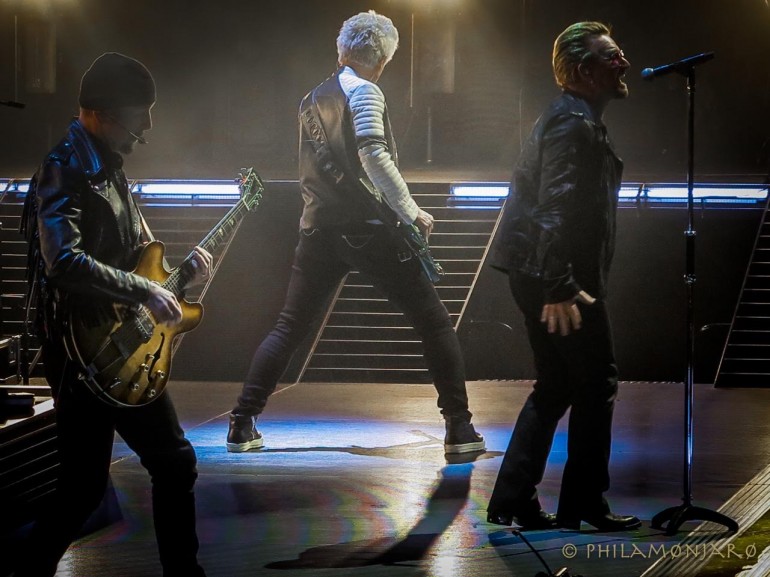 The Tribune's Greg Kot had this to say:
For U2, the show was in many ways the band's way of reminding not only its fans, but also perhaps itself, who it is. Visuals, sound and sequencing synced up to tell a story, but it was a story built on emotionally involving songs presented with a minimum of fuss.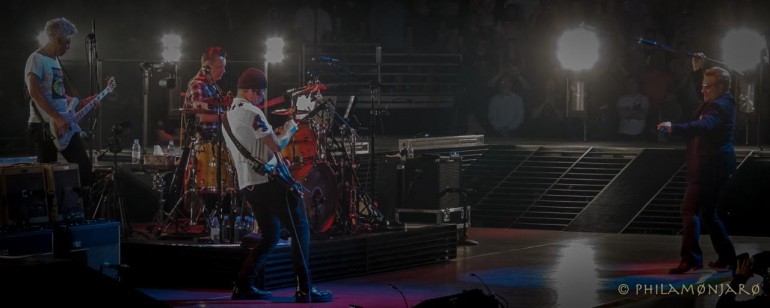 The full setlist, including a snippet of Paul Simon's "Mother and Child Reunion" before "Where The Streets Have No Name".
1. The Miracle (Of Joey Ramone)
2. The Electric Co.
3. Vertigo
4. I Will Follow
5. Iris (Hold Me Close)
6. Cedarwood Road
7. Song for Someone
8. Sunday Bloody Sunday
9. Raised by Wolves
10. Until the End of the World
11. The Wanderer/Intermission
12. Invisible
13. Even Better Than the Real Thing
14. Mysterious Ways
15. Elevation
16. Ordinary Love
17. Every Breaking Wave
18. Bullet the Blue Sky
19. Pride (In the Name of Love)
20. Beautiful Day
21. With or Without You
Encore:
22. City of Blinding Lights
23. Mother & Child Reunion / Where the Streets Have No Name
24. I Still Haven't Found What I'm Looking For
On the video side, YouTuber joeypgh1 was busy capturing and quickly uploading nearly the entire set.