Stream / Download / Video | Benevento Russo Duo @ Brooklyn Bowl 2/25/17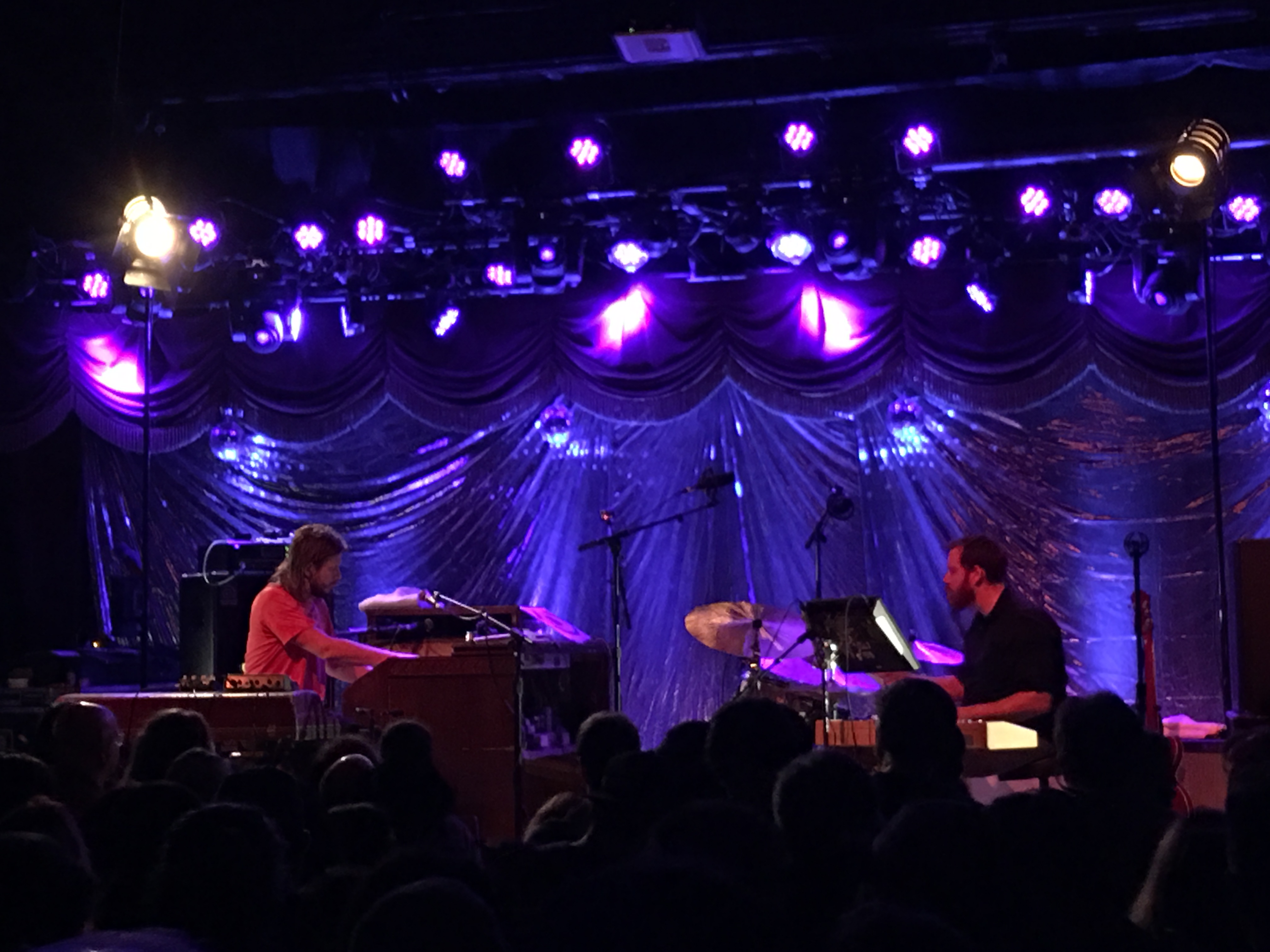 "We played that song this morning and the last time we played it was like 12 years ago", said Marco Benevento after he and Joe Russo finished "Powder" on Saturday night.
That type of thing happens during reunions, but I'm not sure there were many complaints at Brooklyn Bowl on Saturday.  Even with Marco and Joe sharing, this was a one of the more welcome returns, exploring a pretty impressive catalog of instrumental music.
It's not the first time in the last few months that the pair has revisited the act, but it was the first that was solely ticketed as such.  Yes, these Duo shows are rare , making them all the more special.  We're glad that Keith Antaya was on hand to capture and share the recording.
There is also officially shared pro-shot video of their webcast below.
Download Entire Set (mp3 .zip) via archive.org
Pete Costello's setlist:
Set: Best Reason To Buy The Sun, Sunny's Song, 9X9, Soba, Powder @, Walking, Running, Viking, Welcome Red, Becky #, Scratchitti $ > Something For Rockets, Hate Frame, My Pet Goat

Encore: Play, Pause, Stop

Notes:

@ – First Time Played since Fall 2006, Joe on Guitar
#- With a "25 or 6 to 4" (Chicago) Tease (MB)
$ – With a "Tom Sawyer" (Rush) Tease (MB)