Studio Verse | Country, Folk & Acoustic Sessions
Studio Verse is a Tomorrow's Verse feature that collects the best television and radio station recording sessions from our favorite musicians.
In today's edition, we explore a collection of country, folk, and acoustic-based sessions that have surfaced lately.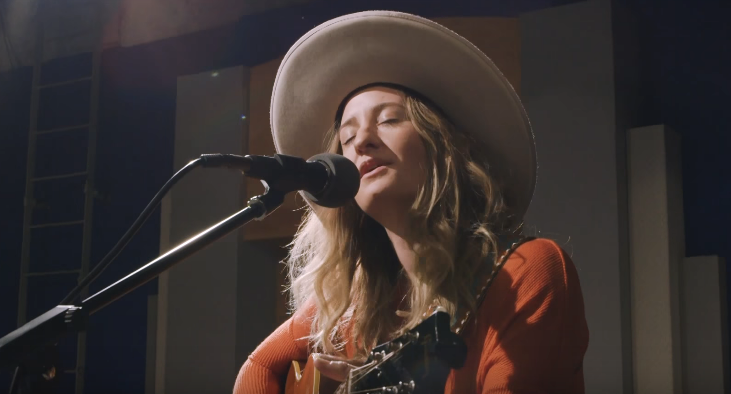 The Wood Brothers – WFUV Sessions
Folk-rock trio The Wood Brothers stopped by New York City based radio station WFUV for a short recording session. Featuring three songs from their excellent new full-length, One Drop Of Truth, the songs range from groove-based, upbeat jams to intimate, finger-picked folk, representing the range that makes them one of the best bands in the scene.
The Barr Brothers – World Cafe
One of the most unique folk-rock acts out there today, The Barr Brothers have been gaining steam after releasing the excellent Queens Of The Breakers. Combining acoustic and electric guitar, simple but effective drumming and harp, the band combines folk, blues, rock and more into a beautiful whole, as demonstrated at their World Cafe session. Excellent songwriting and masterful playing, this is a must-watch.
Brandi Carlile – Morning Becomes Eclectic
Shortly before releasing the excellent record I Forgive You, By The Way, Brandi Carlile recorded a 40 minute session for KCRW. Featuring a simplistic backing band at first, the session highlights Carlile's heartfelt vocals and lyrics, her band lending gorgeous harmonies and beefing up the acoustic arrangements. Soon, a string section adds a dramatic tone and things only move upward from there. A short interview in the middle gives more insight into her writing and performing.
Margo Price – 909 In The Studio
Esteemed Nashville songwriter Margo Price recently recorded a 30-minute session for Kansas City radio station The Bridge. With a lengthy, down-to-earth interview and a few tracks from All American Made, the session encapsulates her personality exactly as her music does.
Town Mountain – One Mic Jam Session
Traditional bluegrass masters Town Mountain and guest Caleb Klauder (from Foghorn String Band) performed the aptly titled 'One Mic Jam Session' for Asheville, North Carolina's Echo Sessions. The format emphasizes the band's natural skill and raw songwriting, with lightning fast picking, incredible harmonies, fiddle and thumping upright bass. It's bluegrass how it's meant to be, and we love it.